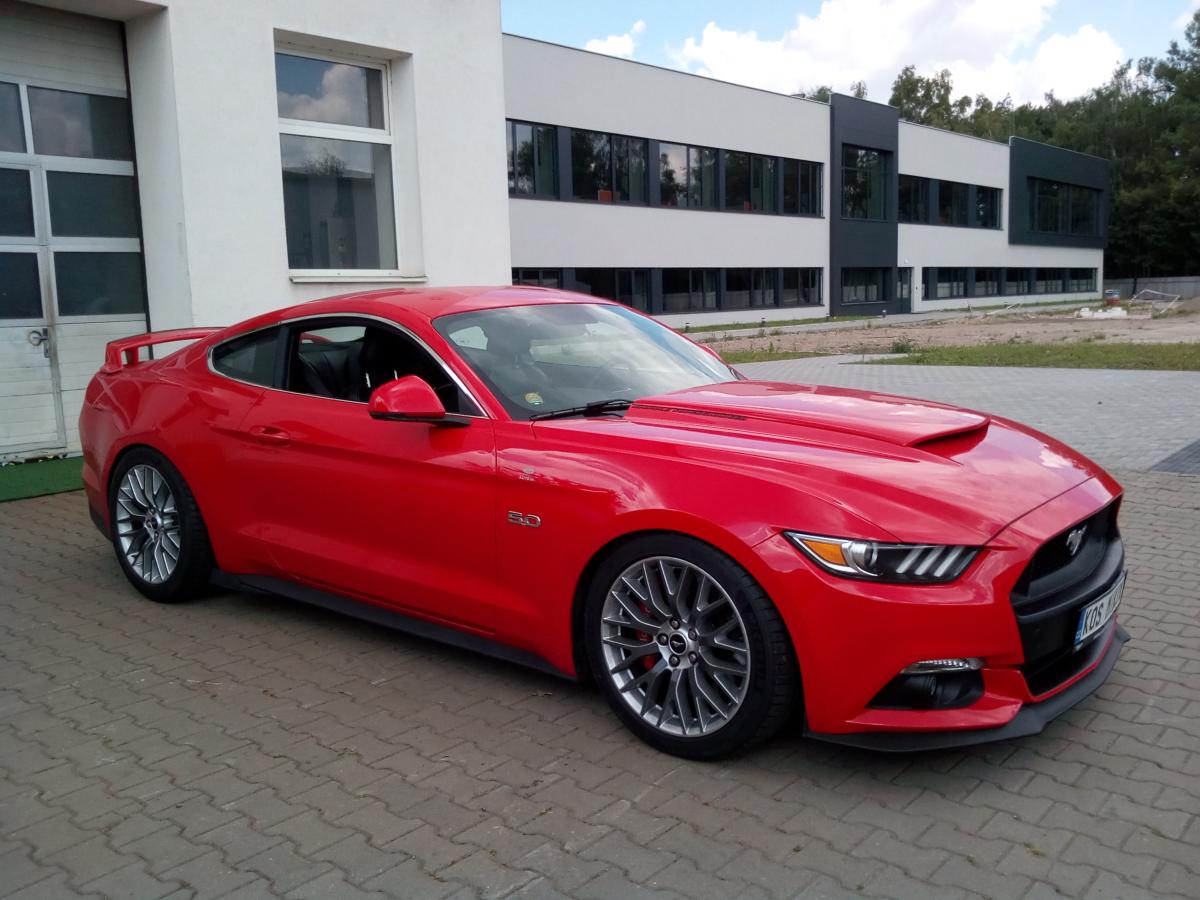 AUTO IN - Steeda Dealer for Czech Republic- Customer Whipple Build
Our friends at Auto IN have been busy creating more killer Mustangs, and one lucky customer has been made very happy driving this gorgeous race red beast!

The customer wanted supercharged power, so we provided a Whipple 2.9L monster for them, and of course, the Auto IN Team knew that power was nothing without Steeda suspension and chassis enhancements to help control it.




Ready to go in: Clear some space!




As you can see the customer added a good few extras for the install, including the full polished finish, improved radiator with dual fans, an ATI superdamper pulley and more.

CONTACT US if you want advice for your big project!




Steeda HD Engine Mounts were a must for the install and allowed comfortable fitment of a Ford GT350 Strut Tower Brace.

Now the heart of the beast was in, Steeda was ready to make it both safe and utilisable!

A full package of Steeda "Stop the Hop" essentials, IRS bushes and braces, was combined with Steeda Pro Action shocks and a set of Steeda Performance Lowering Springs for the ultimate stance and handling ability, as well as the traction to put down all that raw power!

Up front, a Steeda G Trac K member Brace helps keep things together and give improved steering feel and cornering accuracy.




You can see from the side by side photos sent by chief auto IN performance tech Vojtech Chaura, just how feeble the OEM vertical links are when compared to the Steeda ones. This is what allows a lot of the flex that can lead to wheel hop and reduced traction. Thanks for the great pics!





Once installed the car benefitted from a full 4 wheel alignment, an essential after serious suspension work, and also a run on the dyno.




Looks-wise the car maintains a fairly stock appearance with straight race red paint, and stock wheels spaced out to fill the arches and shod of course with Michelin Pilot Sport tyres. However a rear spoiler and scoop equipped bonnet add to the aggression and give a hint as to what lies beneath! Also Wilwood brake upgrade front and rear adds more meat in the back with the nice dual calliper setup.



Coupled with a Remus exhaust for the soundtrack the customer is having a BLAST!

Vojta from AUTO IN says:

"The car is amazing. Driving ability 90km / h = 190km / h, difference in overload only. Michelin Pilot Sport 4S tires for daily driving."

If you want to contact AUTO IN for work on your Mustang or performance Ford:

AUTO IN s.r.o., Czech Republic

Poděbradská 292

530 09  Pardubice

Tel: (+420) 469 775 075      Email: autoinperformance@autoin.cz
Think YOUR Steeda equipped Fast Ford deserves some recognition and a feature car spot of its own? Well CONTACT US and if we agree we can make it happen!