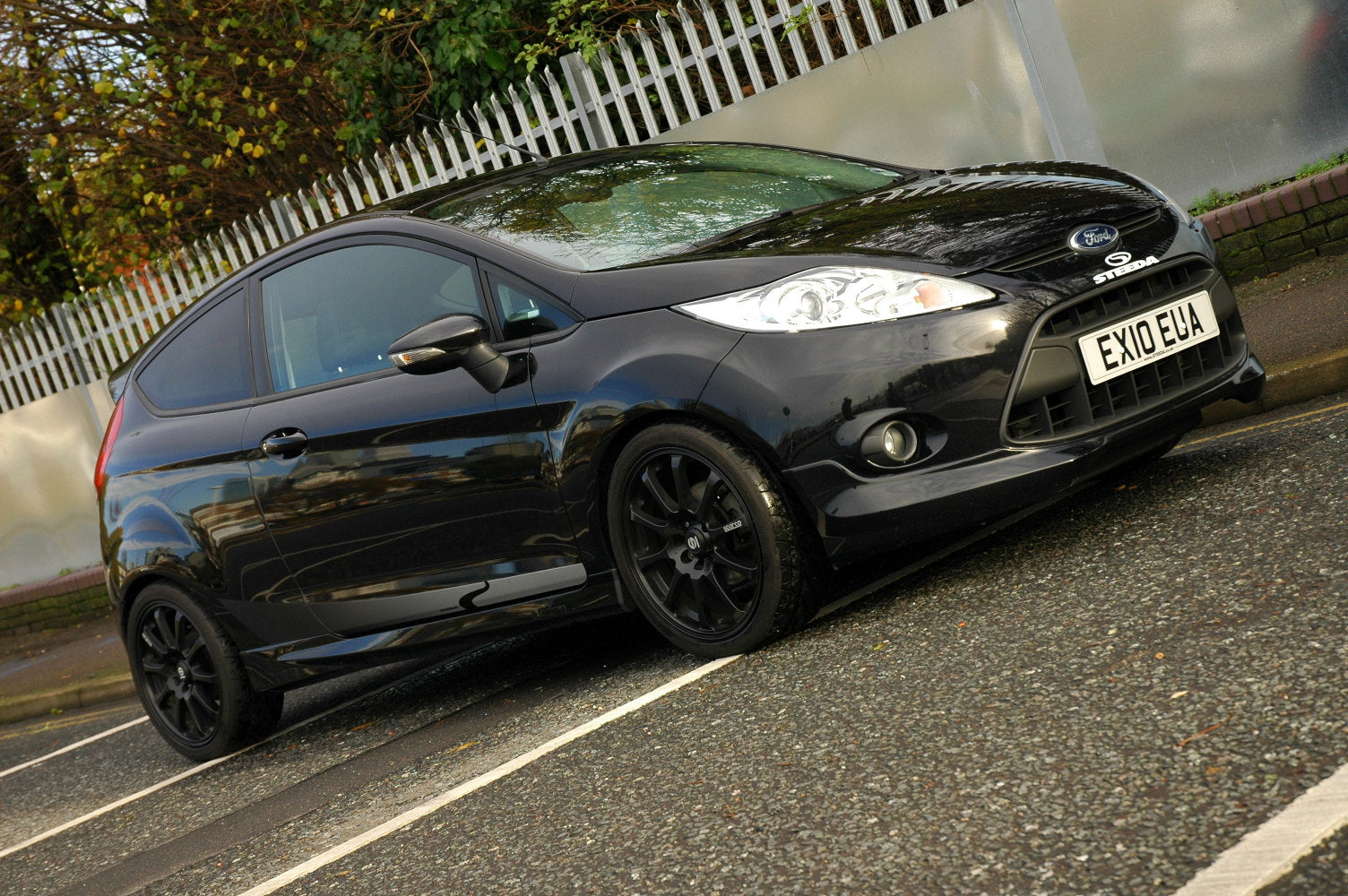 Steeda Fiesta Zetec S 1.6
The very first car Steeda UK built, and now a perfect entry level car for the budding young Ford fan, Ford's Fiesta mk7 Zetec S with the petrol 1.6 ti vct engine has been overshadowed by the launch of the 1.0 Ecoboosts and the 1.6 Fiesta ST, but it was a fun little car and can be had for peanuts now!
Of course out of the box it's a little "plain", as you can see here:
But with a set of Steeda springs and some rugged alloys from Sparco / OZ Racing things soon started to get a  lot more interesting! 
We went for the super aggressive 17" Sparco Drifts with an ET 25 offset, which gave a super cool stance and look but did mean we had to roll the arches a little and accept the odd bit of rub in deep compressions or when fully loaded! But hey sometimes you can accept that. The black Sparco Drifts, combined with a Steeda Sidewinder decal in silver and its new lower stance instantly transformed the look of the car. Simples!

It also let people know that THIS little fezza had #TheSteedaDifference!
Of course you dont have to opt for super aggressive Sparco fitment, as they also offer great wheels with "better then OEM" fitment but which fit perfectly with no rub etc.... We threw on a few sets to show what was on offer at the time! It shows how much a set of wheels can change up a car!
Sparco Tarmacs:
Sparco Drift:
Of course the lowering springs and wheels (lighter than stock of course!) helped the handling considerably, but we also added the Steeda rear roll bar enhancement cross member and the rear strut tower brace too to really sharpen up the handling and make this into a little go cart that we could really throw about.
 You can read a review of the rear shock tower brace and install by Time Attack Racer Matt Binstead : HERE
A Steeda Rear Engine Mount also helped sharpen things up and help transmit power effectively to the ground.
The drivetrain was also further enhanced by the now sadly discontinued Steeda Short Shifter (which was fantastic! possibly my favourite thing about the car...) and also by the still available shift mounts, which stiffen up your shift allowing for accurate and sportier feeling shifts.
The car also benefited from a slight power increase via the Steeda Cold Air Intake and some engine bay bling with our Steeda Billet Battery Strap but this car was mainly about looking good and having fun driving the already fun to drive Fiesta. And i think we can all agree (I hope!) that wow she looked good!
Our little Fezza met the future when Ford UK kindly loaned us a launch Fiesta ST for evaluation too. In this photoshoot you can clearly see the ride height comparison...
 You can find upgrades and modifications for your Ford Fiesta mk7 Zetec S HERE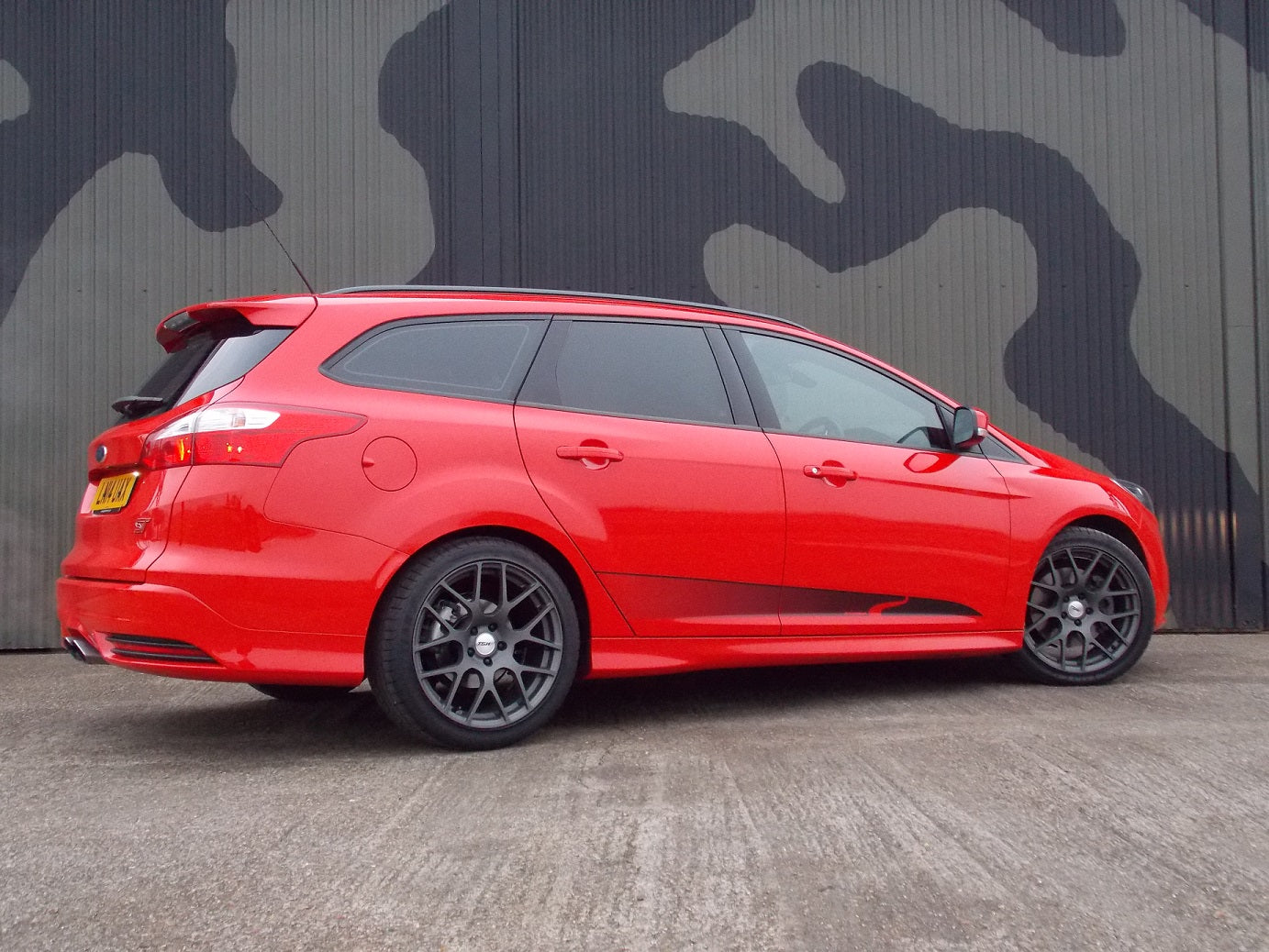 We started with a plain ST1 Focus ST estate, to give Ford's daily "performance all rounder" a little bit of the Steeda treatment. We kept with the idea of an ST being a daily all round car, so we d...
Read more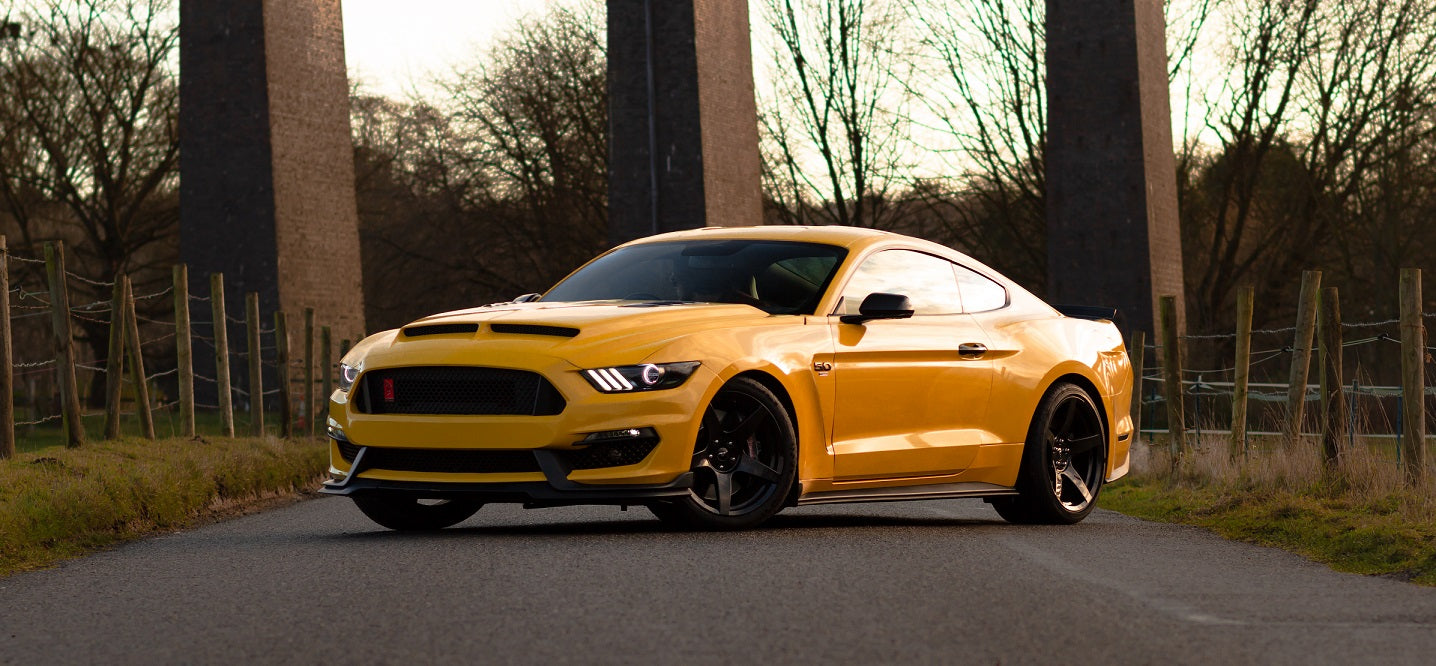 Lewis Triple Yellow Mustang GT
Lewis brought some brightness to the world with his triple yellow, flame spitting Mustang GT V8. Now even a normal Triple Yellow GT stands out, but once Lewis has given it a thorough working over a...
Read more