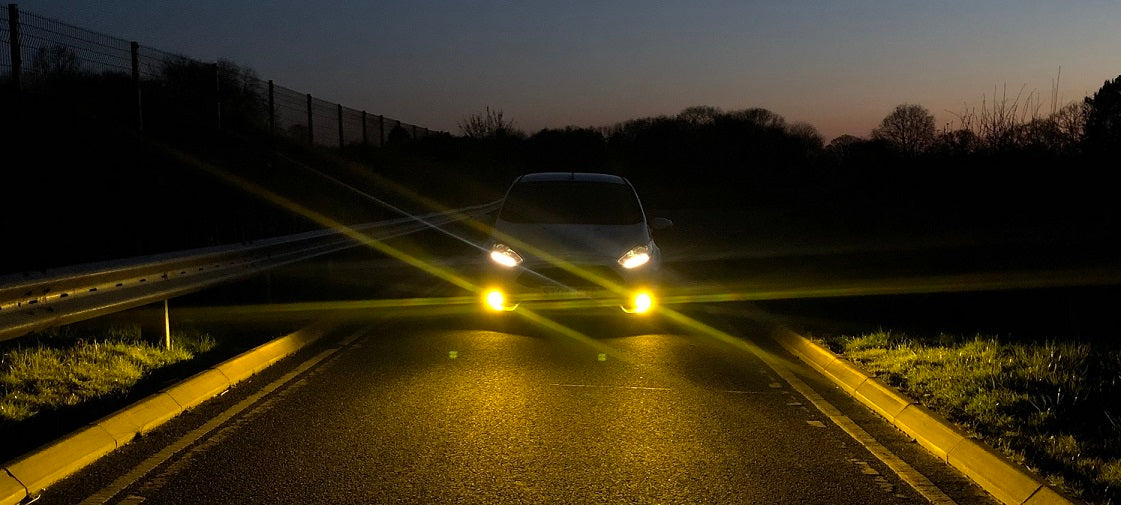 Steeda Fiesta ST project car - Follow Progress
We decided to go back to our first UK demo car Fiesta and build a "pocket rocket" Fiesta ST, the hot version of the best selling car in the UK. We just picked up this lovely little 15 plate example in a pristine white, and progress is going well in 2020!
Welcome ST 04 STD .... You can follow progress here on this blog or also on our dedicated instagram account for the fezza: @ST_eeda 
She's based "oop north" so expect to see her at her new "home away from home" at Motorsport and Performance being fettled, tweaked, tuned and generally being given lashings of love and care! 
We have a lot planned over winter 2019 into 2020, and what better thing to do to distract from miserable winter nights than to see what presents arrive for the Fiesta....  Let's hope she's been good!
To start off the mods, we had to get her a little bit lowered and sharpen up the handling a bit more, so we installed some Eibach springs and a Steeda Rear Strut Tower Brace. Looks wise a Steeda Sidewinder decal and Windscreen banner made sure people knew that the pocket rocket was repping Steeda!
Of course we are huge believers in #WheelsMakeTheCar which is why we work with two killer wheels companies OZ Racing and Velgen Wheels. When it comes to the pocket rocket fezza, then we recommend OZ Racing's Sparco line up of wheels and on our own car we couldn't wait to get on some 17" Sparco Trofeo 4 in bronze, wrapped in Michelin performance rubber to optimise grip and performance.
We think you will agree she looks cracking now, and she needed the sounds to match, so our friends at CP-E sorted out the catback sounds with a full "Titan" system... Watch the vid to see the system and listen to it in all its glory!
Next up Diode Dynamics have been adding their touch to "shed some light" on the project...boom boom!
Some practical upgrades like the reverse LEDs add "Go back! go back!" illumination, while the all new S3 pod spot lights add some sexy yellow up front colour and AMAZING luminance! 
More to come from Diode Dynamics too!
Our friends at CP-E weren't done with just their beautiful catback. We also added a race red CP-E Fiesta ST Ram Air intake for more power baby!
Including inlet tube and plexiglass covered airbox this is a sexy and effective system, and due to the resized expanded piping requires a tune which the guys at MAP got stuck into with their HP Tuners hardware and hub dyno!
Also to complement the lovely bronze Sparco Trofeo 4s and upgrade our retardation abilities we swapped the tired old OEM brakes for DBA front slotted discs and new Hawk pads all round. And shot a little video to show it!
BIG CHANGES took place in August as 3M wraps and The Wrap Hub took the winning design of our "Design a Wrap" competition from Raphael Leroy:


and transformed it into a full on knock out design, coming alive though use of a selection of killer 3M finishes. "Psychedelic Grey" and "Volcanic Flare" Bronze come alive in the sun and some of the hidden details in the wrap are jaw dropping. Well done and thanks to all involved! The wrap was unveiled at our Steeda Driving Experience at North Weald Airfield.
And as we said Diode Dynamics are helping us "Bring Back The Glow!"... Yes it's time! #GlowForce!
A classy white underglow added some show stopping power to the car which we think now looks absolutely knock out, and is great fun to drive too...
Next up it was time for MORE POWER! Which we know everyone loves...
So back to the team at Custom Performance Engineering for one of their top quality intercoolers to keep all that boost lovely and cool and for a nice hi flow catted downpipe to allow us to move even more air! After all we already had the great Nexus catback on so it was a simple matter to add the "front end" of the exhaust to benefit from a full free flowing system... and the results were great! 
Now the car pulls in every gear no matter what and it keeps on going right to the top of the rev range. Check out the dyno chart from MAP and just look at the step gains logged over the last few power mods!

After all power mods (intake, Tune, full exhaust and intercooler): 216.4whp / 293.1 ft-lbs PEAK – 222.7 ft-lbs
Shop for YOUR Fiesta ST project HERE 
Think YOUR Steeda equipped Fast Ford deserves some recognition and a feature car spot of its own? Well CONTACT US and if we agree we can make it happen!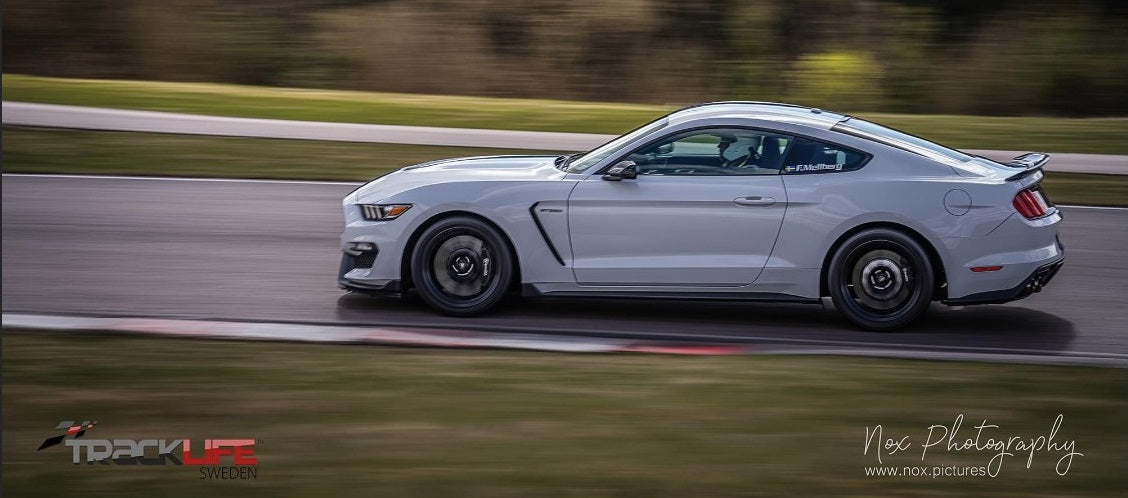 Fredrik from Sweden is a true Steeda customer in that he knows #SpeedMatters and that there is no better place to prove it than on the track! He is also no speed rookie, and came to his very specia...
Read more