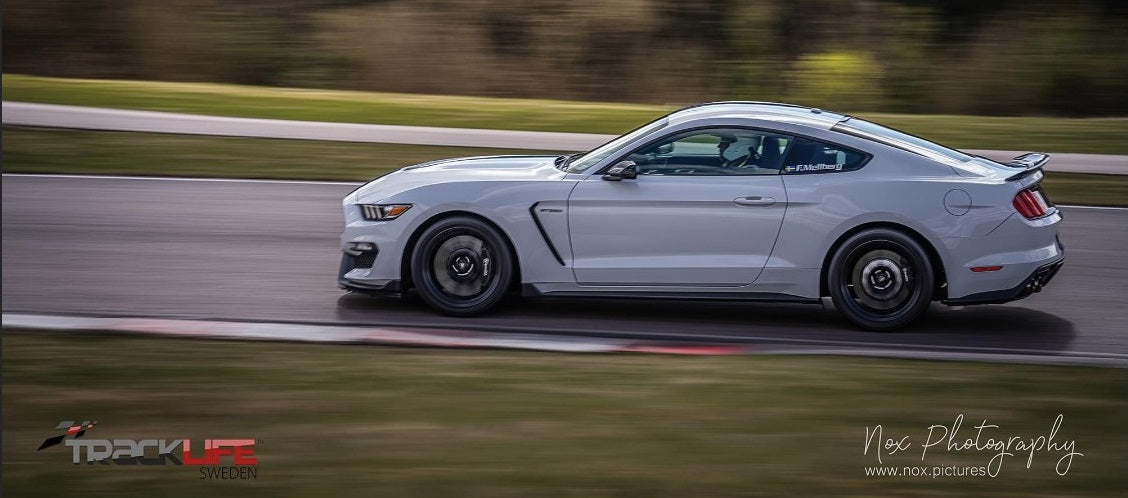 Fredrik's GT350 Track Weapon
Fredrik from Sweden is a true Steeda customer in that he knows #SpeedMatters and that there is no better place to prove it than on the track!
He is also no speed rookie, and came to his very special Mustang after owning a Porsche 991 GT3. Many people might question why, but Fredrik made it very clear to me when he said:
"Coming from a GT3 last year i can say it's so easy that it's almost cheating driving fast in new Porsches"
Its a "problem" many people who are enthusiasts complain about when talking about modern sports cars. Yes they are fast (very fast!) but they are very clinical. The Mustang is an amazing platform that can be set up to go fast (very fast!) too, but it still offers what few others do nowadays for the enthusiast. A normally aspirated V8, paired to rear wheel drive and with a manual gearbox... The classic "drivers formula" which so few people offer now! Well done Ford!
Clearly Fredrik likes to have the GT moniker on his cars, but he also loves having a 3 involved too, so for his own pony car, he chose not just a regular GT, but a GT350.
This is Ford's track focussed version of the Mustang and it looks stunning:
As Fredrik came from a Porsche and knew he would be up against many other Porsches and European speed machines he knew the car needed a little honing to really shine further on track. Which is why he came to Steeda.
A set of our Steeda Ultimate Performance Dual Rate Springs provided the core of his suspension upgrade to compliment the GT350s Ford Magneride shocks, backed by a set of our adjustable roll bars and adjustable roll bar endlinks and Steeda front camber plate top mounts to allow camber adjustments suited for a track car.. 
He also added some adjustable rear camber arms for some more ability to tweak a track appropriate setup and fitted some super sticky Michelin Cup 2 tyres to help put down the power, carve the corners and maximise brake performance.
The Michelin Cup2  are a very wide 305/30r19 front and 325/30r19 rear still on oem wheels. Camber is front -2.80 & rear -2.08, with oem spec toe front and rear.
To further aid brake performance he added a set of Steeda braided brake lines to maintain brake feel and defend from brake fade....
Fredrik thinks his next move might be for some Lightweight wheels and to switch to 305 tyres all round to reduce rotating mass, as he feels the oems are heavy, so we have recommended some Velgen VF5s and can't wait to see them on the car!
Fredrik enjoys working his cars on track and really appreciates the adjustment and increase in performance the mods can make...
 "I have loosen up the rear swaybar one hole to improve turn in. But it really hooks well out of the corners. It's always fun to stress the porsche owners in the corners and then push right by them in corner exit😎 But you really have to work for it with the Mustang."
I think we can all agree that this is the kind of work we would all love to do!
Pictures courtesy pf Fredrik via nox photography
Think YOUR Steeda equipped Fast Ford deserves some recognition and a feature car spot of its own?
Well CONTACT US and if we agree we can make it happen!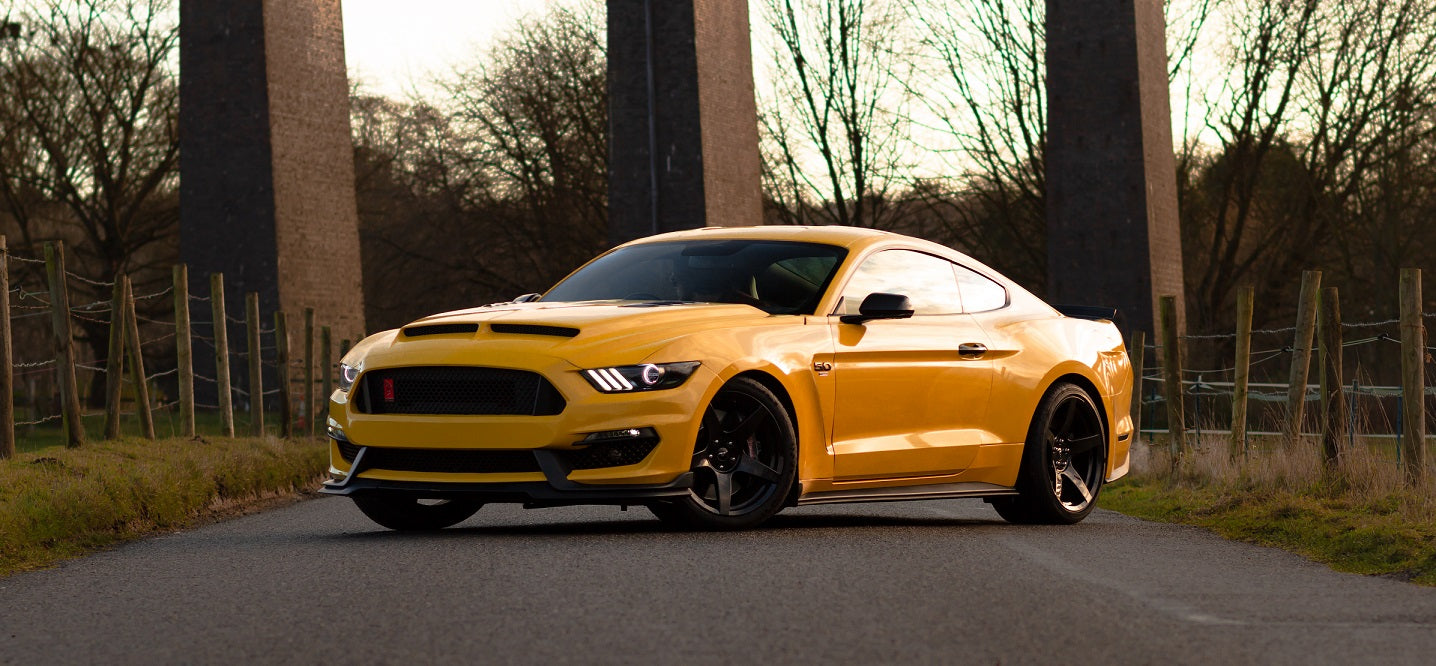 Lewis Triple Yellow Mustang GT
Lewis brought some brightness to the world with his triple yellow, flame spitting Mustang GT V8. Now even a normal Triple Yellow GT stands out, but once Lewis has given it a thorough working over a...
Read more