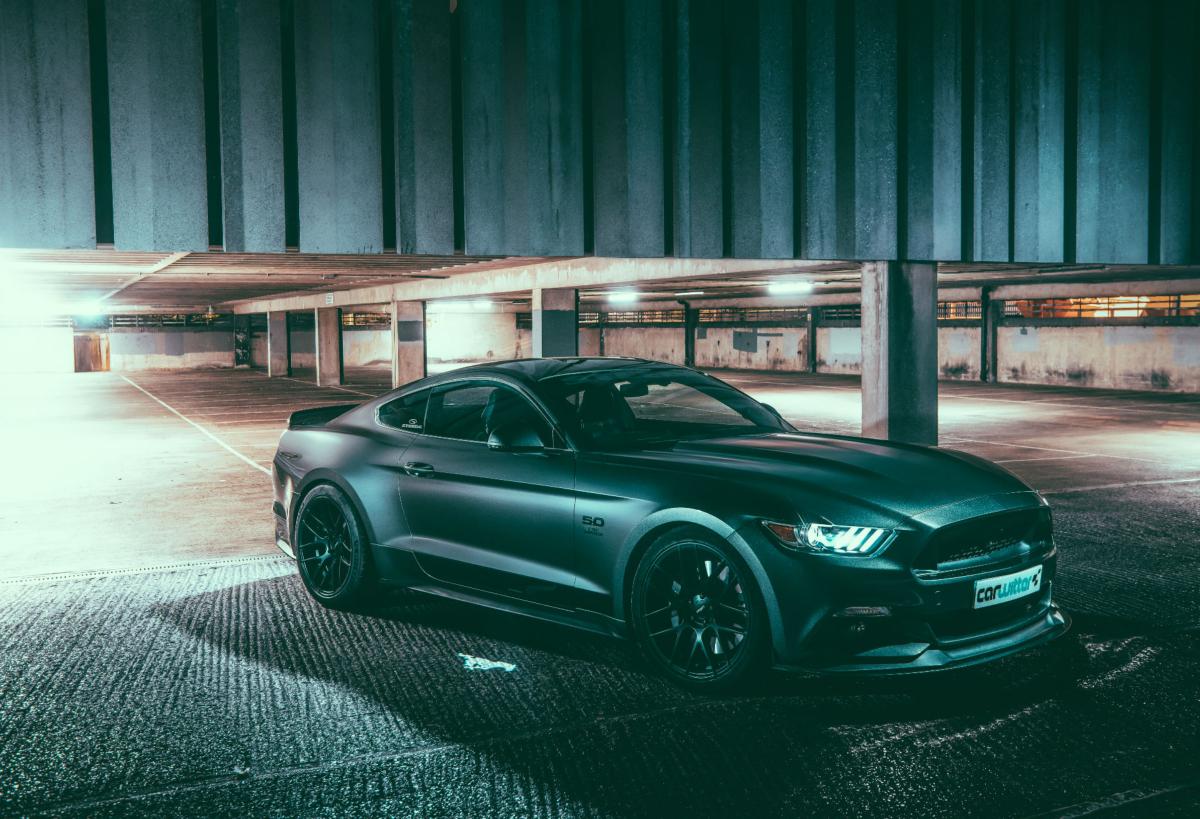 Q500 Final Review - NOW FOR SALE!
Another day, another amazing review of the Steeda Q500 Enforcer!  This time from UK Blog awards "Automotive blog of the year" winner 2017 and "Business blog of the year" winner 2018, CARWITTER
https://carwitter.com/2018/08/03/steeda-q500-mustang-review/
Adam from Carwitter gives the car a thorough write up starting with his pre-Q500 Mustang experiences and accompanies the story with some lovely pics courtesy of the very talented Olgun Kordal (you can see even more including a cheeky encounter with the police on the Carwitter Twitter account)

We want you to read the review but here are a few highlights... Suffice it to say Adam loved the car...
"Incredible is the only word to describe how flat the Q500 stays when being threaded through a corner. "

"That Kooks exhaust sounds pretty incredible too...It sounds epic at idle; it has that low burble you associate with American V8's. Let it hit the red line before changing up, and the growl turns into how I can only imagine taking off in a B17 Flying Fortress sounds."

"...this 'stang is stiffer, feels taughter and can also hold on in the bends like few other rear wheel drive sports cars can.
If you like driving and own a Mustang, you need to seriously think about opting for this suspension setup."

Now that the Q500 enforcer has completed its press and shows tour of duty we are going to offer her up for sale to prepare the ground for the next Steeda UK demo car, the incredible Steve McQueen Limited Edition Bullitt Mustang...

So get in touch to own this frankly AMAZING Mustang GT for an incredible price. But be quick as we don't think she will hang around for long...

With an as new price of around £60,000 including all the options and paint detailing and custom work, we are offering this LESS THAN 1 year old GT with less than 8000 miles on the clock for only £43,000

SPEC: Steeda UK Q500 Enforcer Spec - 2017 GT 5.0- Manual 6 speed - Magnetic Colour  - MILES 8,000 - PRICE £43,000

Q500 Powertrain Upgrades - 480 hp & 475 lb. ft. Torque

Steeda High Flow Cold Air Intake System
Steeda Custom Performance PCM Calibration
Exhaust up-rated to Steeda performance option - Kooks catback with H Pipe
Steeda Tri Ax Short Shifter
Steeda Oil Separator
Steeda Clutch Spring

Q500 Exterior Upgrades

Steeda Exterior Graphic and Badge Package
Steeda Front Chin Splitter
Steeda Aerodynamic Rear Spoiler
Diode Dynamics Rear Side Marker Lights

Q500 Suspension / Chassis Upgrades

Steeda Front & Rear Roll Bars with Solid Billet Ends
Steeda Billet Aluminium Front Sway Bar Mounts
Steeda Billet Aluminium Rear Sway Bar Mounts
Steeda IRS Subframe Bushing Support System
Steeda IRS Subframe Alignment Kit
Steeda Strut Tower Brace
Steeda Coilover System - fully damping & height adjustable.
Includes camber adjust front top mounts
Steeda Billet Rear Shock Mounts
Steeda Billet Vertical Links
Steeda Adjustable Rear Toe Links
Steeda IRS Subframe Brace
Steeda Front K Member Extreme G-Trac Brace
Steeda Performance Wheel Alignment

Q500 Interior Upgrades

Steeda Serialized Emblem Plate
Steeda Illuminated Door Sill Plates
Ford GT350R Alcantara Steering Wheel
Steeda Cue Ball Shift Knob with Steeda billet lock out collar

Wheels

Velgen 20" VMB7 staggered 20 x 9 & 20 x 10.5" wheels MICHELIN Pilot Sport 4S tyres (265/35/20 & 295/35/20)

Custom Styling

Detail / Paint Protection
Custom Paint Colour coded brake callipers and engine bay by Unique Detail (Dunstable)




OTHER GREAT REVIEWS:

PISTONHEADS: https://www.pistonheads.com/news/ph-driven/steeda-q500-enforcer-driven/37915

EVO: https://www.evo.co.uk/ford/mustang/21075/ford-mustang-steeda-q500-enforcer-review-a-v8-mustang-with-a-european-attitude

TOP GEAR: https://www.topgear.com/car-reviews/mustang/first-drive
Think YOUR Steeda equipped Fast Ford deserves some recognition and a feature car spot of its own? Well CONTACT US and if we agree we can make it happen!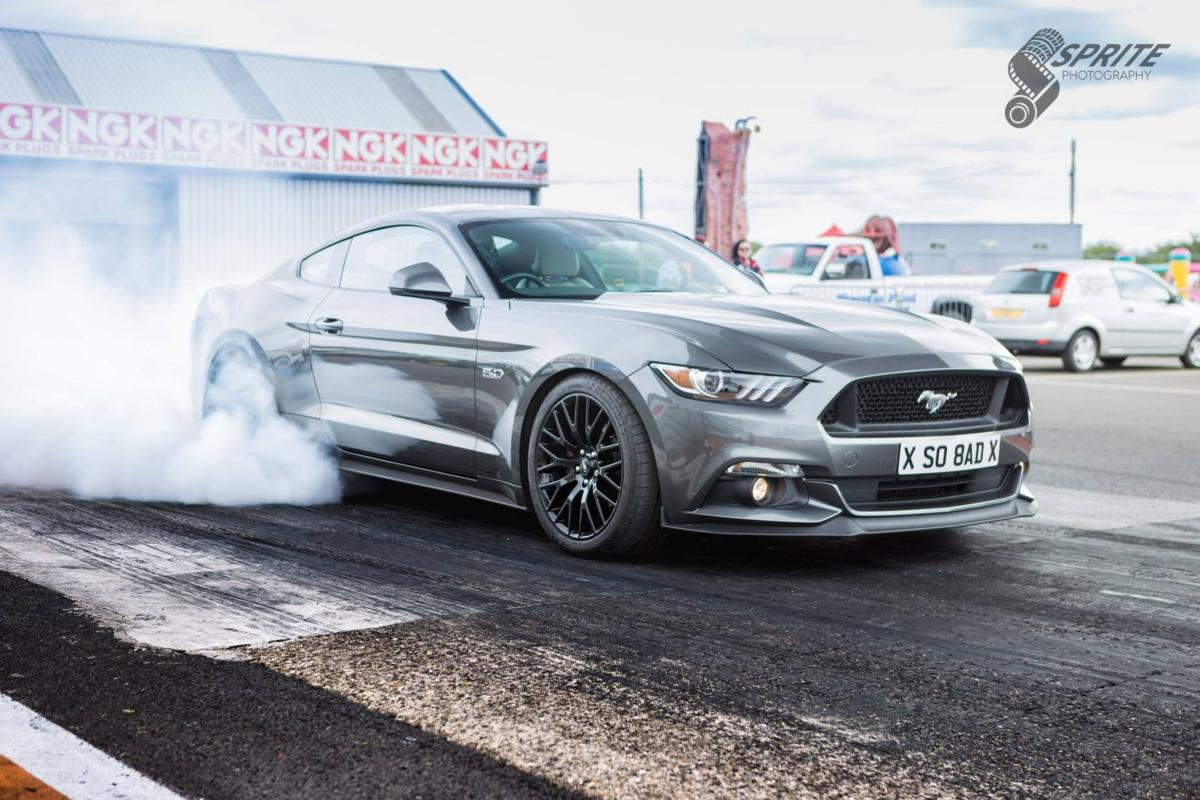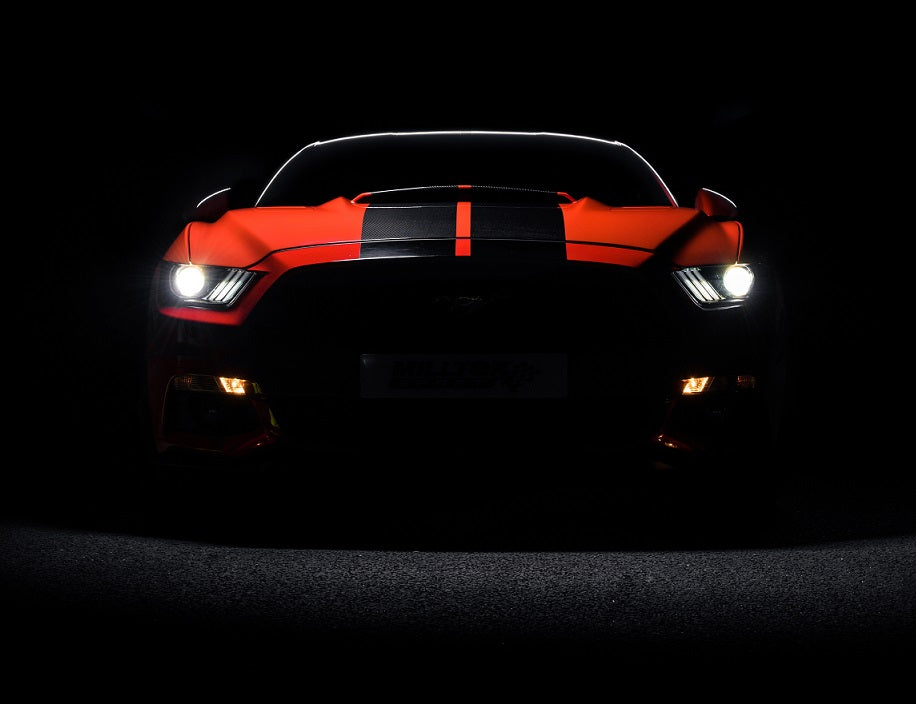 Feature Car
One of the UK's biggest hitting aftermarket performance companies and a natural partner for Steeda UK, Milltek lost no time in getting a development Mustang so they could begin to work their exhaus...
Read more