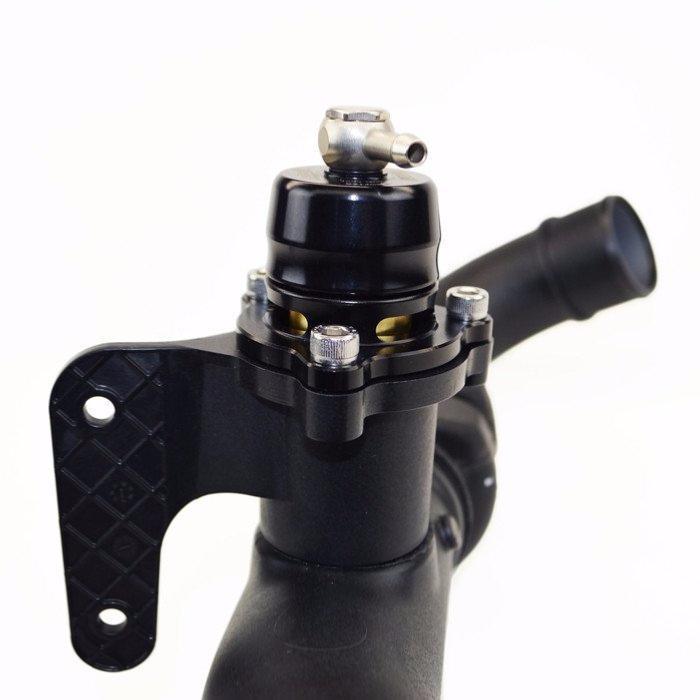 TurboSmart Ford Mustang 2,3 EB Kompact Shortie Dual Port BOV
Part Number: TS-0203-1081
Sale price
€215,00
Regular price
(/)
The Kompact Shortie Blow-Off Valve for the Mustang Ecoboost has been developed with the goal to improve performance and durability. Plastic OEM blow-off valves like those on the Ecoboost Mustang have a track record of failures - they leak, and they become brittle with age until they eventually crack, causing serious problems*.

Tuned cars especially can rapidly bring the OEM valve into the fail zone, so take the simple step of replacing the factory plastic unit with this great looking and super strong billet Turbosmart unit.

Turbosmart's Kompact Shortie is constructed of billet aluminium, rather than plastic. Its brass piston is both strong and light, and each BOV is individually matched with the right piston to ensure the best fit, meaning there's no need for an O-ring to seal the body against the piston. This gives the Shortie unsurpassed durability and responsiveness, with less maintenance required than aftermarket BOVs that use piston sealing O-rings.

We believe this great piece of kit is the world's first aftermarket BOV for the new Mustang.

These direct replacement blow-off valves offer an easy performance improvement without the need for custom fabrication or special tools. It's yet another addition to Turbosmart's ever expanding range of parts for Ford's latest EcoBoost range of vehicles.

* STEEDA UK TIP! *
By the way, if you think "OEM failures" is just a selling tool to get people to buy aftermarket BOVs, think again. One of the Steeda UK team was hammering down the back-straight of Castle Combe at 110mph+ at full boost when their Bosch OEM plastic bypass valve exploded. One near heart attack later, lesson learned.

Don't suffer needlessly like that.... swap your BOV for a TS beauty!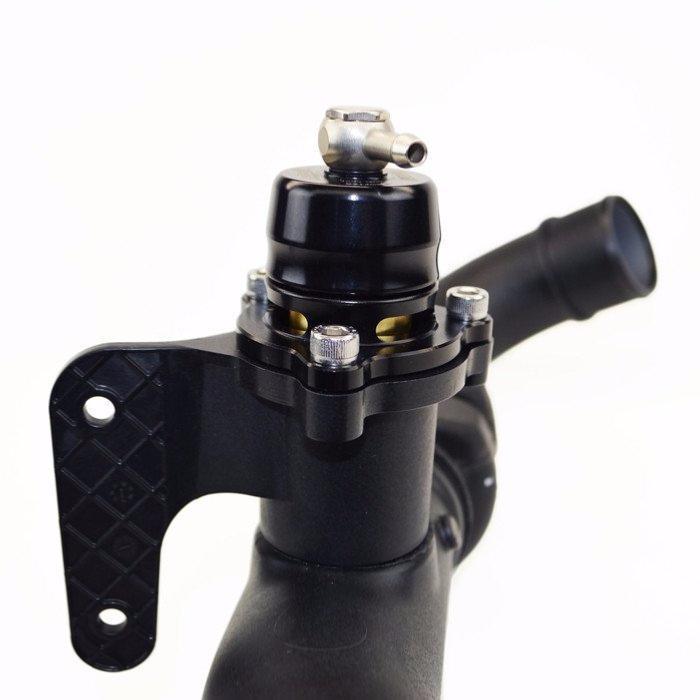 TurboSmart Ford Mustang 2,3 EB Kompact Shortie Dual Port BOV
Sale price
€215,00
Regular price
Choose options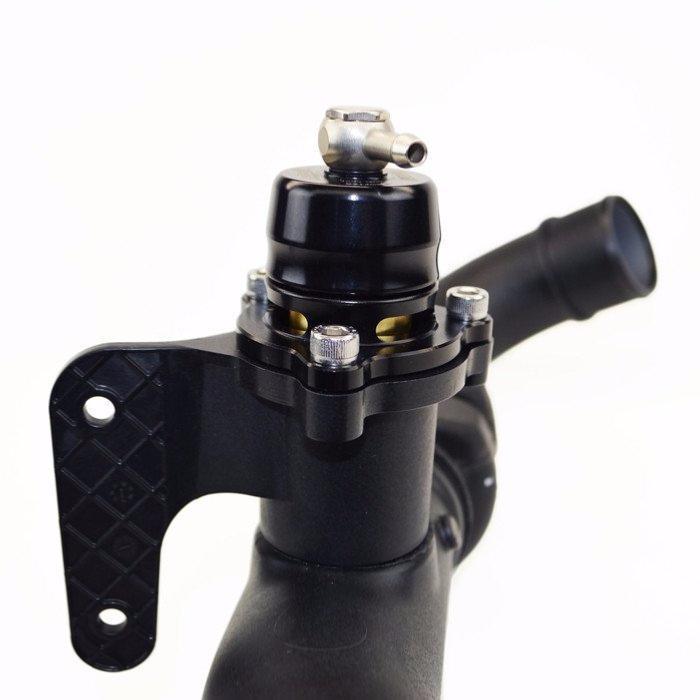 Sale price
€215,00
Regular price
(/)

View details