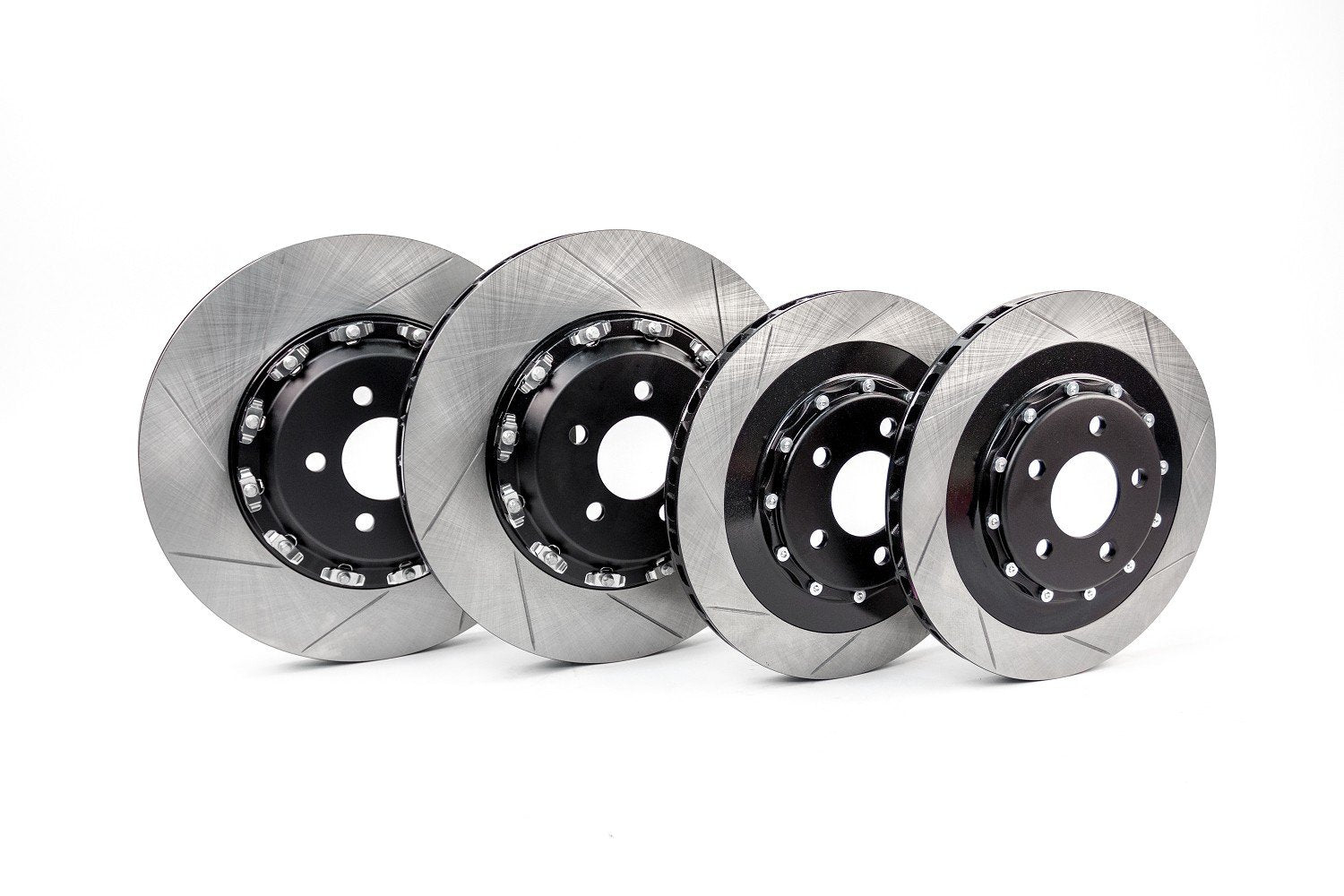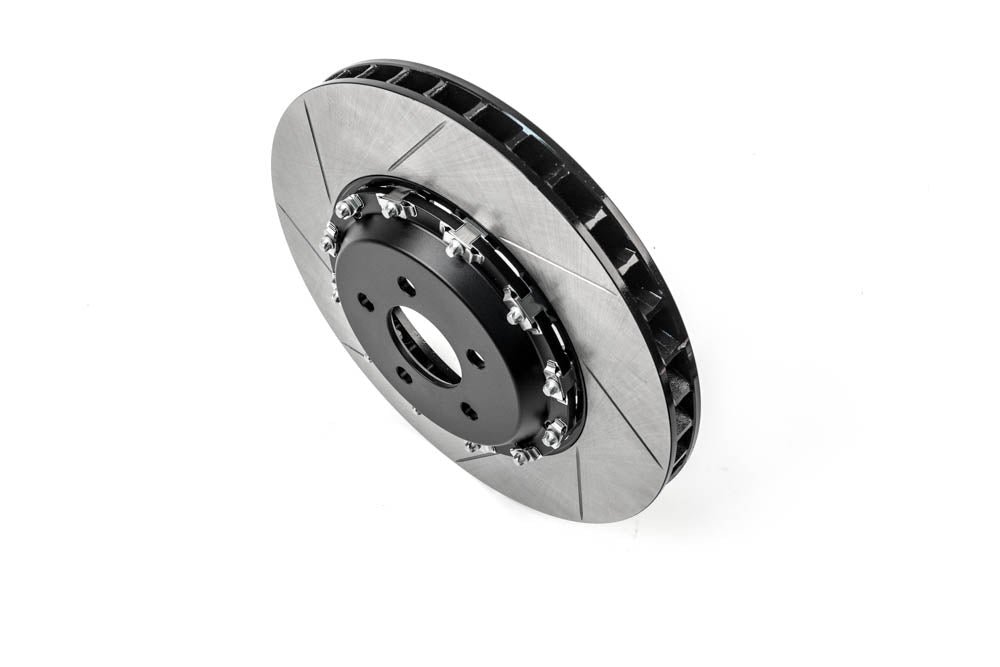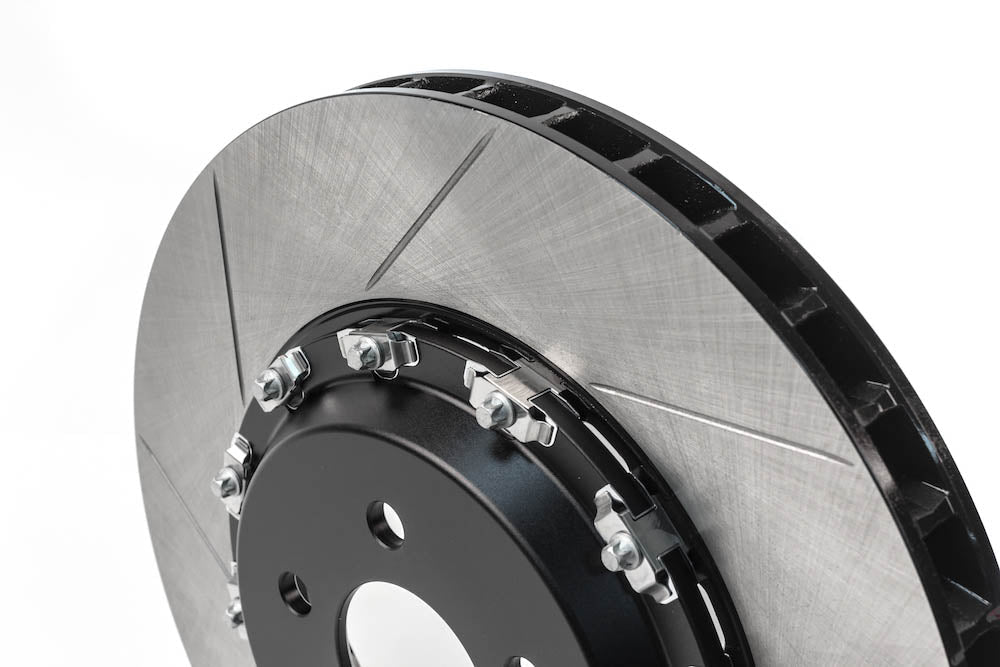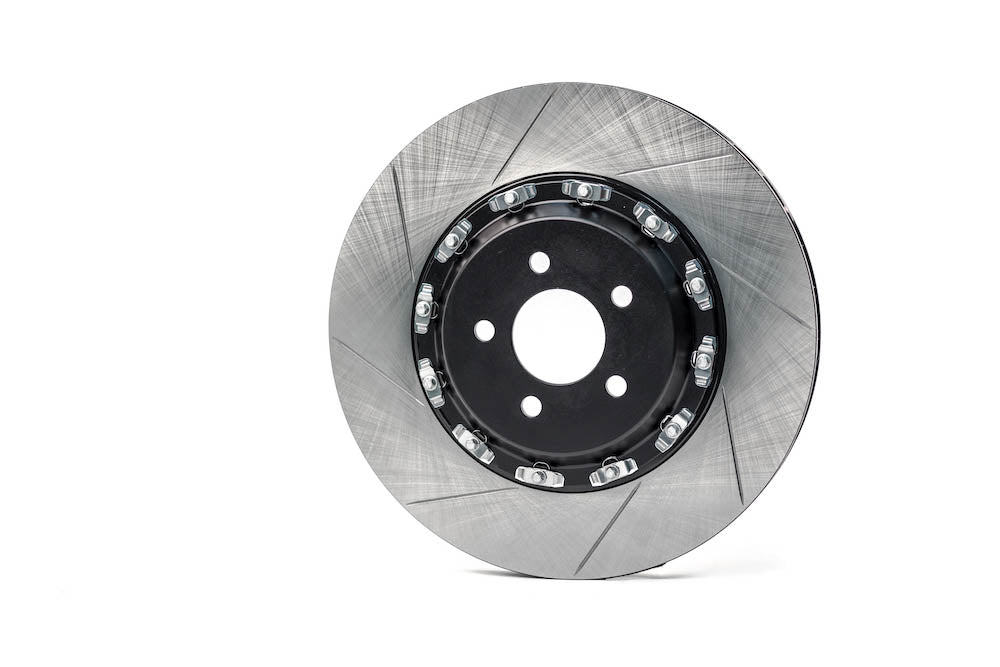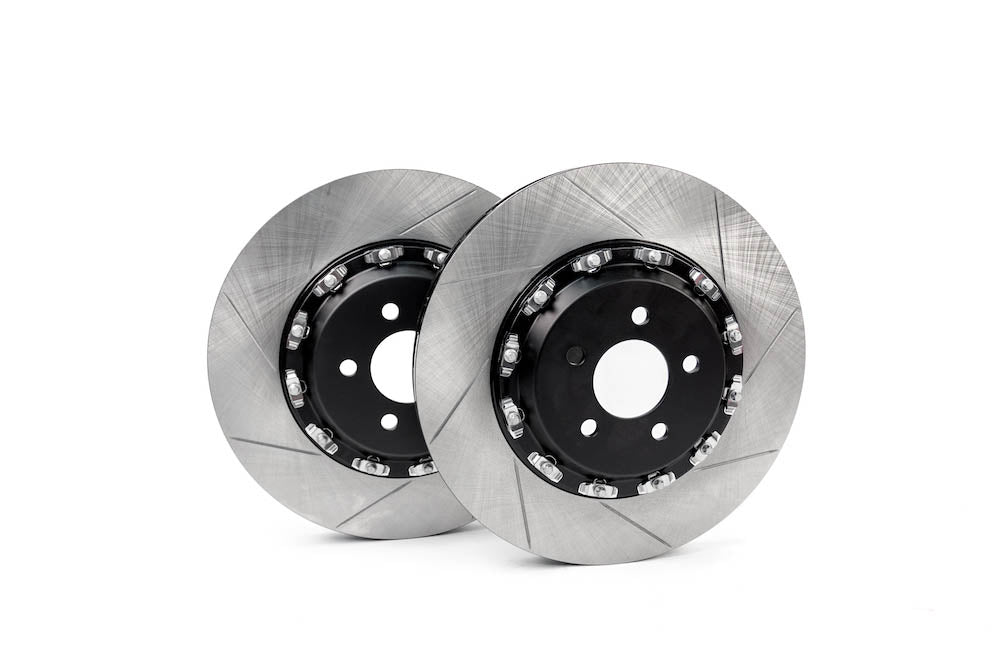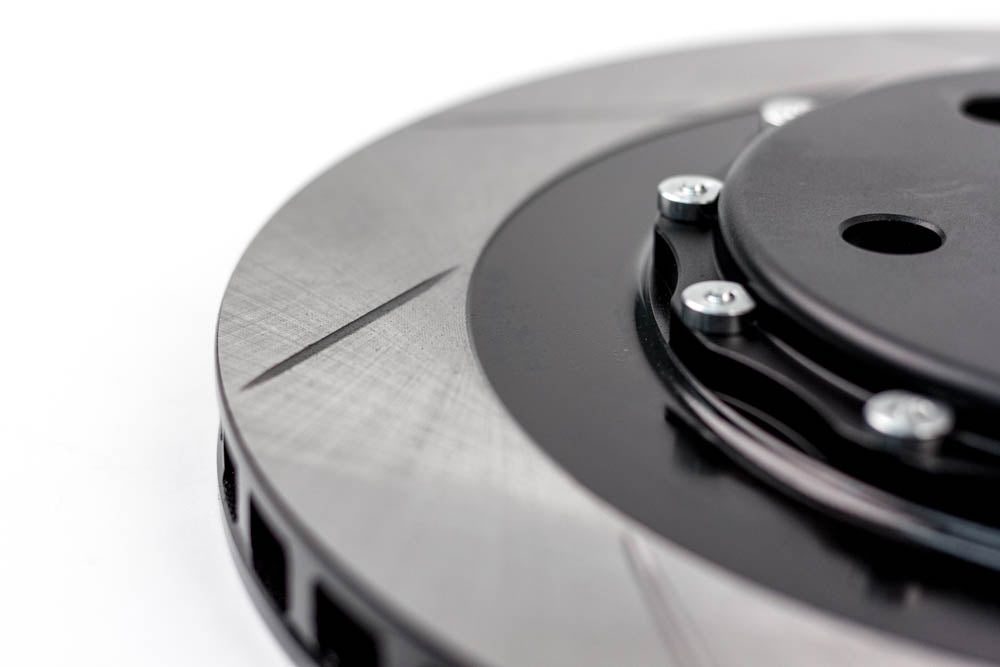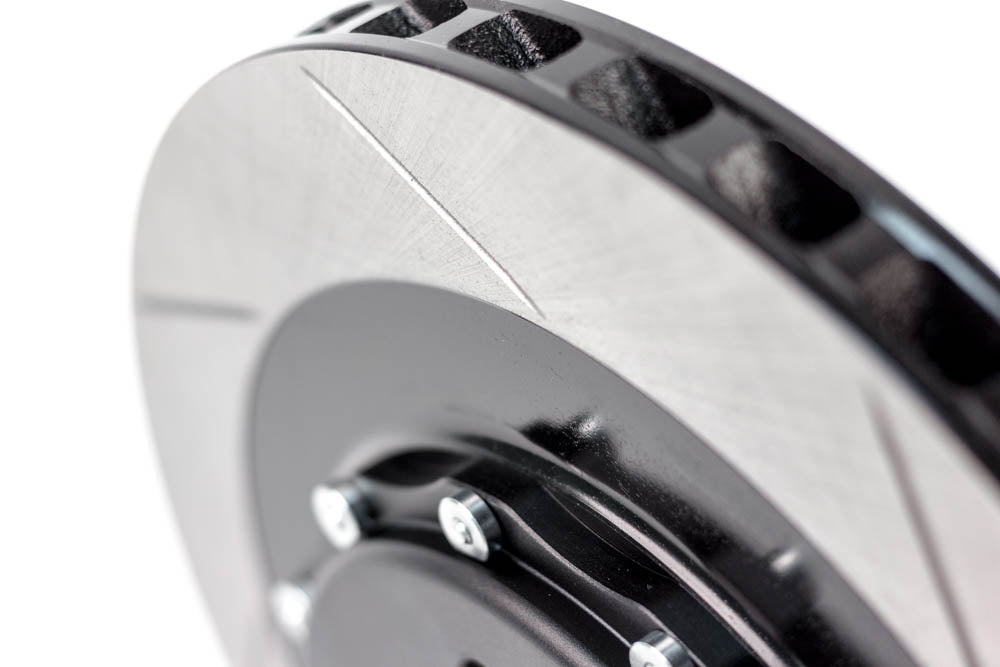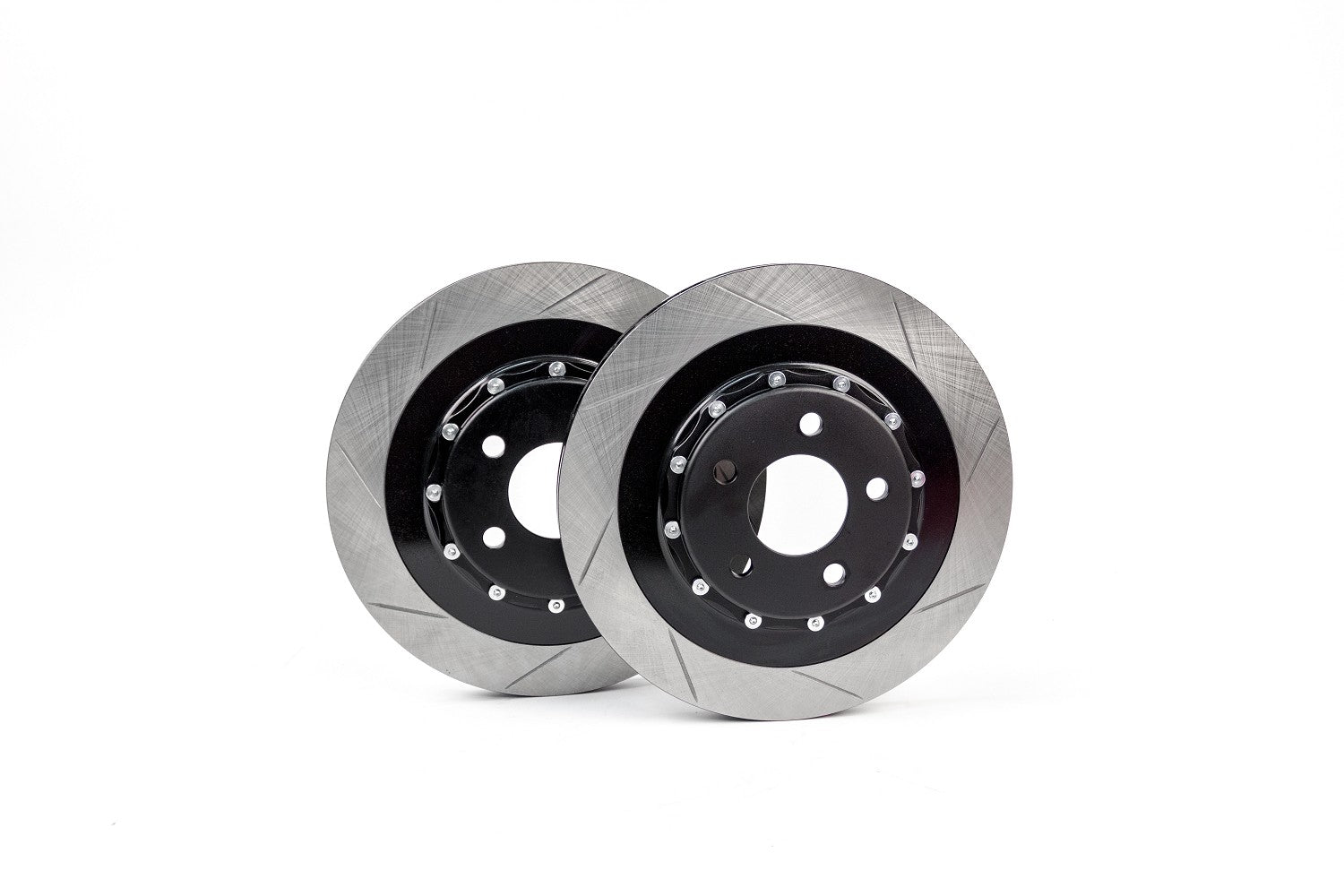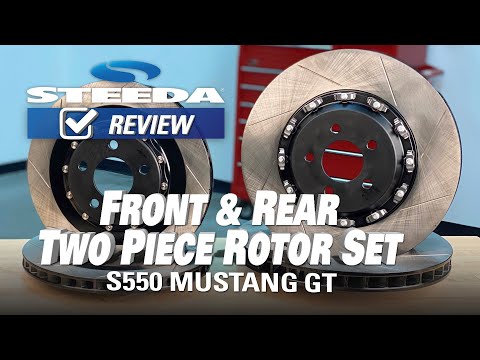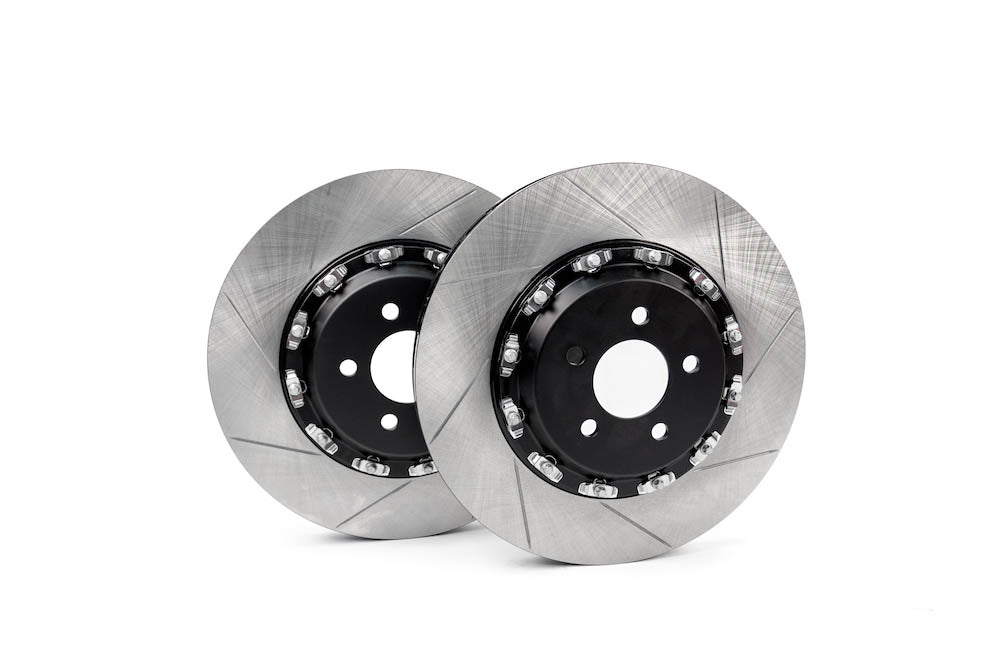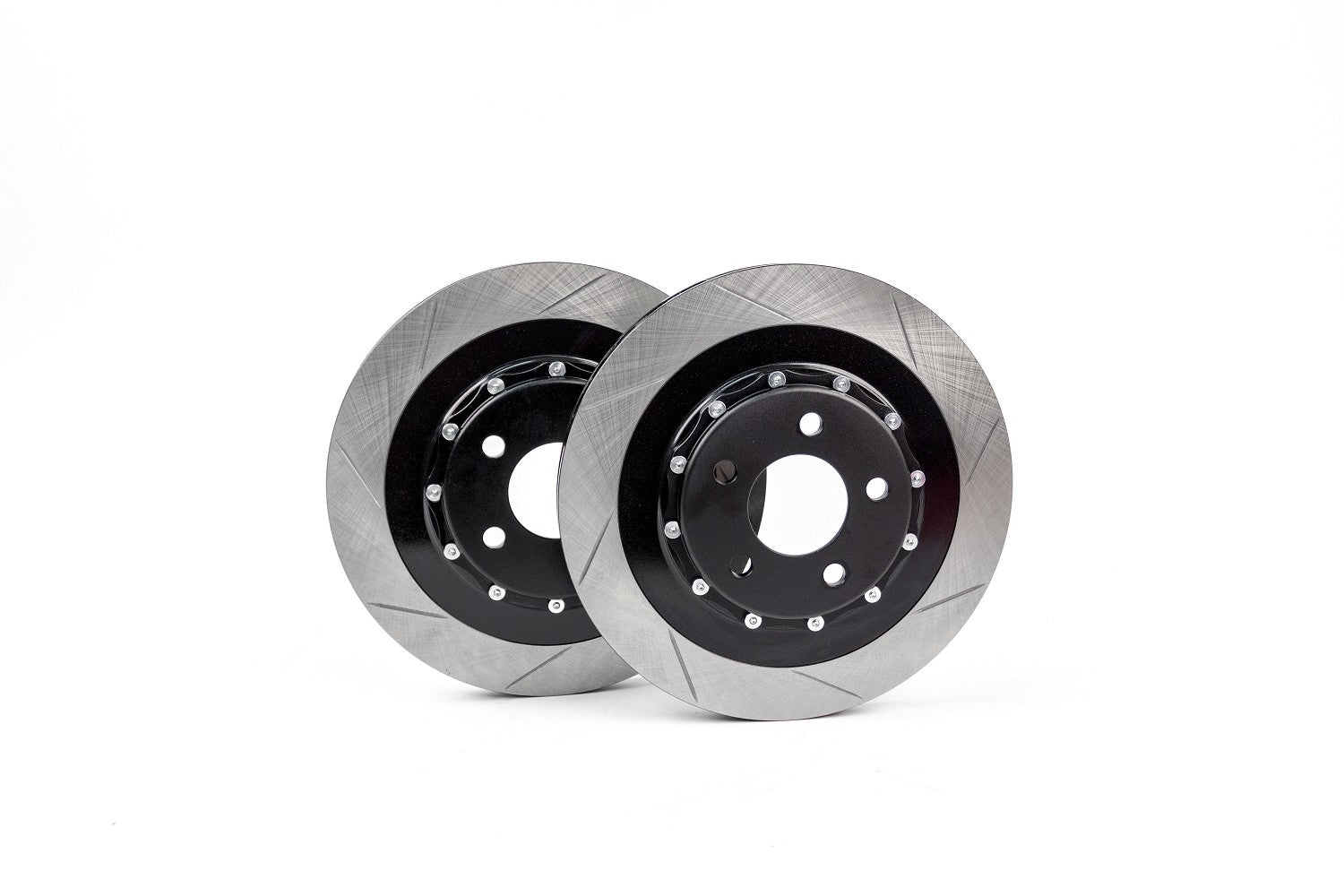 Steeda S550 Mustang GT 2 Piece Brake Disc Front & Rear Kit (2015-2023)
Part Number: 555-6034
Sale price
€2.499,00
Regular price
(/)
Steeda's new 2-piece Full Floating Front & Rear brake discs for your 2015+ S550 Ford Mustang GT. These two-piece discs are a simple bolt-on that's ABS compatible with the factory, Brembo brakes. Massive weight reduction, great looks & enhanced stopping power and heat resistance. A must for a performance driver.
1 in stock
1 in stock
1 in stock

Steeda is proud to offer our new 2-piece Full Floating Front and Rear Disc Brake Rotors for your Performance Pack-equipped S550 Ford Mustang GT! These two-piece discs are a simple bolt-on that's ABS compatible with the factory, Brembo 6-piston front callipers, and Integrated Parking Brake Ford factory rear callipers. The 380 x 34mm front 15" rotors (555 6032) weigh 15.4 (circa 7KG) pounds per pair less than OE solid 1-piece front discs, while the 330 x 25mm rears (555 6033) are 4 pounds (2kg) per pair less than OE.

Product Benefits

Heat reduction up to 200 Degrees
Reduces unsprung weight & rotating mass up to 19.4 Lbs / 8.8 Kg total
Improved pedal feel, reduces vibration & pad knock
Designed for use with UK / EU Brembo equipped cars
Greatly reduces brake fade
Shorter stopping distances under all conditions

The billet, hard-anodized aluminium centre section cuts weight and keeps wheel bearings cooler. Additionally, the high-ferrous-content, iron-alloy friction discs provide higher strength as well as a greater friction coefficient. A proprietary CNC-machined groove pattern keeps pads cleaner and allows outgassing for maximum grip without glazing. A unique directional vent design draws more air through the rotor core for improved cooling, stable disc temps, and a significant reduction in peak operating temperatures.

The full floating design allows for both radial and axial expansion due to differing coefficients of thermal expansion between the aluminium hat and iron friction disc. This eliminates cracks common with 1-piece and drilled rotors on the market. Axial floatation vastly improves brake pedal feedback due to a reduction in vibration and pad knock. While conducting rigorous on-track testing, Steeda's validation team measured up to 200 F (90C !) temp reduction during the most severe conditions practical, with virtually no brake fade. Post-track inspection after multiple trials revealed no warping, cracking, or degradation in stopping performance or manners. During timed trials, the Steeda team pushed their test mule to the limit, resulting in incredible reductions in lap times, not only from stopping improvement but also handling and speed gains attributed to the reduction of both unsprung weight and rotating mass. Team Steeda tried to kill these rotors and the rotors won.

With exceptional quality & performance at an affordable price, these rotors are perfectly suited for daily driven pony cars, weekend canyon carvers, autocross racers, or full on competition track cars.

Note: Fit Performance Pack (i.e EU spec) 2015-2019 Mustang GT's with Brembo brakes only (not non PP US versions).

Steeda UK tip: Don't Forget to add a set of Steeda Braided Brake Lines for a complete brake upgrade!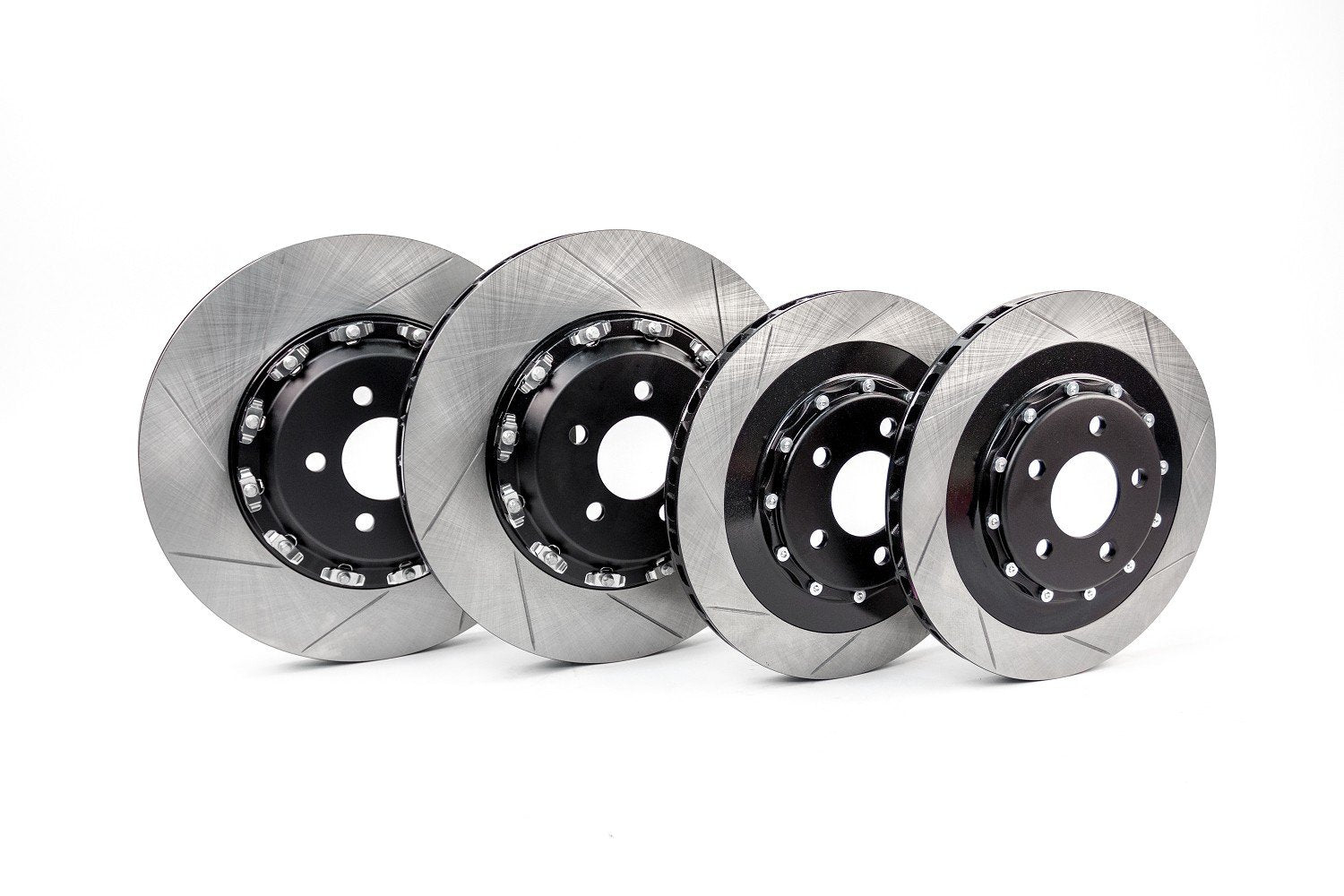 Steeda S550 Mustang GT 2 Piece Brake Disc Front & Rear Kit (2015-2023)
Sale price
€2.499,00
Regular price
Choose options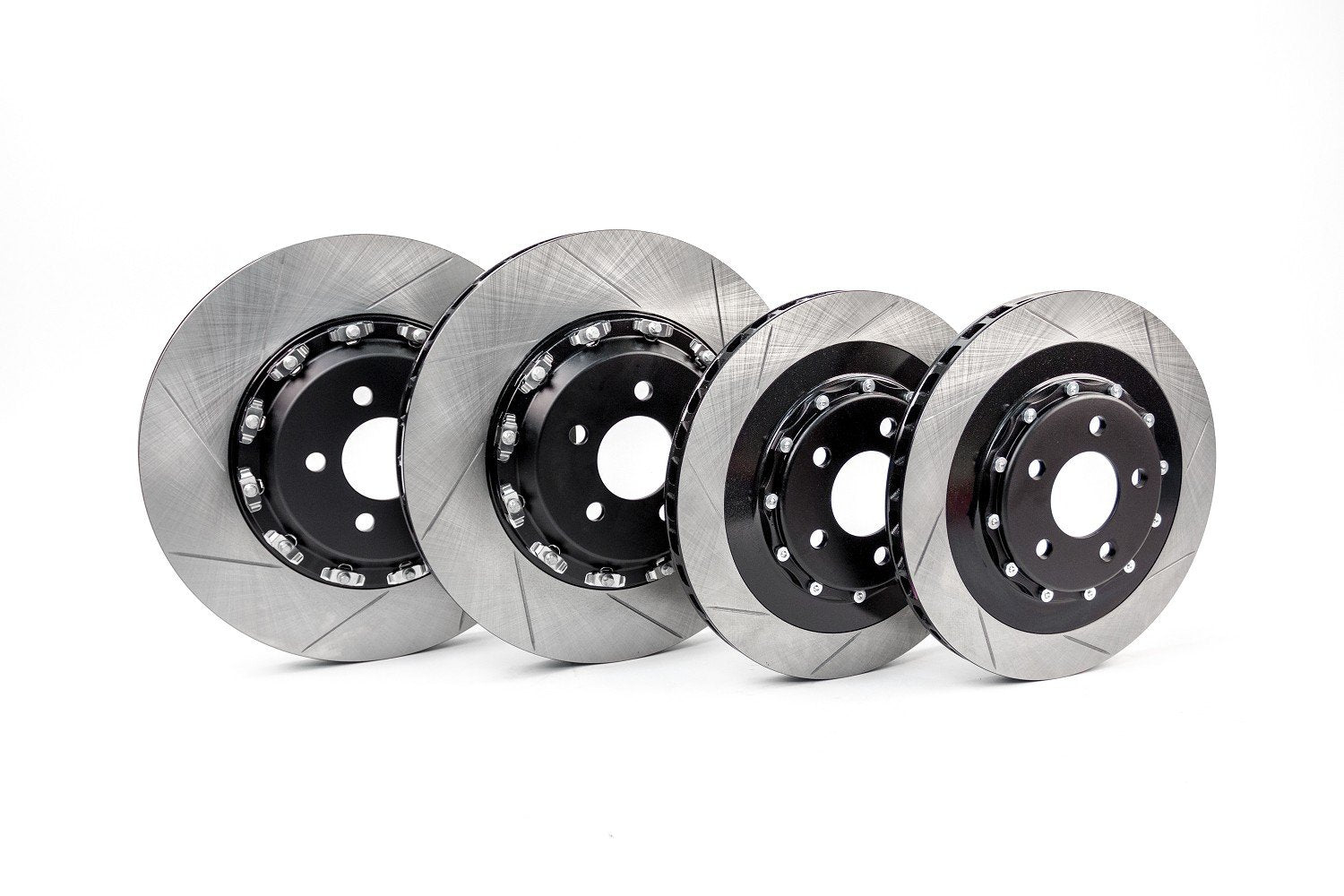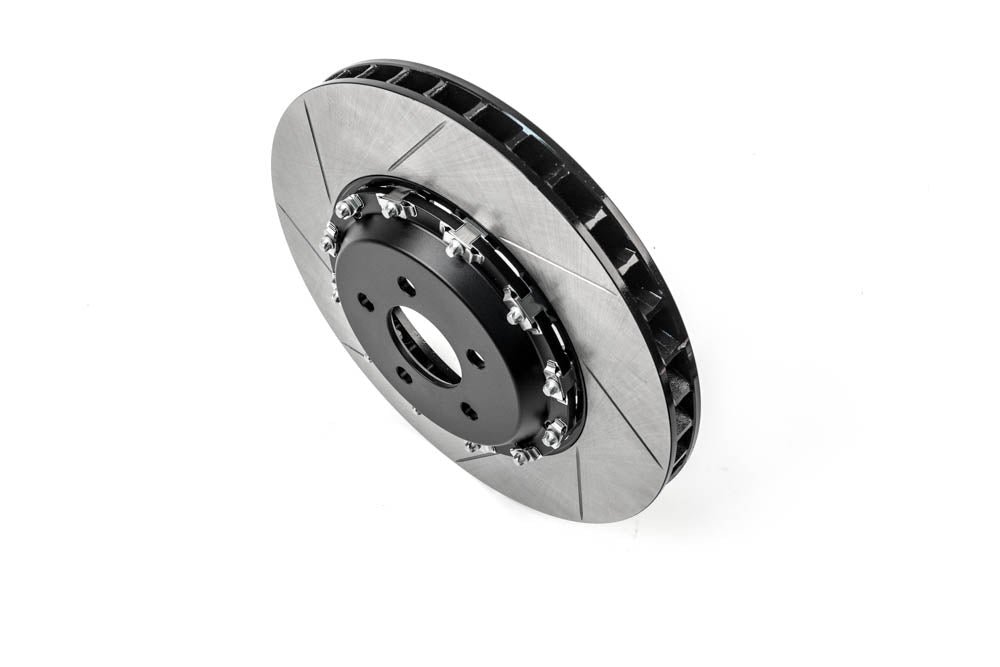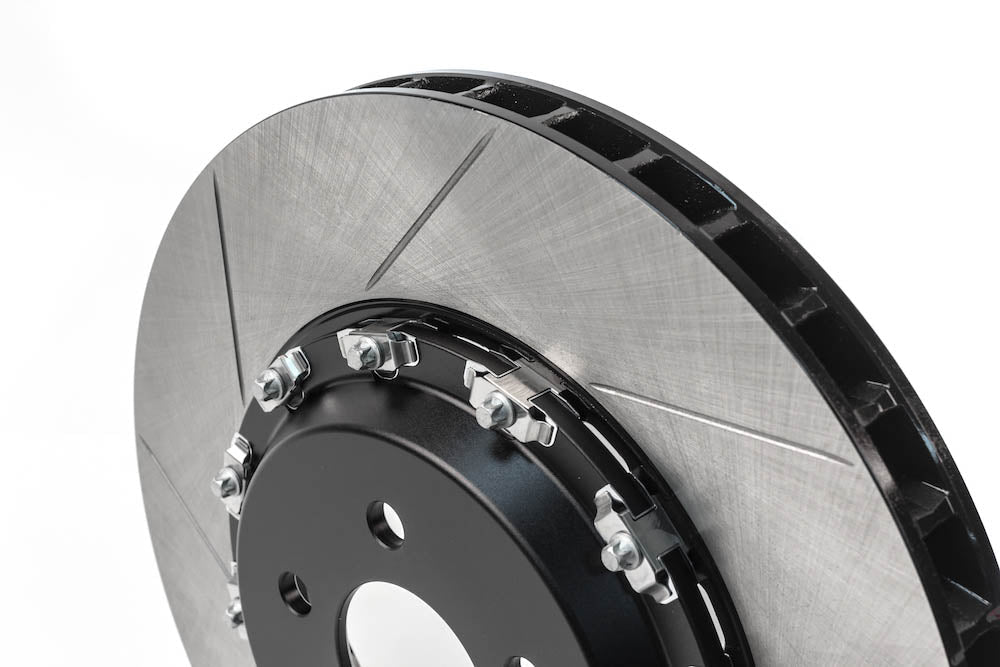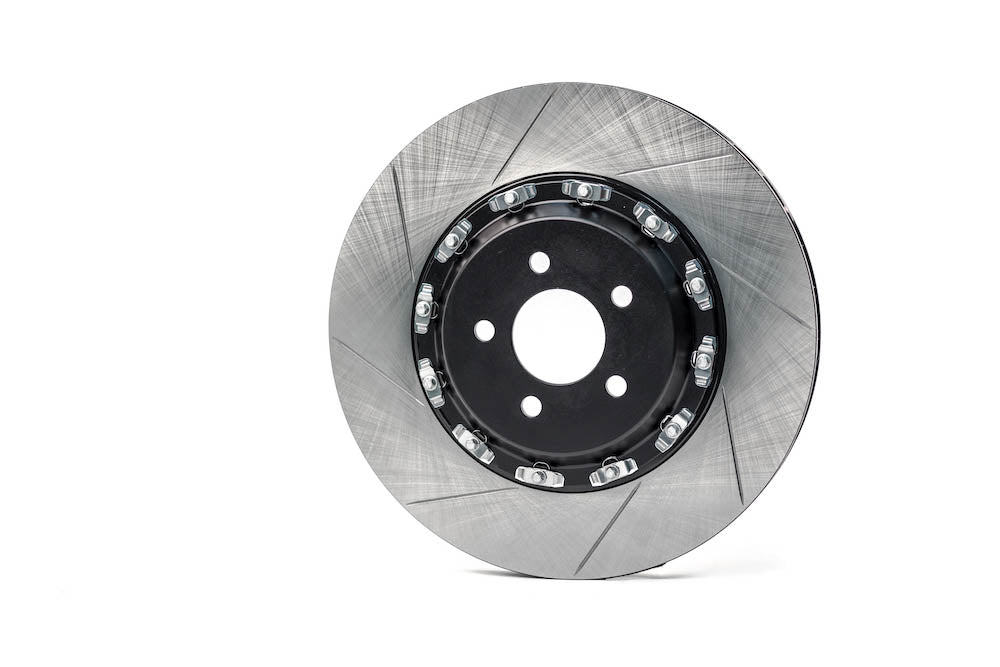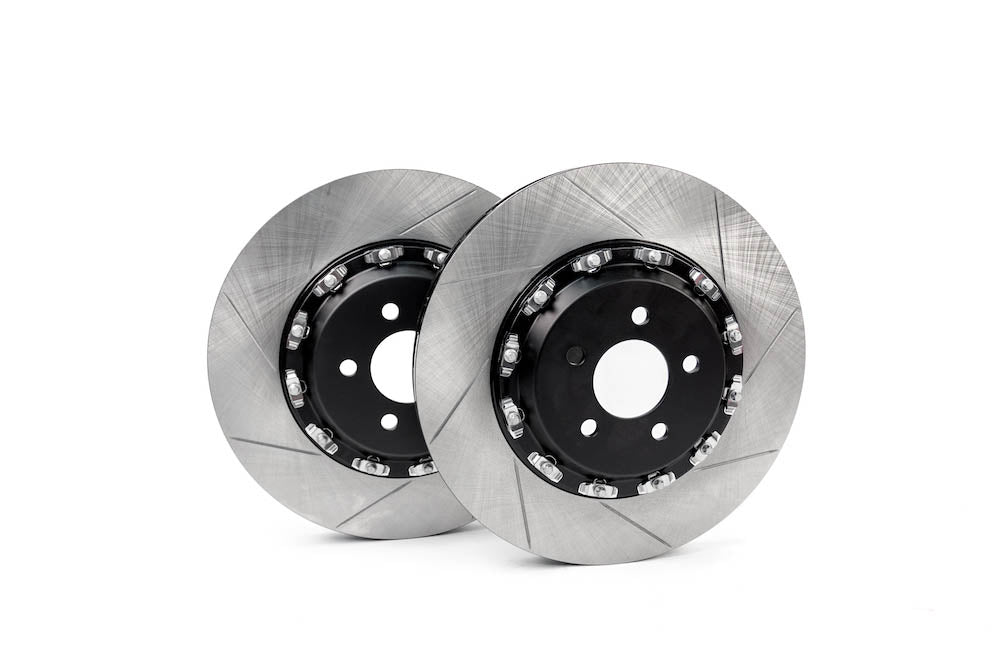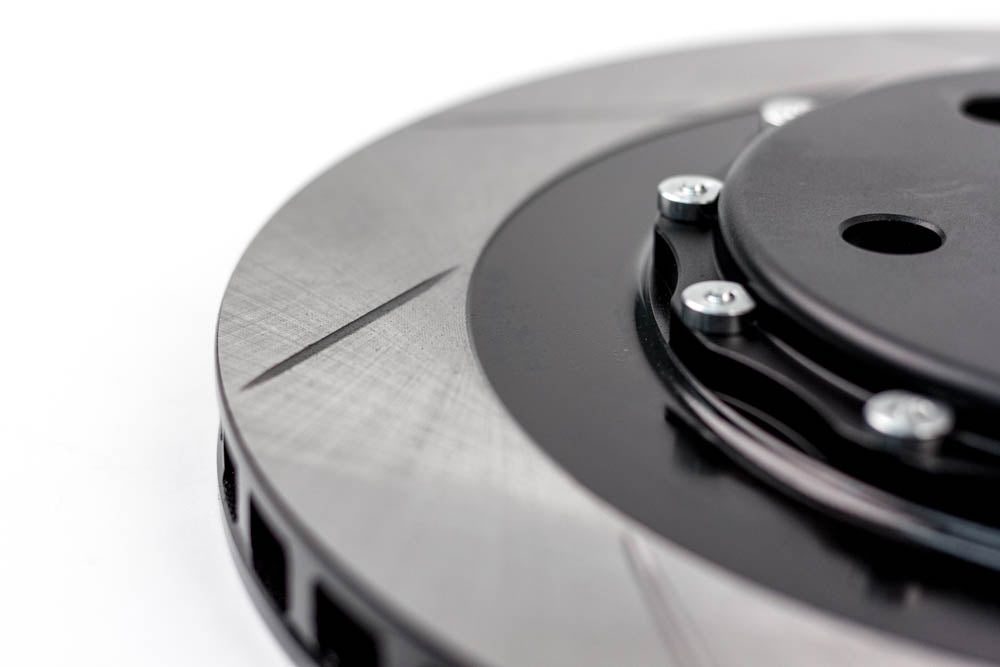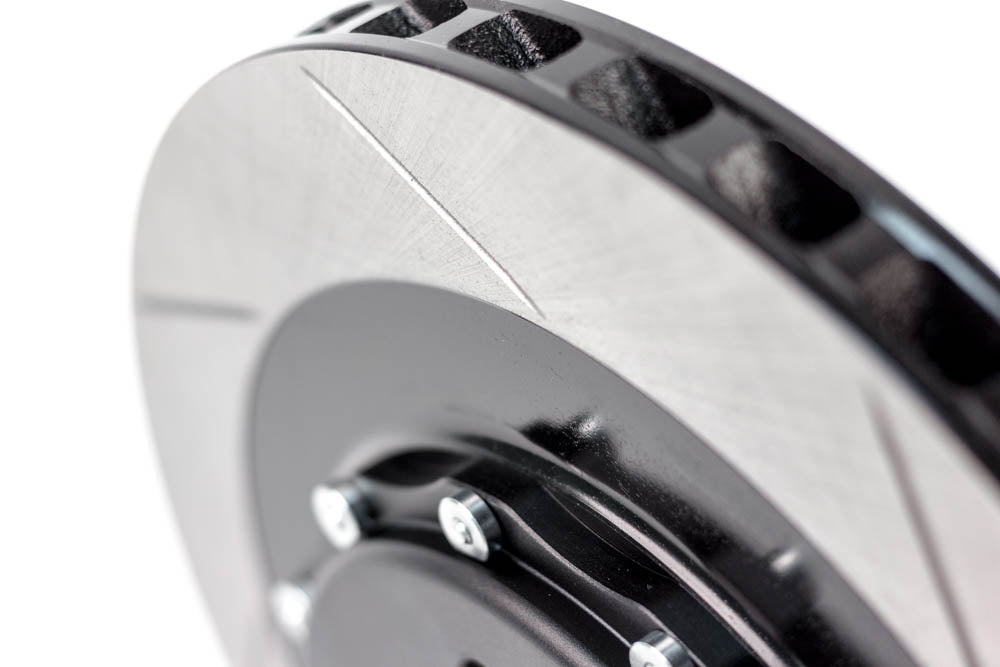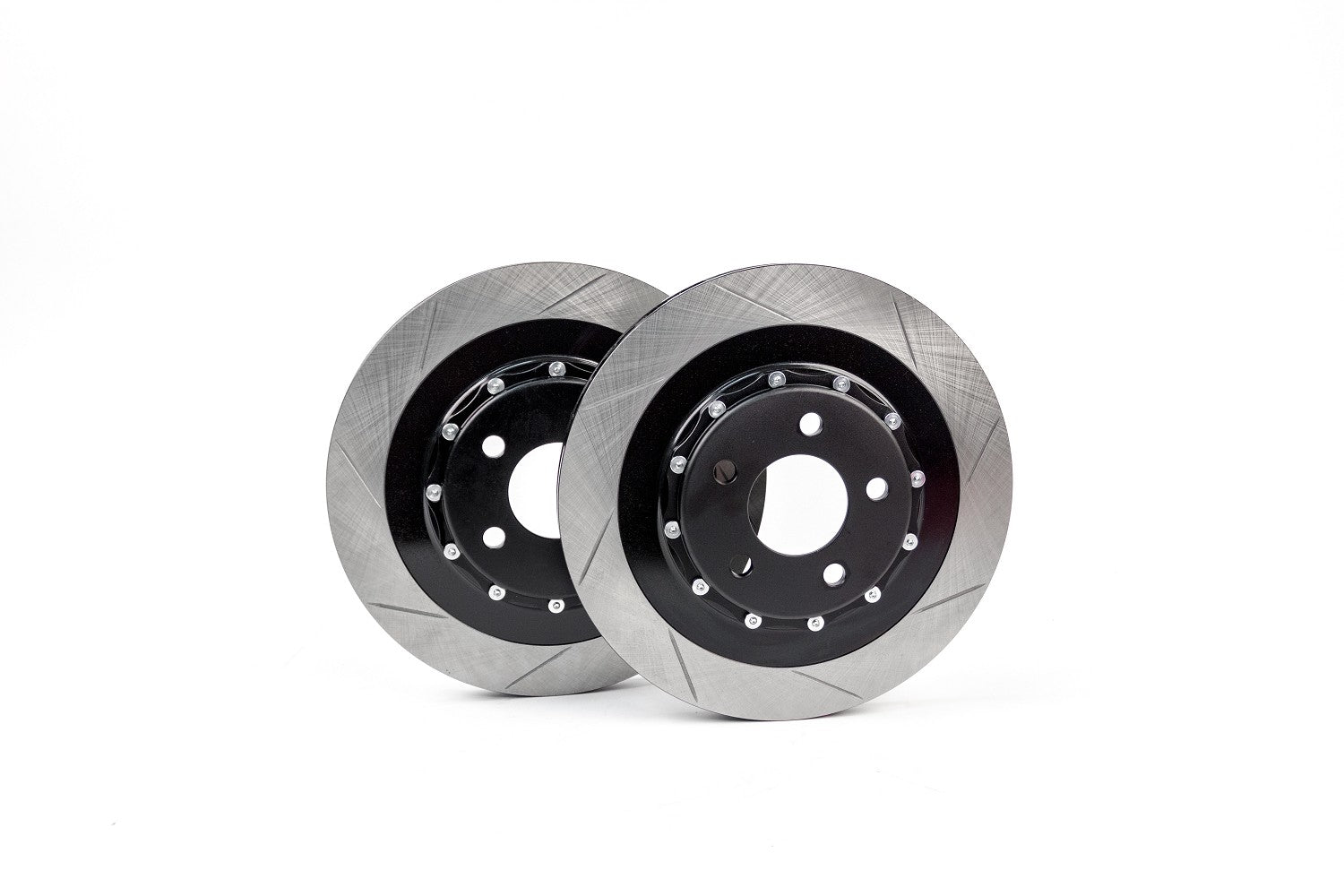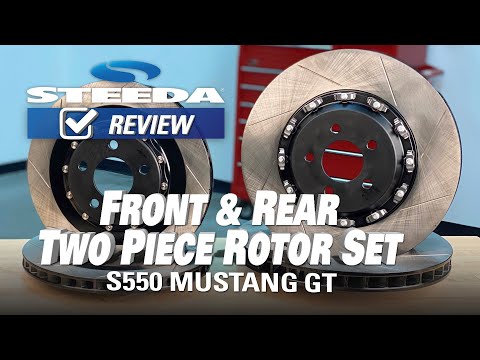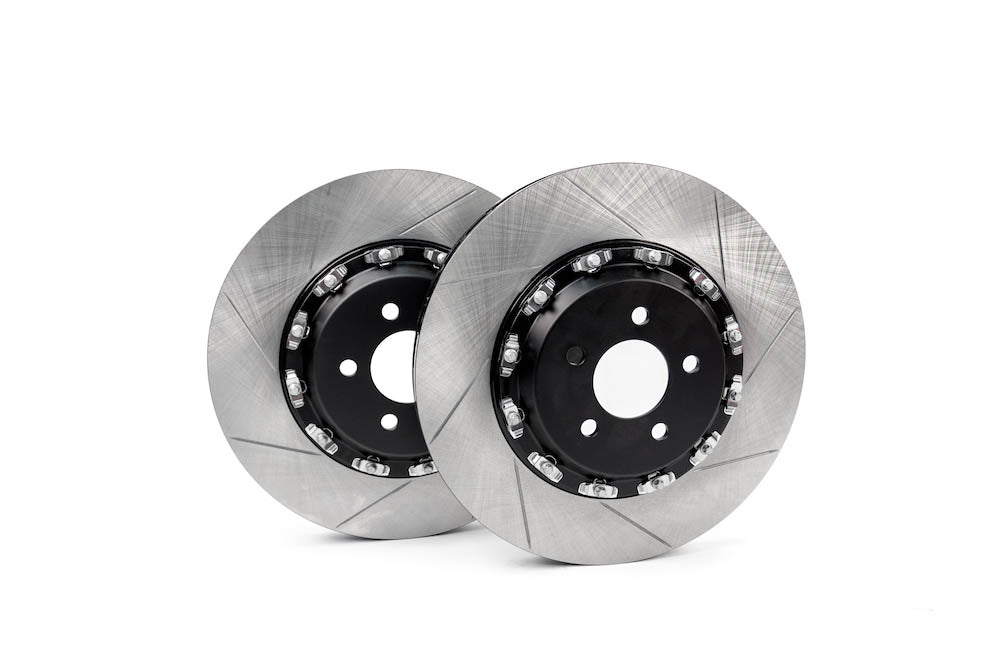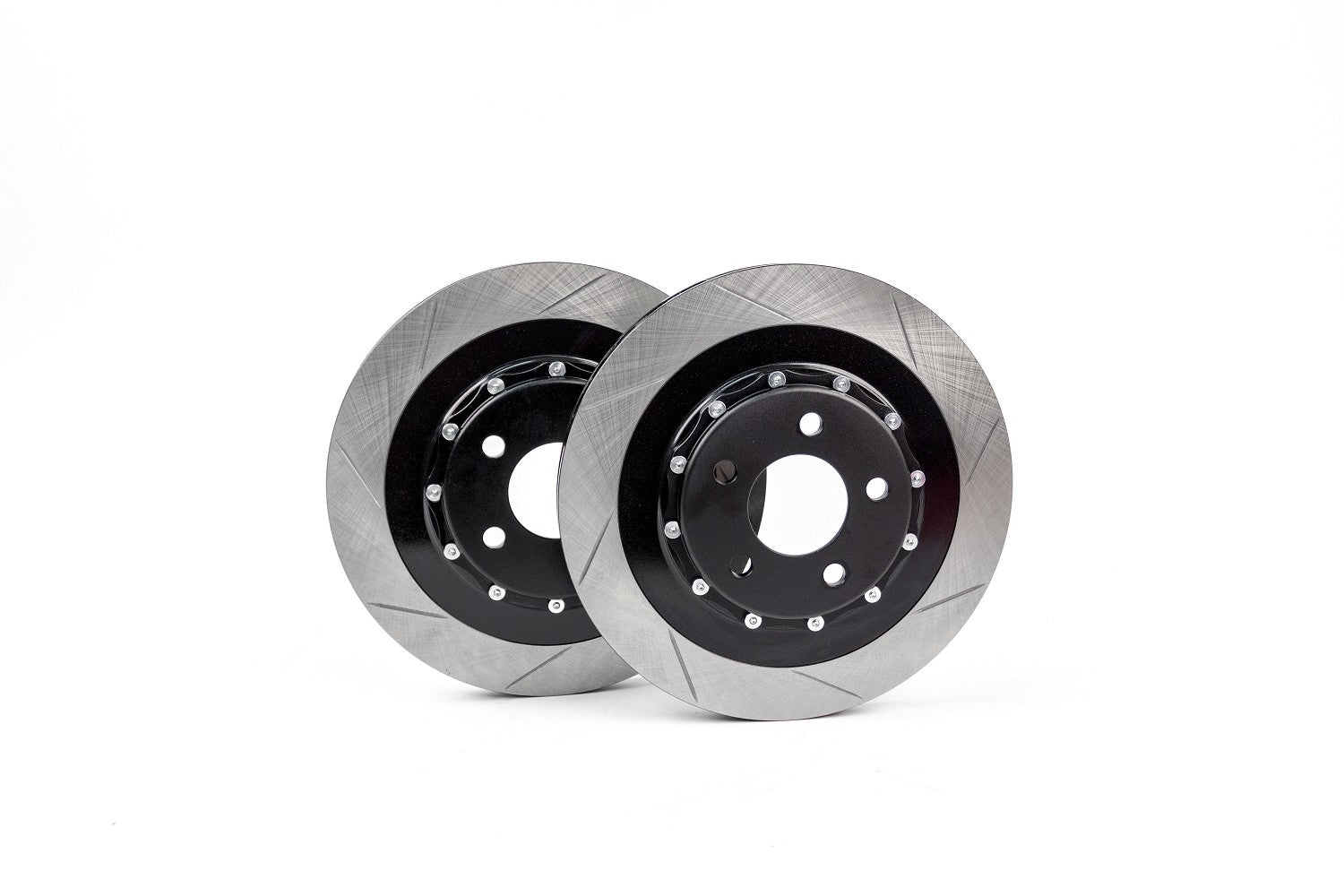 Sale price
€2.499,00
Regular price
(/)

View details