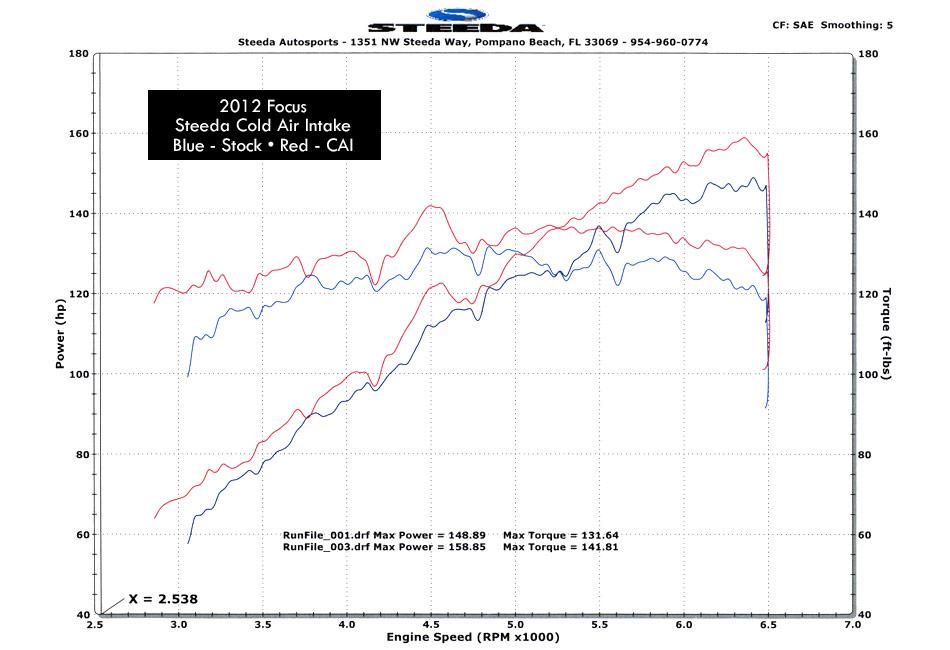 Steeda Focus Cold Air Intake
Part Number:
Sale price
€245,00
Regular price
(/)
Steeda's cold air intake for the 2012 Ford Focus incorporates a precision billet aluminium velocity stack to optimise and smooth incoming air. This feature allows for superior driveability and tuneablity.

The incorporated powdercoated heat shield securely seals off hot engine compartment air, thus maintaining performance no matter the conditions. The incorporated heat shield also includes connectivity to take use of the factory RAM air intake system for increased cold air flow and power.

This easy installation can be done by anyone who can turn a wrench or screwdriver. Easily install with basic tools in your driveway in about an hour.

Dyno proven to give you an additional 12 horsepower with NO tune!

Product Benefits

        Retain the added power of the cold air intake while driving with the included heat shield

 

        Impressive horsepower and torque gains

 

        Cost effective induction solution

 

    Easy to install


Note: This product fits all Focus 2 litre GDi Petrol models  (Not suitable for Ecoboost engines).

Time of Install
1 Hour
 
Level of Difficulty
Easy
 
Tools Needed
Basic Tools

Steeda part : 555-3166


US Customer Reviews

"Was hesitant to drop the money on an intake but after looking at all the kit includes, hearing, and feeling what the intake did for my car I have to say I'd make the purchase again. The install was... slightly clumsy I guess you could say. The instructions were pretty good, but there are a lot of things to put together so that was time intensive, though nothing anyone can't handle. However, once it's all together it looks great! The only two issues I had were with the heat shield's fit into the old airbox's location and the weather stripping that covers the edges. The heat shield should have fit fine, as there is enough room, but for some reason the kit makes it want to fit further right and back towards the driver. It fits, but it's tight. The weather stripping needs to be cut to length and is a pain to fit and keep on when you are installing the whole assembly (of course adhesive can fix the latter issue). Otherwise it's been awesome. The new MAF housing is a nice unit and certainly seems to be helping this thing make power. It should really shine when tuning becomes available! The heat shield DOES seal to the hood, which is a nice touch. Would be nice if Steeda would offer the aluminum tube piece they considered including to replace the stock wrinkle tube leading to the throttle body from the MAF housing as an extra at least. More of an aesthetic choice (and possibly for a bit more power once we get tuning? Who knows.). If I could give this 4 1/2 stars I would, but since I can't it gets 4. If the fit had been better, along with another issue or two fixed it would have been 5 stars no problem!"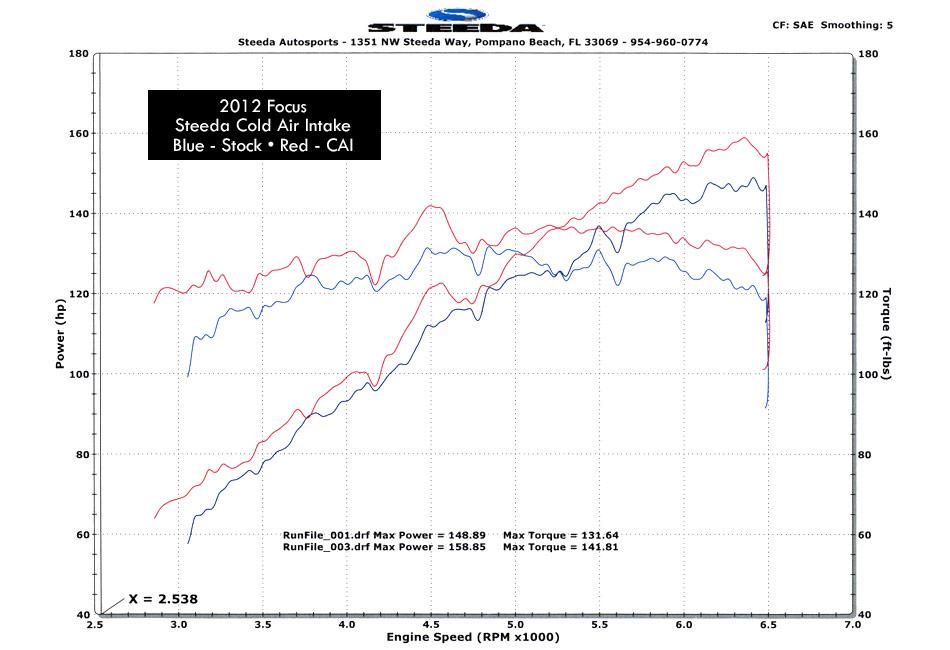 Steeda Focus Cold Air Intake
Sale price
€245,00
Regular price
Choose options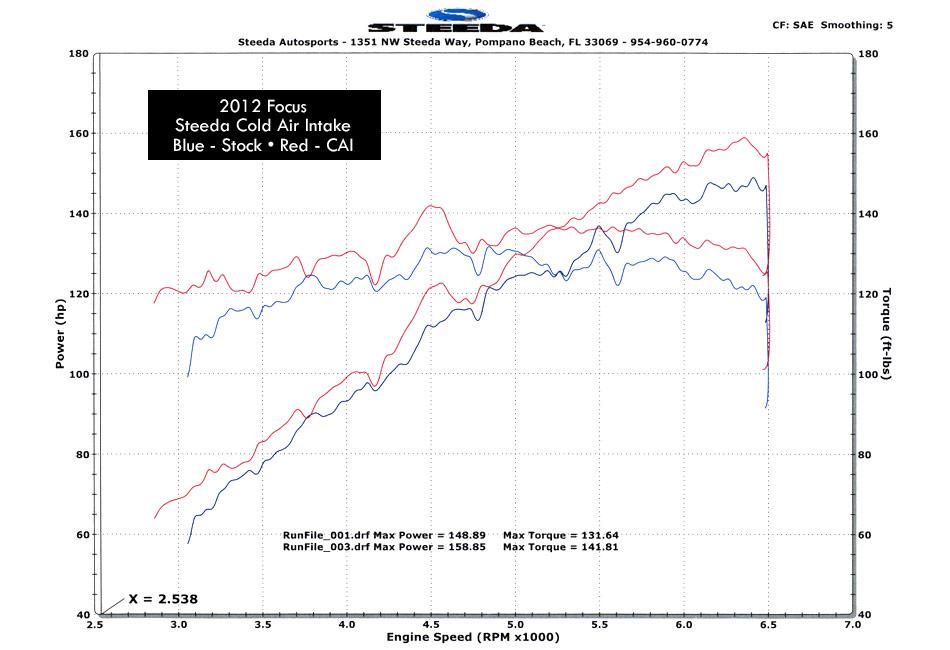 Sale price
€245,00
Regular price
(/)

View details