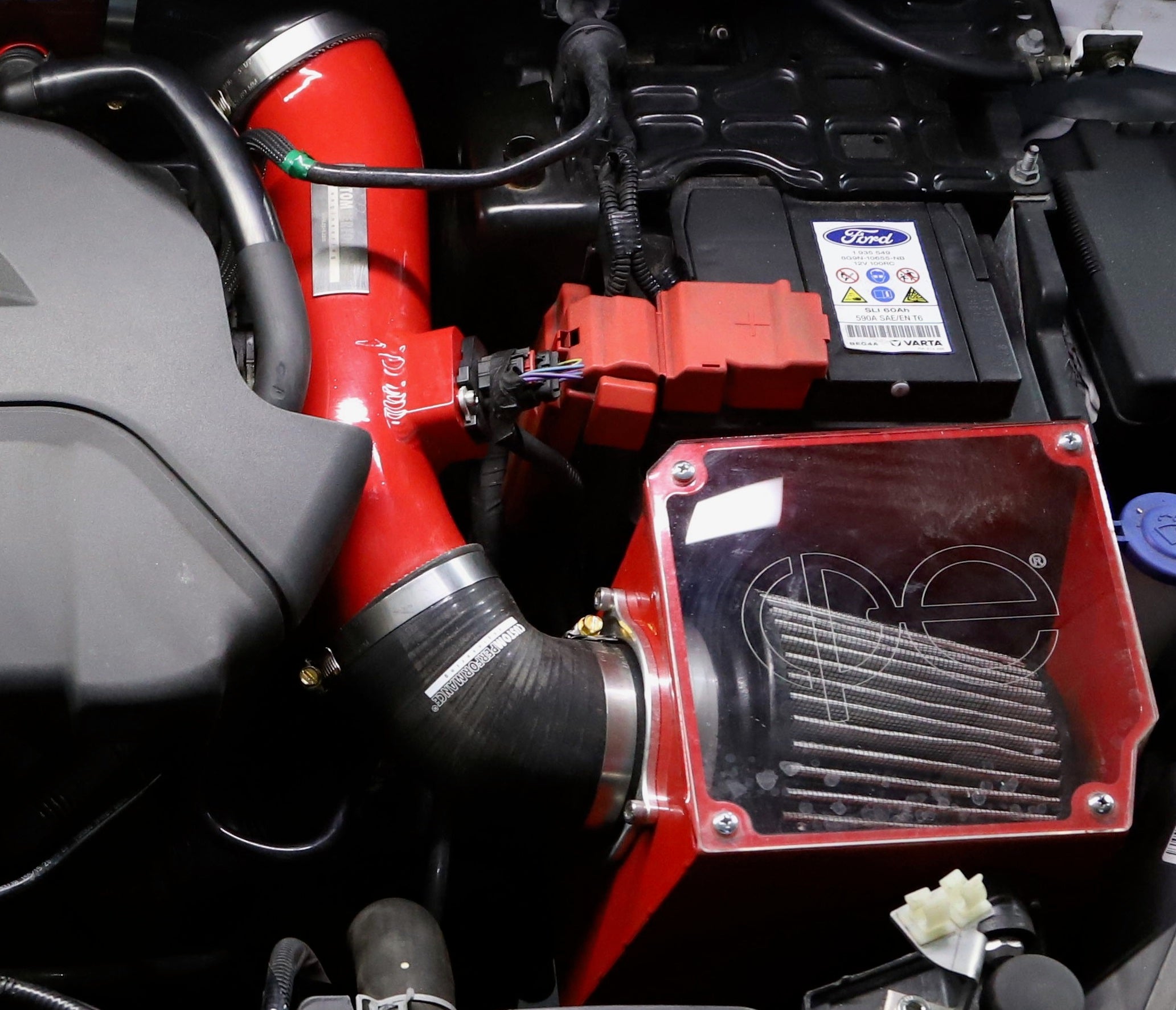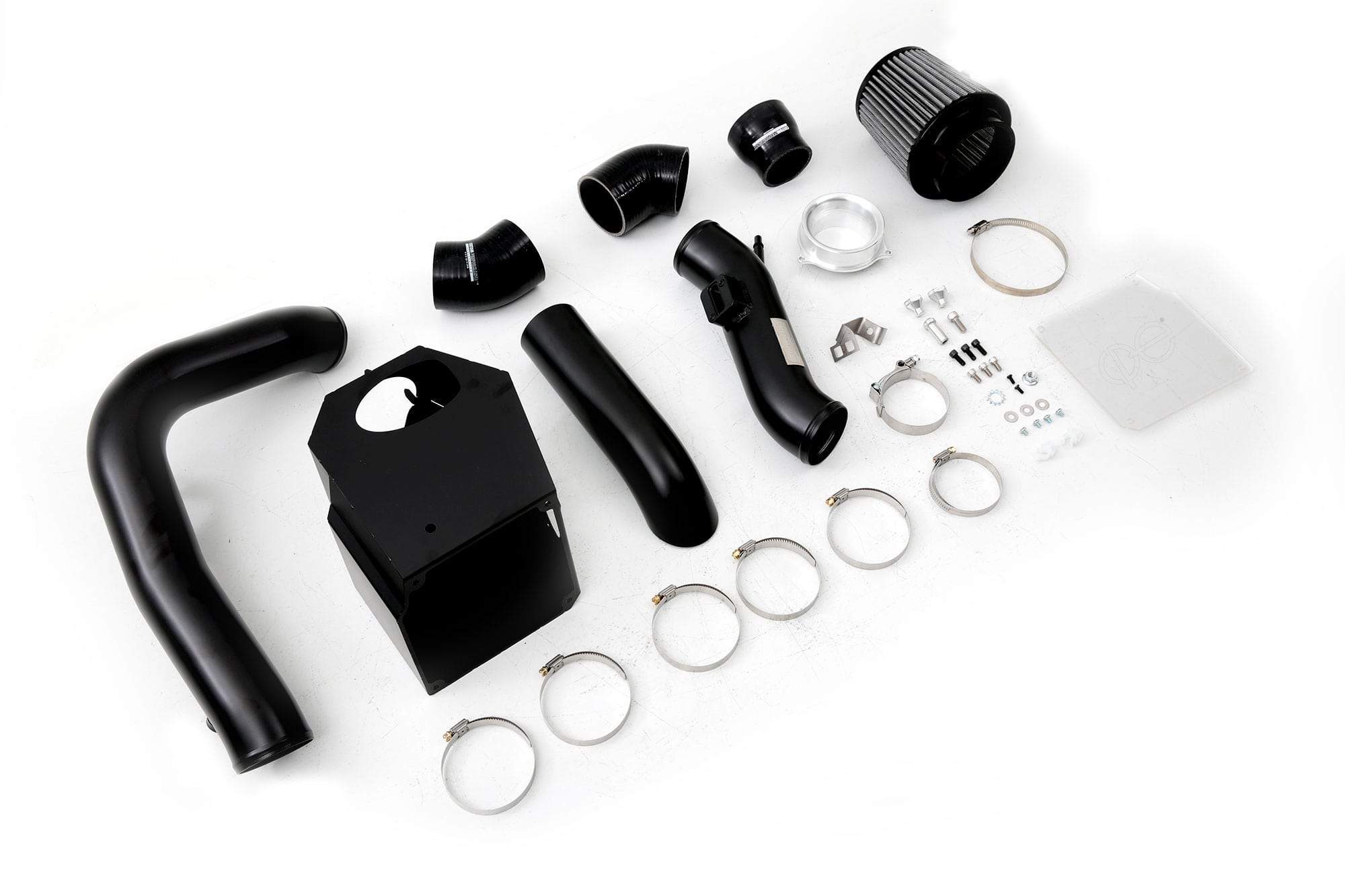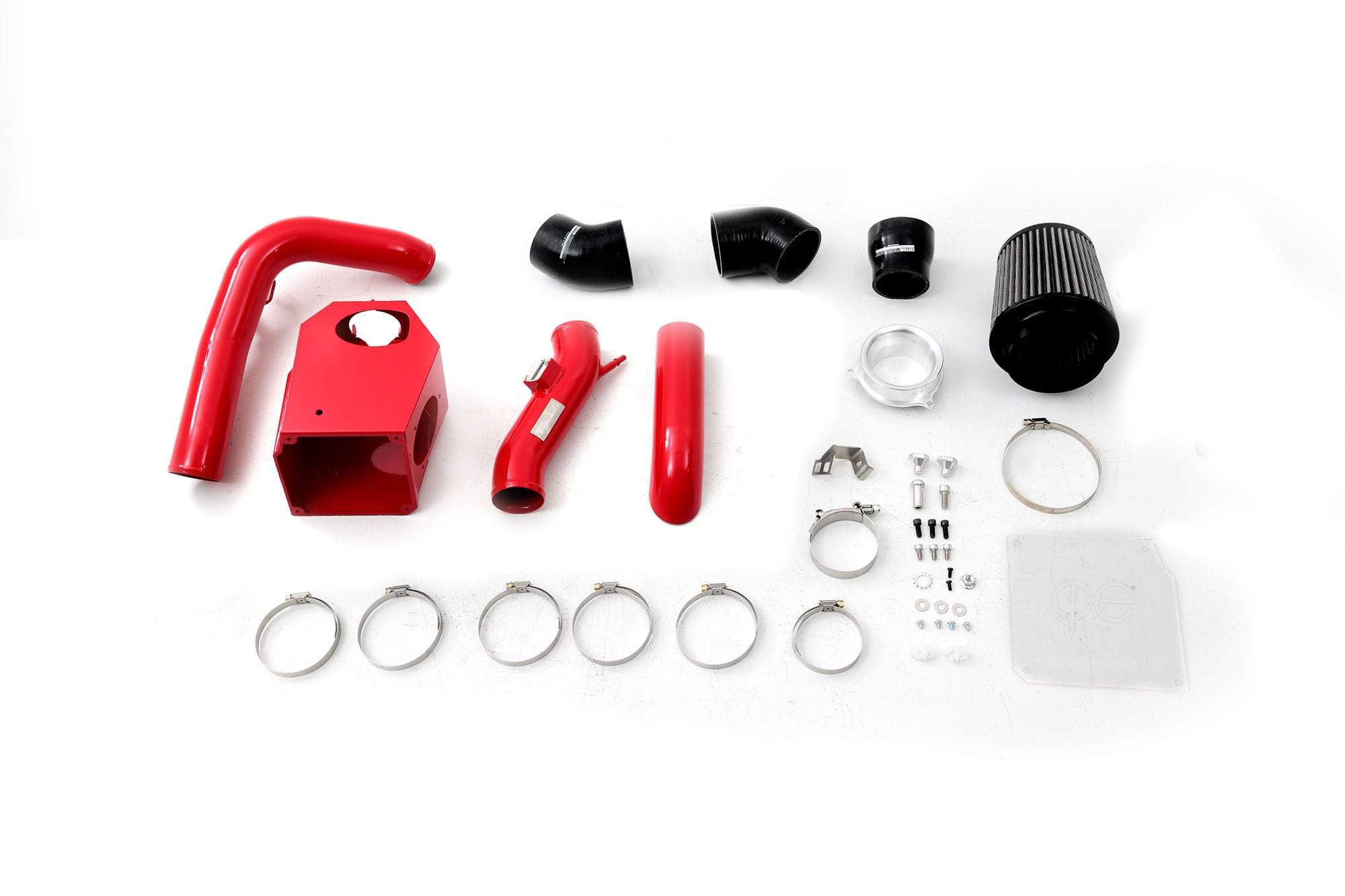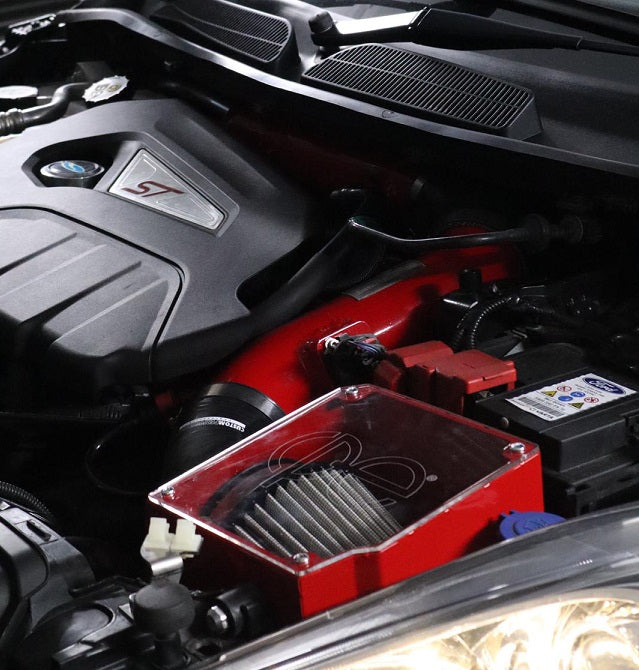 CP-E Fiesta Mk7 ST 180 Ram Air Intake
Part Number: FDAD00003B
Sale price
€549,00
Regular price
(/)
A high performance air filter and intake system for your Ford Fiesta ST mk7 1.6 Ecoboost? Want something that performs, looks and sounds great? Then cp-e have the answer with their ram air intake system. Coming in Race Red or satin black it offers a sealed airbox, 4" filter cone and high performance!

The Fiesta ST is a well-rounded car in just about every aspect, and the intake system is too. The stock intake system is designed well, and the community sees that. Still cp-e felt that they could take the good & the bad from the stock system, and make it even better. After a long engineering process, cp-e is proud to release the Ford Fiesta ST Ram Air Box Intake.

The cp-e system brings a new look to your engine bay and if you want a colour coded or high contrast look then race red finish is on offer as well as satin black.

Stand out from the crowd with your ST and do it while enhancing performance too!

Product Features:

Laser Cut Airbox
CNC formed AirBox
Airbox made from Stainless Steel (Great Thermal Insulator)
Full 3" Mandrel Bent Aluminium Tube
Billet aluminium CNC machined Bellmouth
Clear plexi-glass window (ships with orange peel-off protective coating)
Widemouth Air Filter in Dflow or SynOil
Laser cut Brackets and Bungs in OEM locations
Available in Satin Black or Race Red
Ram Air snorkel for additional airflow.
Abrasion resistant & laser cut Plexiglass for easy filter maintenance/viewing
CNC lathed feet on box for mounting
Laser cut and CNC bent bracket provided to relocate the hood prop mounting
Lifetime Warranty

ATTENTION UK/EU Customers: if your car uses the mass air sensor you will need a tune that accounts for the added air volume. USDM cars have a mass air sensor in them however they only use it for intake air temperature measurements so there is no tune required for USDM cars.

PRODUCT DESCRIPTION:
Available powder coated in Satin Black, Ford Race Red the Intake Ram Air Box Fiesta ST Intake offers the most well thought out solution to getting air to your turbo yet. The Intake comes with a full 3.00" mandrel bent tube. Welded onto the tube are a CNC-lathed port for the PCV system and a CNC laser cut and former bracket. In addition there is also a mass air sensor adaptor welded to the tube that allows you to bolt the stock mass air sensor in place. This adaptor is CNC milled from billet aluminium and contoured to fit the tube perfectly.

The intake tube then attaches to the air box through a 5-ply silicone elbow and a CNC-Milled aluminium bellmouth. This velocity stack bellmouth smoothly compresses the air from 4.00" to 3.00" providing a minimal amount of energy loss which translates to a higher air speed through the tube. The included 4.00" air filter is specially designed by cp-e to give the most free flowing air flow possible.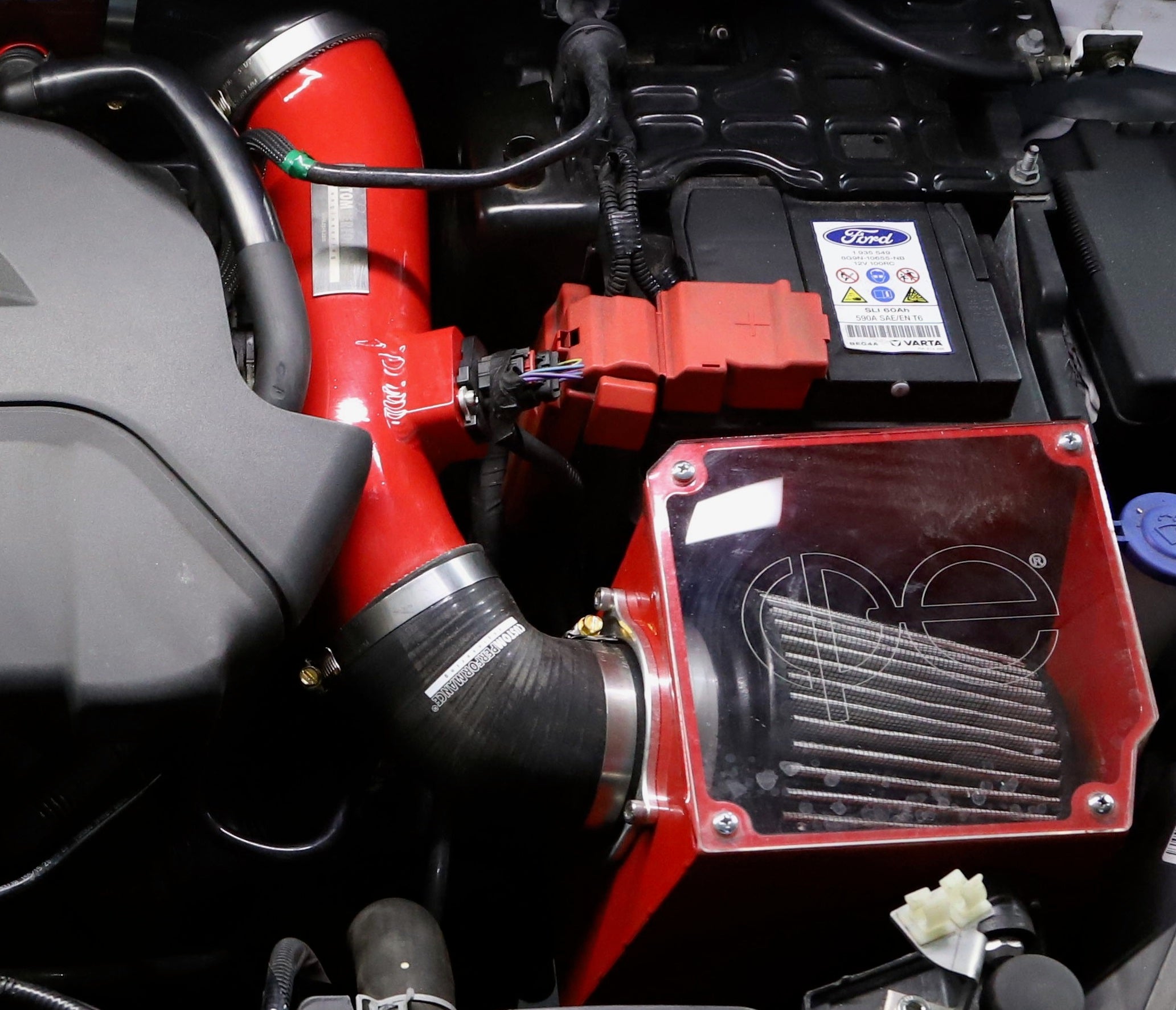 CP-E Fiesta Mk7 ST 180 Ram Air Intake
Sale price
€549,00
Regular price
Choose options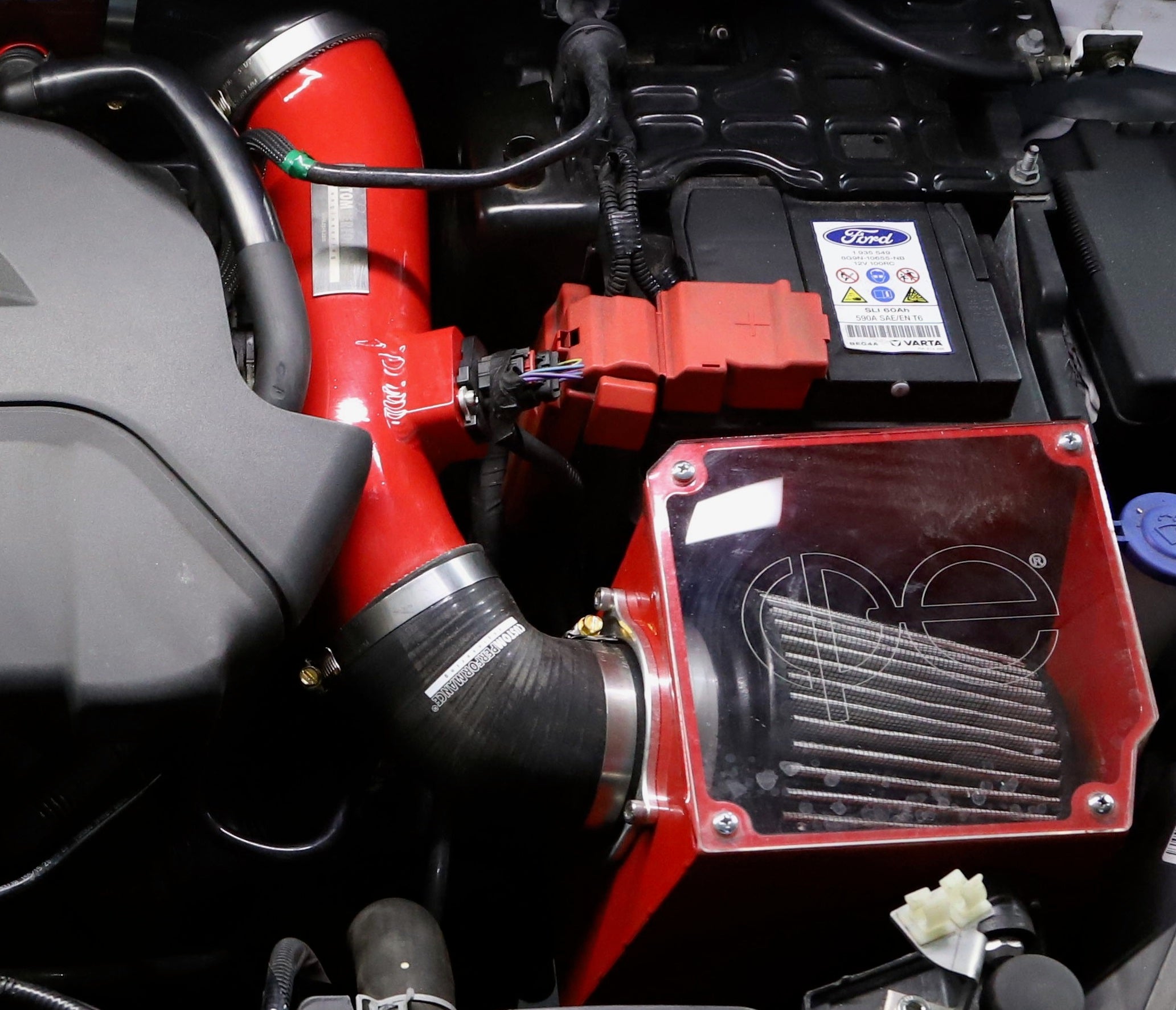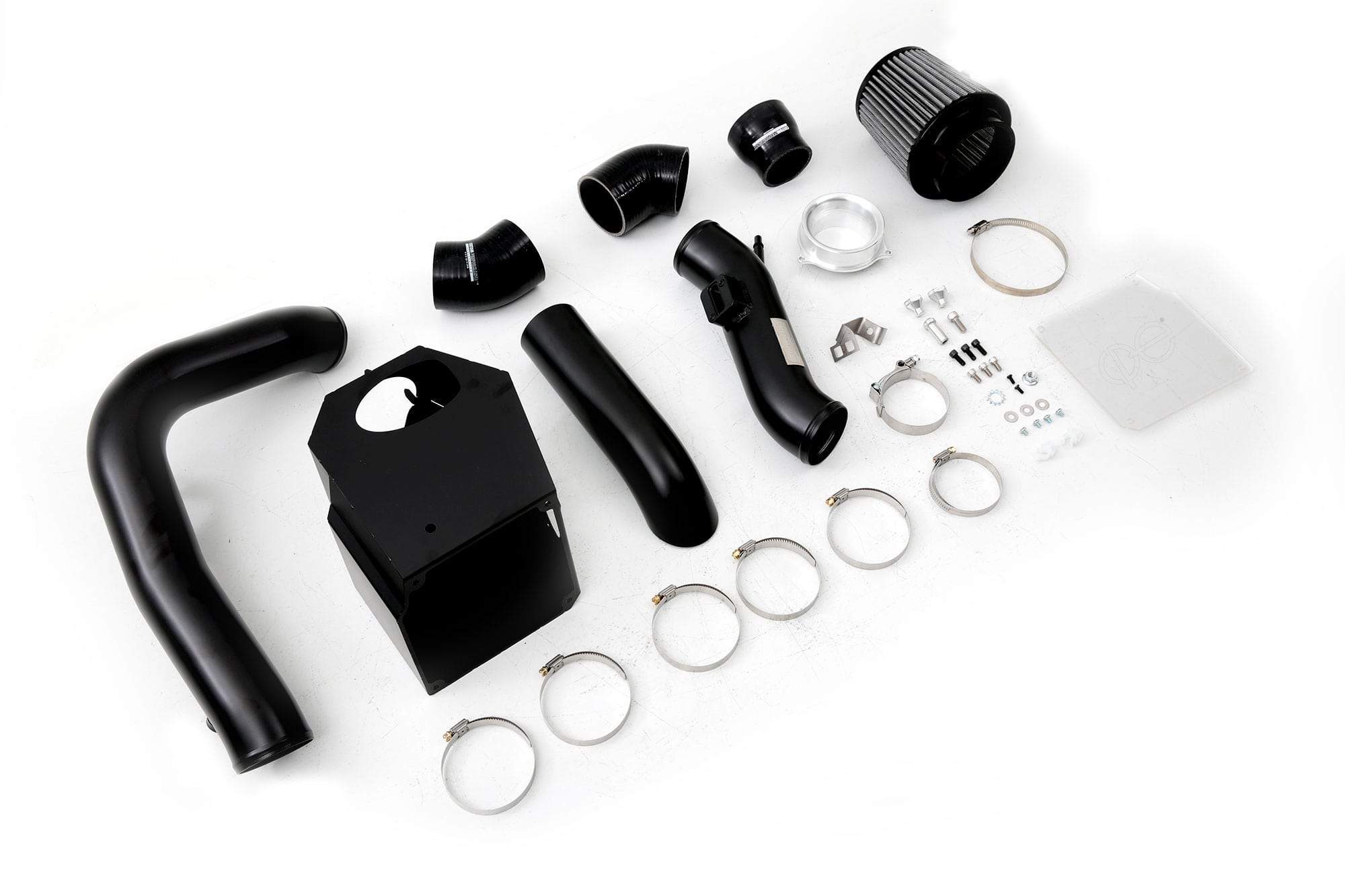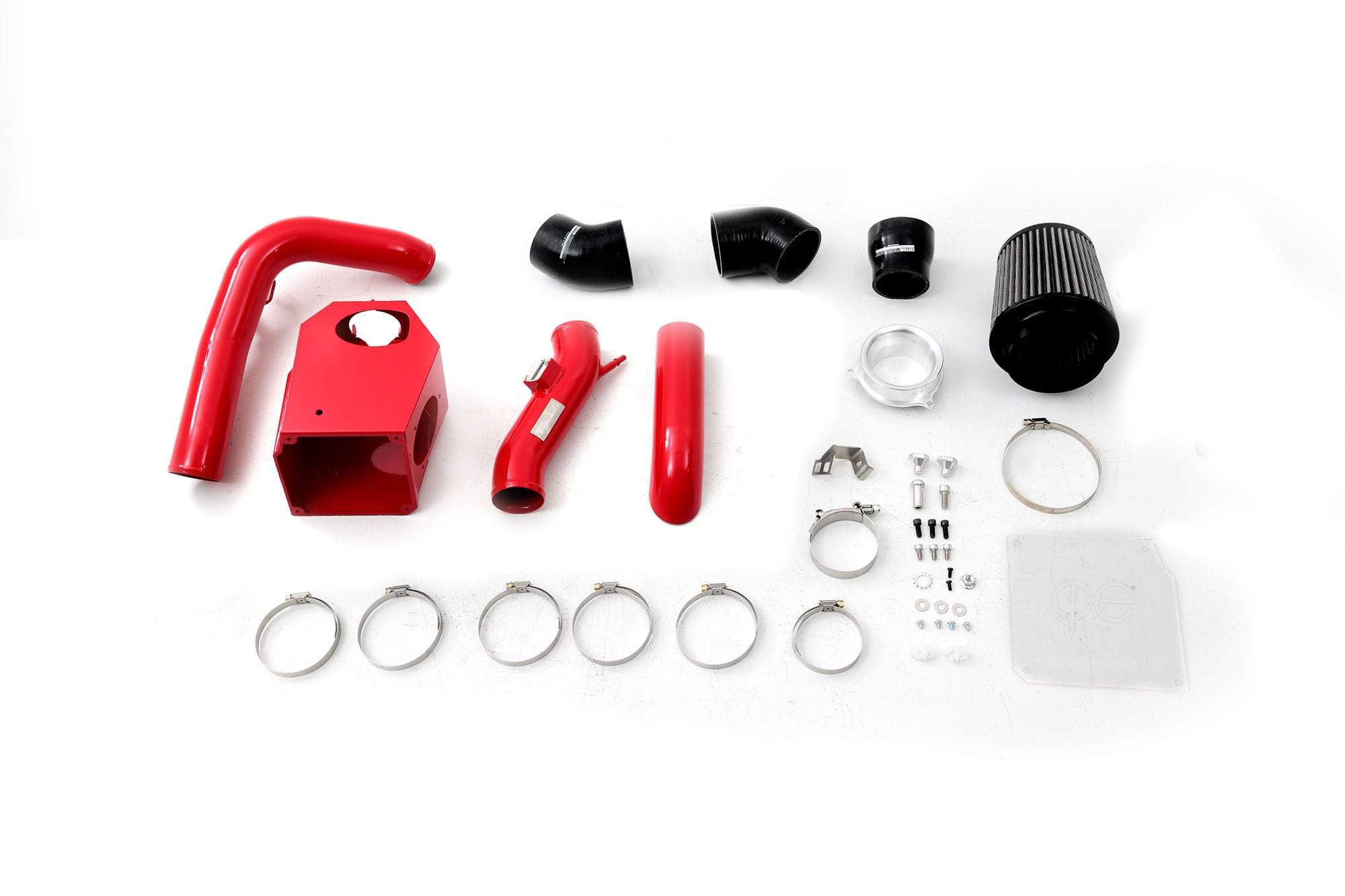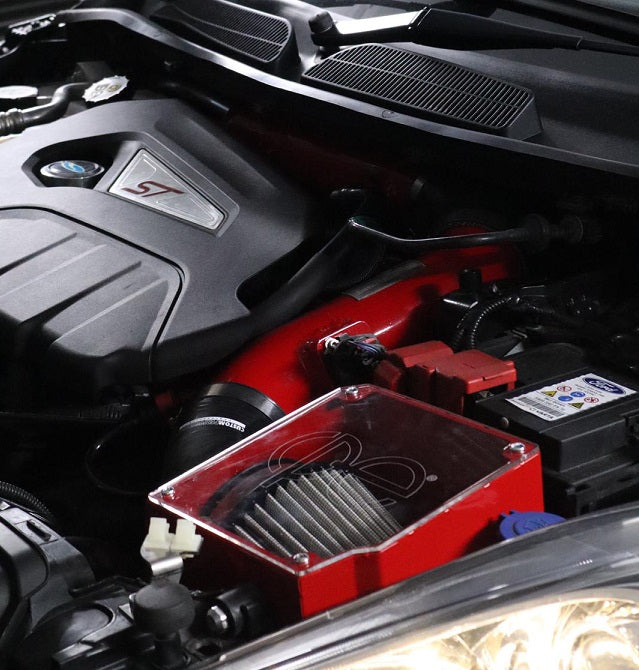 Sale price
€549,00
Regular price
(/)

View details