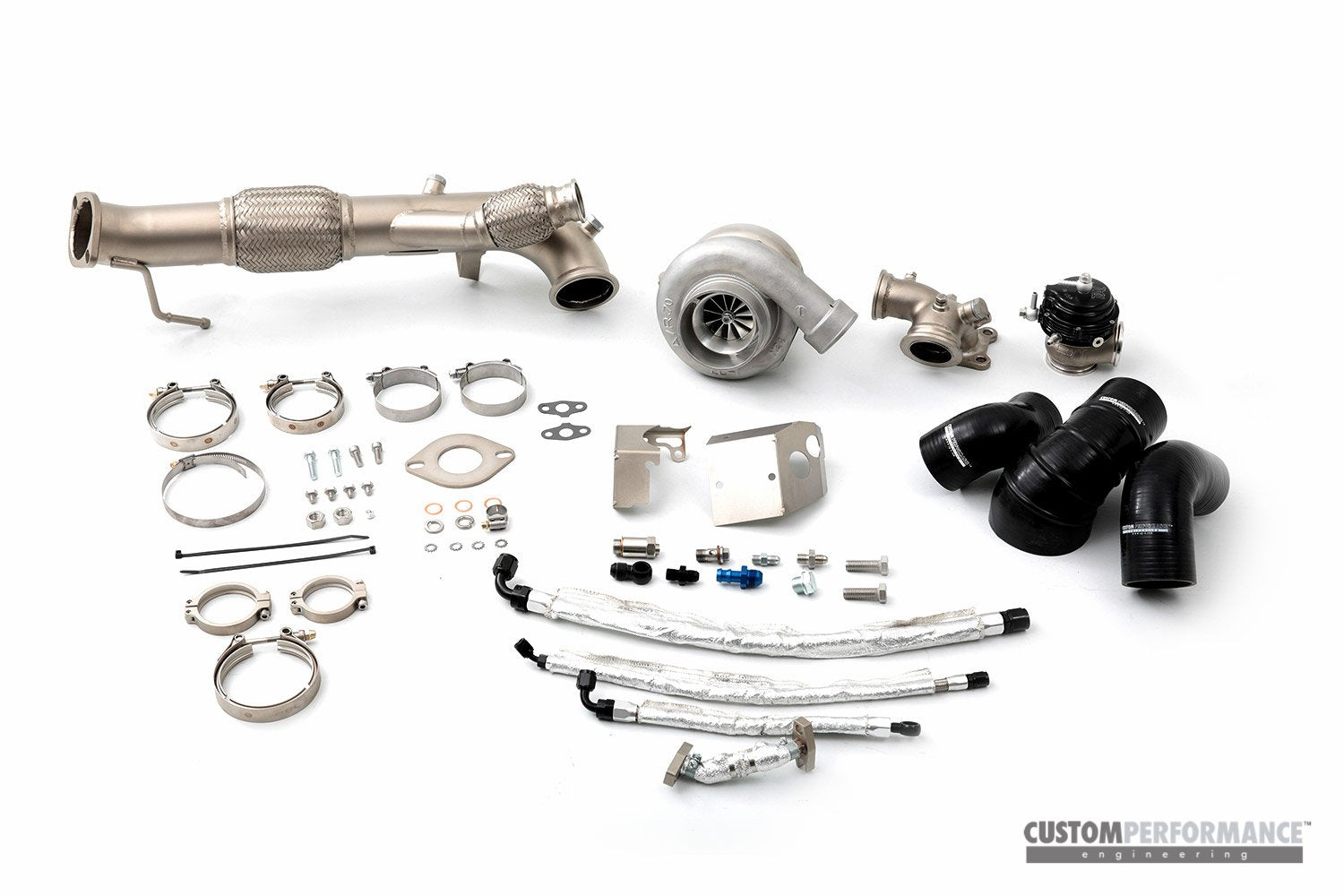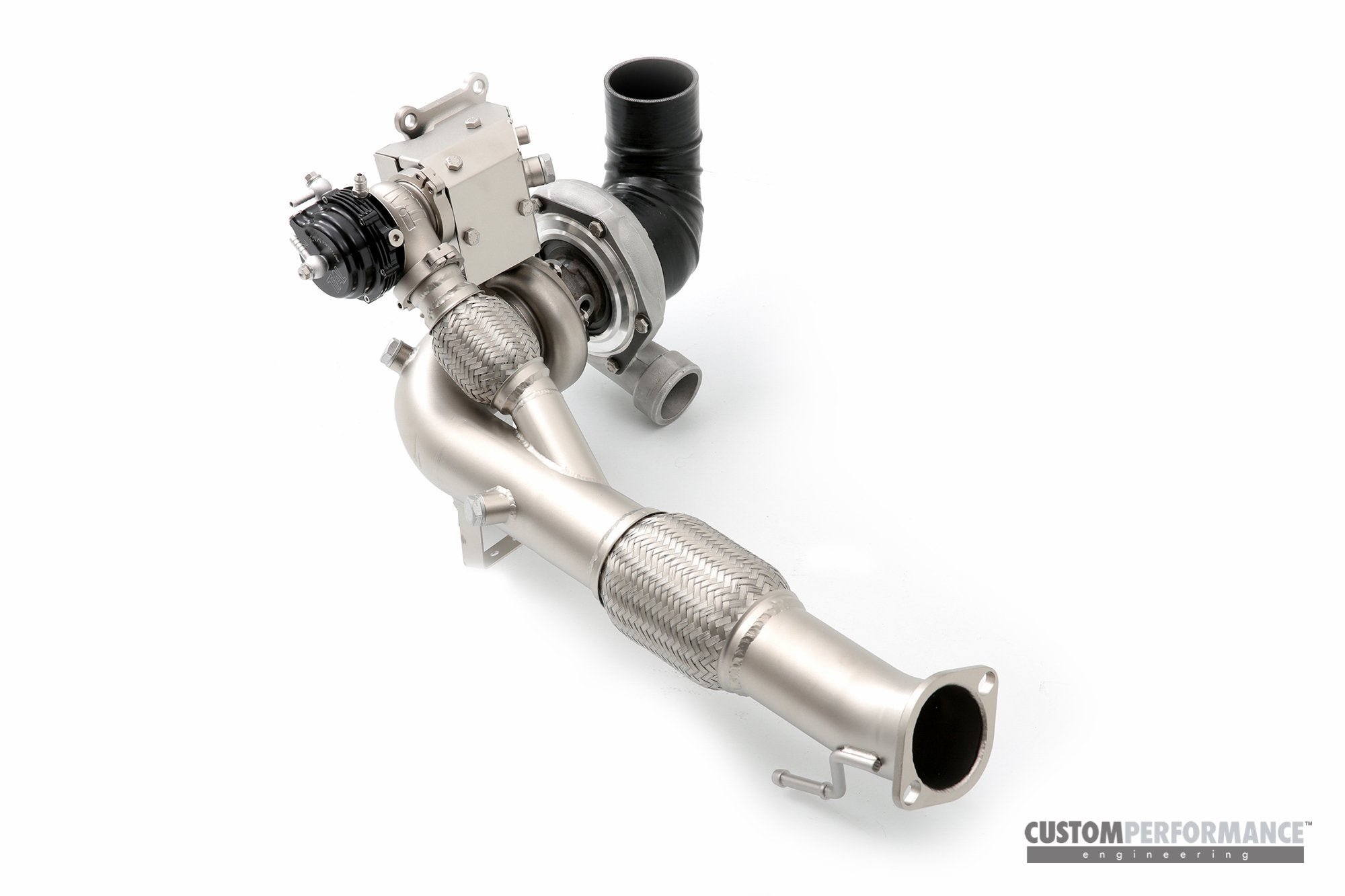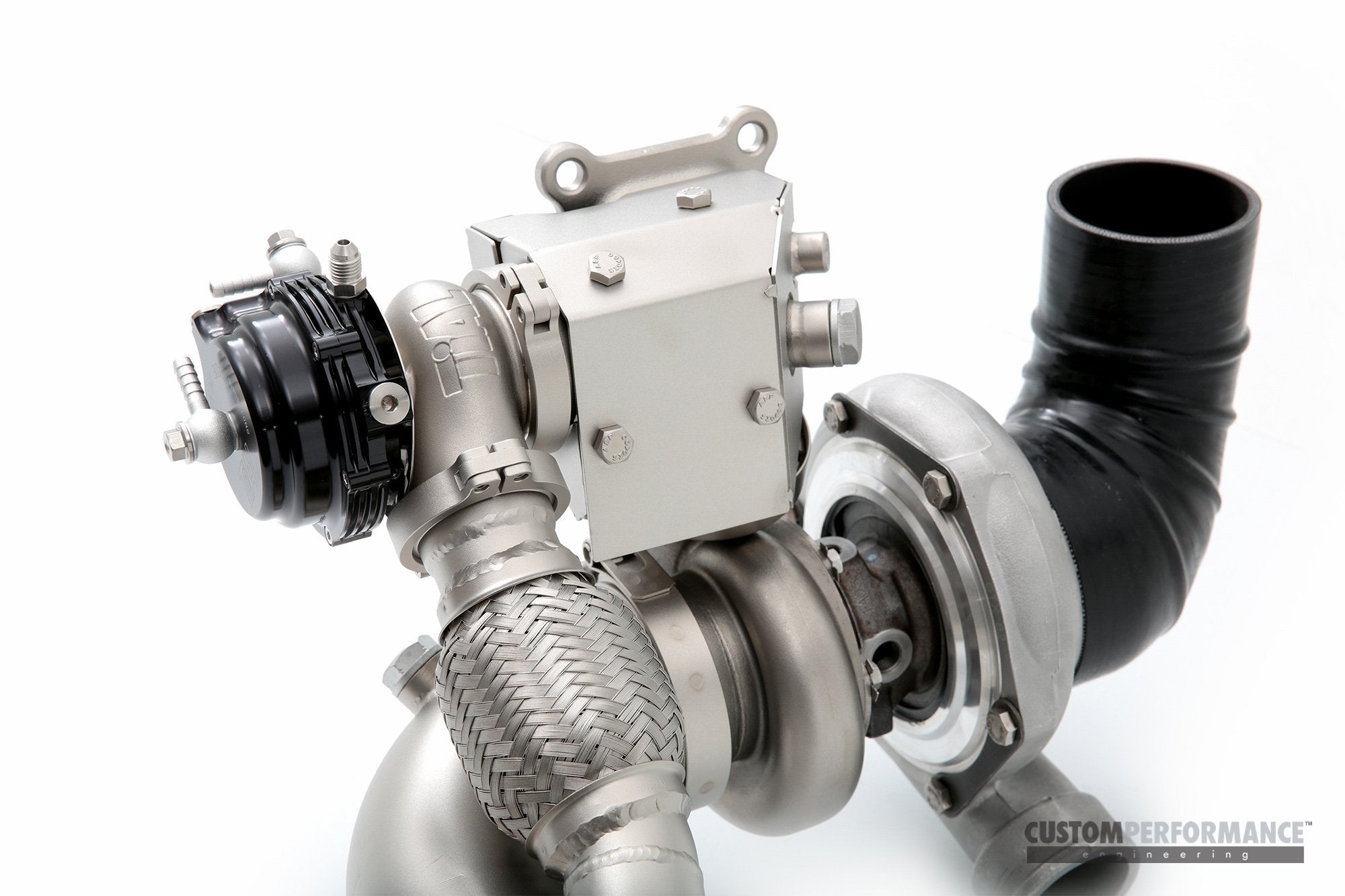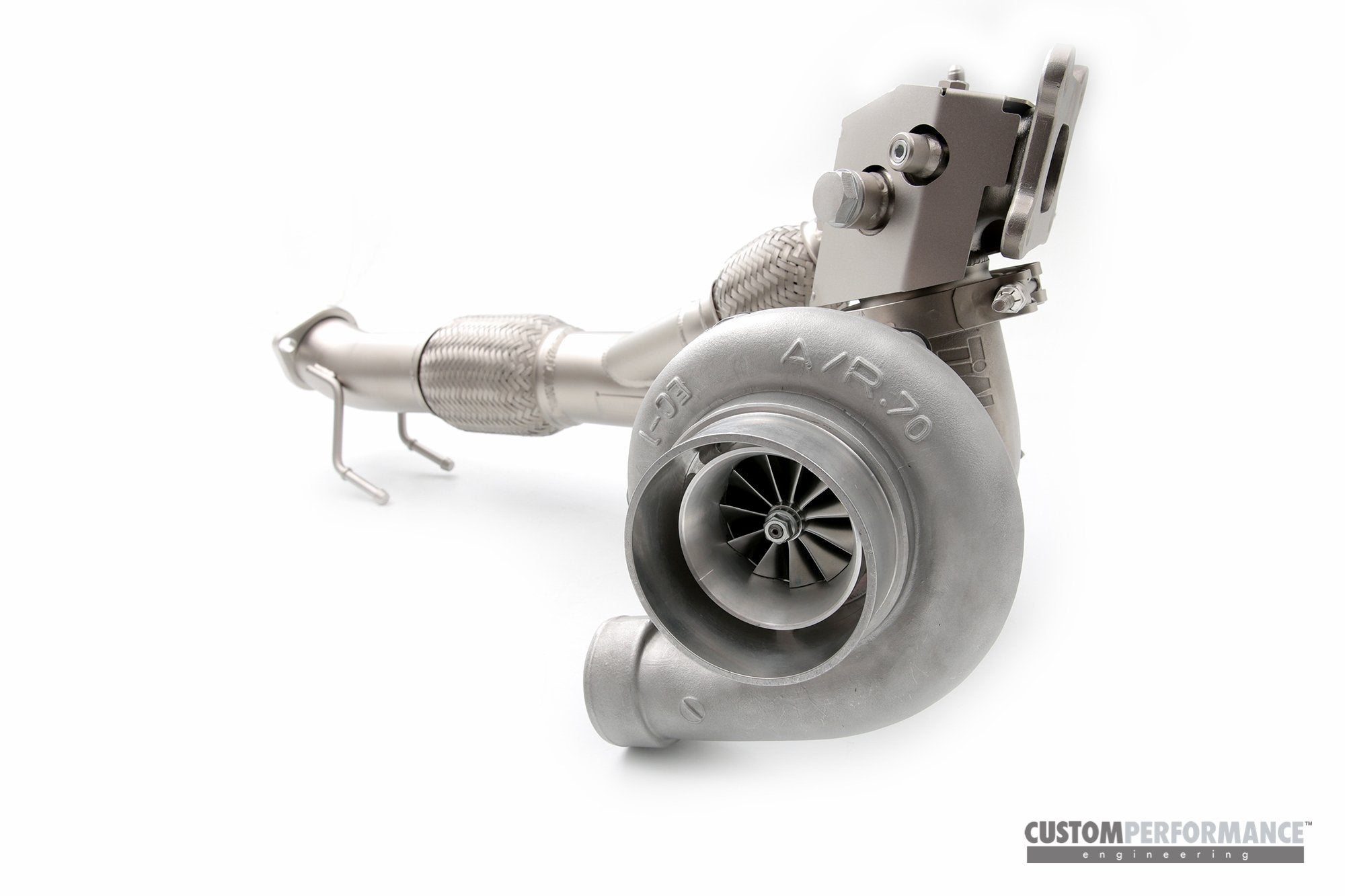 CP-E Atmosphere Ford Focus ST 250 Turbo Kit
Part Number: CPE_ATMOS_FOCST
Sale price
€3.333,00
Regular price
(/)
Focus ST Bare Bones Turbo Kit Want to use your own turbo? Why not use our Focus ST Bare Bones Turbo Kit as a base for the build? Now you can get the base components of our awesome Atmosphere™ kit but WITHOUT the Tial Turbo and Tial Wastegate Here at cp-e™ we know that you don't want to go faster, but instead you need t

Focus ST Bare Bones Turbo Kit

Want to use your own turbo? Why not use our Focus ST Bare Bones Turbo Kit as a base for the build? Now you can get the base components of our awesome Atmosphere™ kit but WITHOUT the Tial Turbo and Tial Wastegate

Here at cp-e™ we know that you don't want to go faster, but instead you need to go faster. That need is why countless hours in R&D have been spent to develop the Mustang EcoBoost Big Turbo featuring a Precision Turbo.

Introducing, Atmosphere™, the new Focus ST Turbo kit by cp-e™. This is ultimate big turbo upgrade for your Mustang EcoBoost. Our kit includes everything you need to start your own home brew big turbo build.

Focus ST Exhaust Manifold

This kit comes with an exhaust manifold specifically designed with Tial flanges. We mill these to fit Tial VBand Turbine Housings from GT28-GT35, and Tial MVR External Wastegates. Additionally, it comes in cast 304 stainless steel. All the while it is designed to allow for the most efficient exhaust flow possible from the engine to the end of the downpipe. Protecting the manifold is a laser cut and CNC bent heatshield that fully encompasses the manifold. This heatshielding holds the heat in the manifold to keep the engine bay temperatures down, and eliminate the need for wrapping the manifold. cp-e™ even provides an extra O2 bung and EGT bung on the manifold if you need something to plug sensors into. Certainly, even those bases were covered.

Focus ST Bare Bones Turbo Kit Parts

A common setup for the turbo bypass is to use a screamer pipe, which dumps the exhaust to the atmosphere immediately after the exhaust manifold. This practice is careless at best, so cp-e™ has taken the extra time and effort to divert the exhaust correctly. The cp-e™ DownScream diverts gases straight into the exhaust pipes to be expelled out of the rear of the car. Having this setup keeps your high boost events quietly intense, rather than noisy and agonizing. cp-e™ has designed this downpipe to keep your system within a legitimate decibel range.

One of the shining pieces to this kit is by far the cp-e™ Focus ST Big Turbo Downpipe. Available in a rerouted (ReRoute) Made with 3.00" 304 stainless steel, this downpipe eliminates the stock catalytic converter to allow for smooth exhaust flow and transition. Not only is this downpipe designed to give a free flowing exhaust from your turbo, but it is also designed to attach to the Tial MVR External Wastegate. The wastegate actuates at high pressure and causes the system to divert the engine exhaust away from the turbo.

No turbo kit is complete without the proper coolant and oil lines. cp-e™ does it right once again by also supplying you with steel braided –AN lines. These work for coolant and oil routing. Additionally, they will fit right in with your new setup. We even give you a CNC lathed –AN adapter for the oil feeder hose to allow you to attach to your Focus ST with no worries.

Focus ST Turbo Kit FEATURES

cp-e™ Focus ST Cast Turbo Manifold
Focus ST DownScream™ Downpipe
Turbo Inlet Silicone to Fit 3.00" Intakes
cp-e™ Turbo Outlet Silicone to mate to 2.50" Charge Pipe
Necessary gaskets, screws, clamps, couplers, and fittings

NOTE: This product is special order and we will work with you to select the turbo CP-E advise or that you request. For very high power builds we would recommend engine built to take the power. PRICE LISTED IS JUST AN EXAMPLE. ACTUAL PRICE WILL DEPEND ON SPEC.


This Kit is not held in Stock and is brought in on order.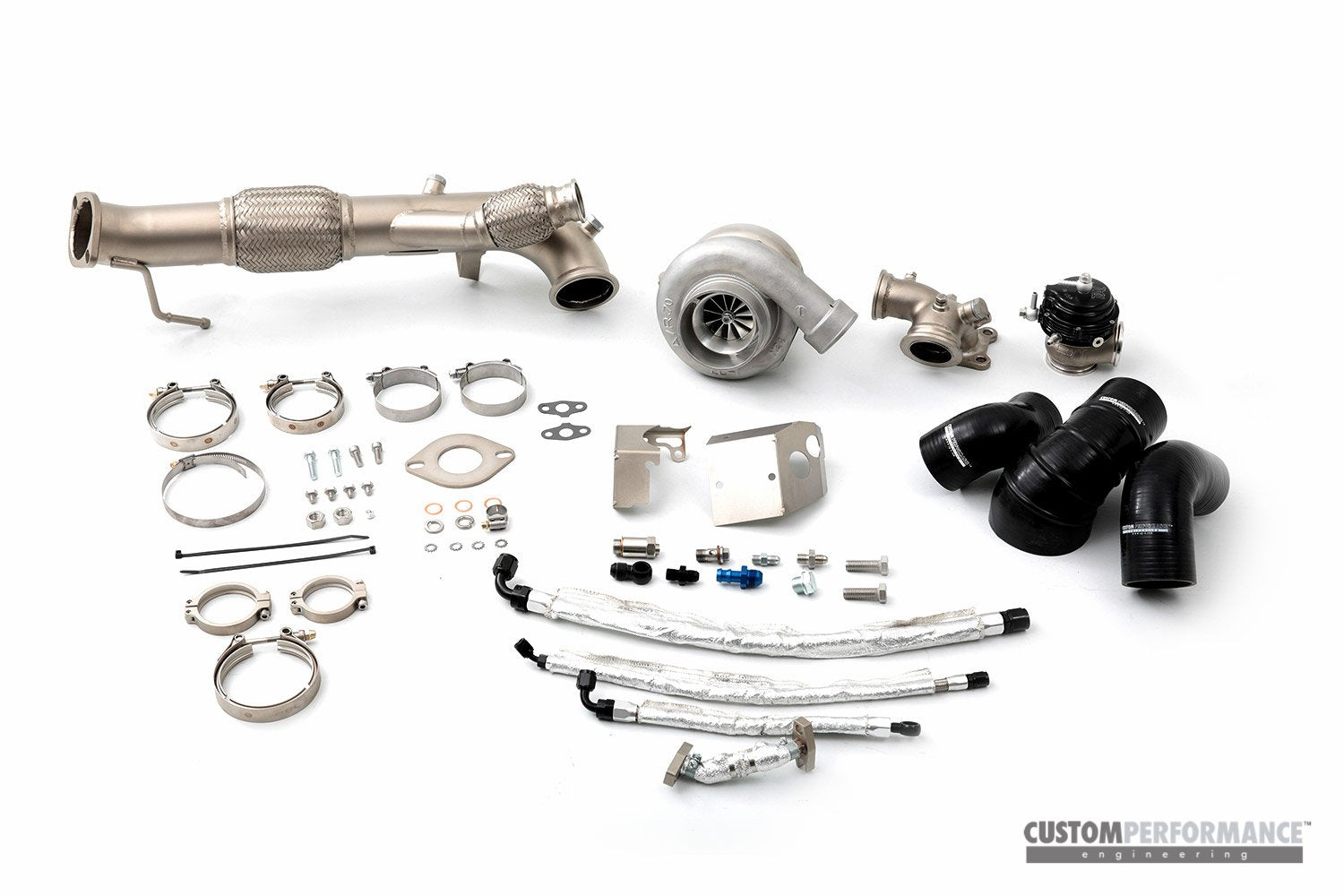 CP-E Atmosphere Ford Focus ST 250 Turbo Kit
Sale price
€3.333,00
Regular price
Choose options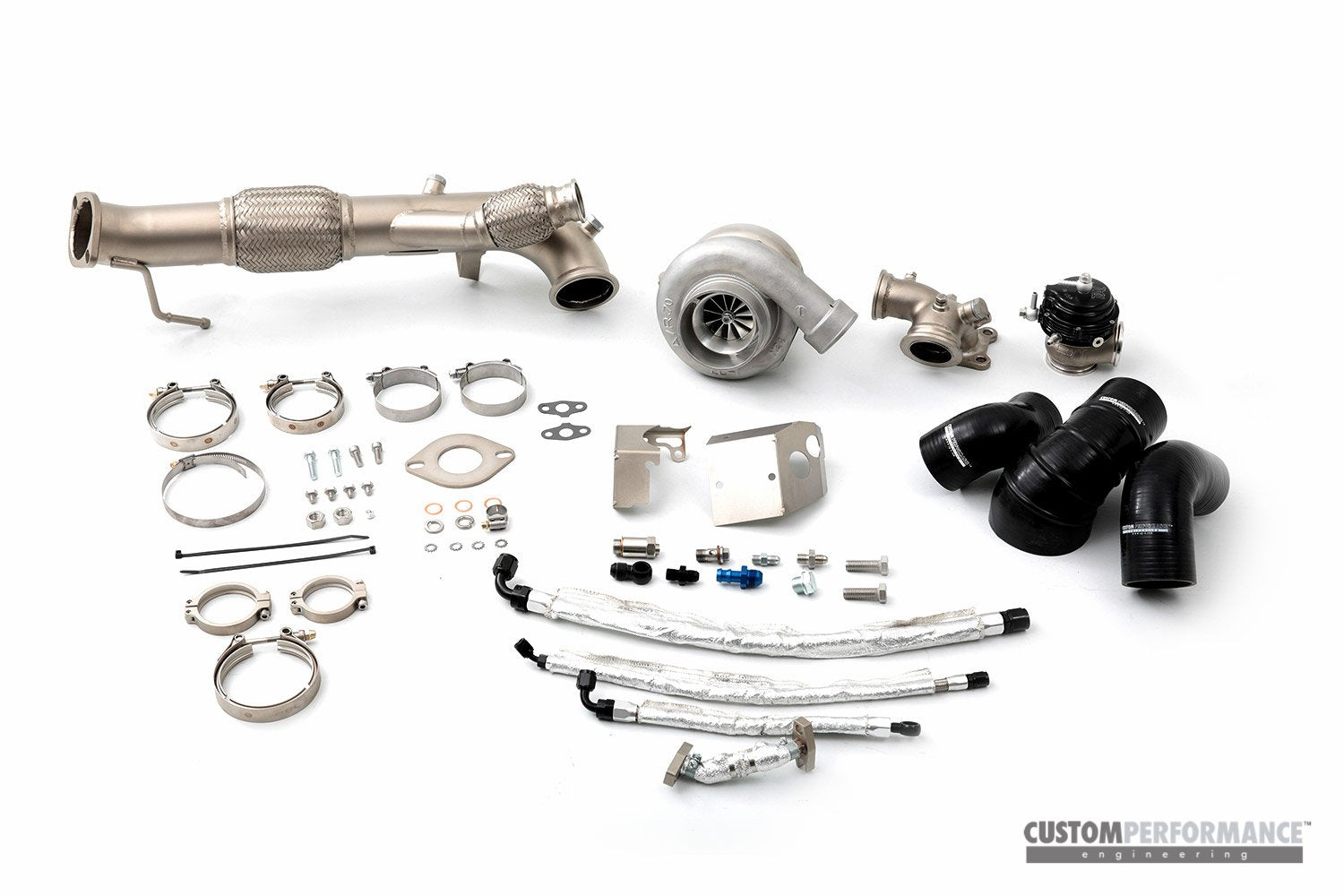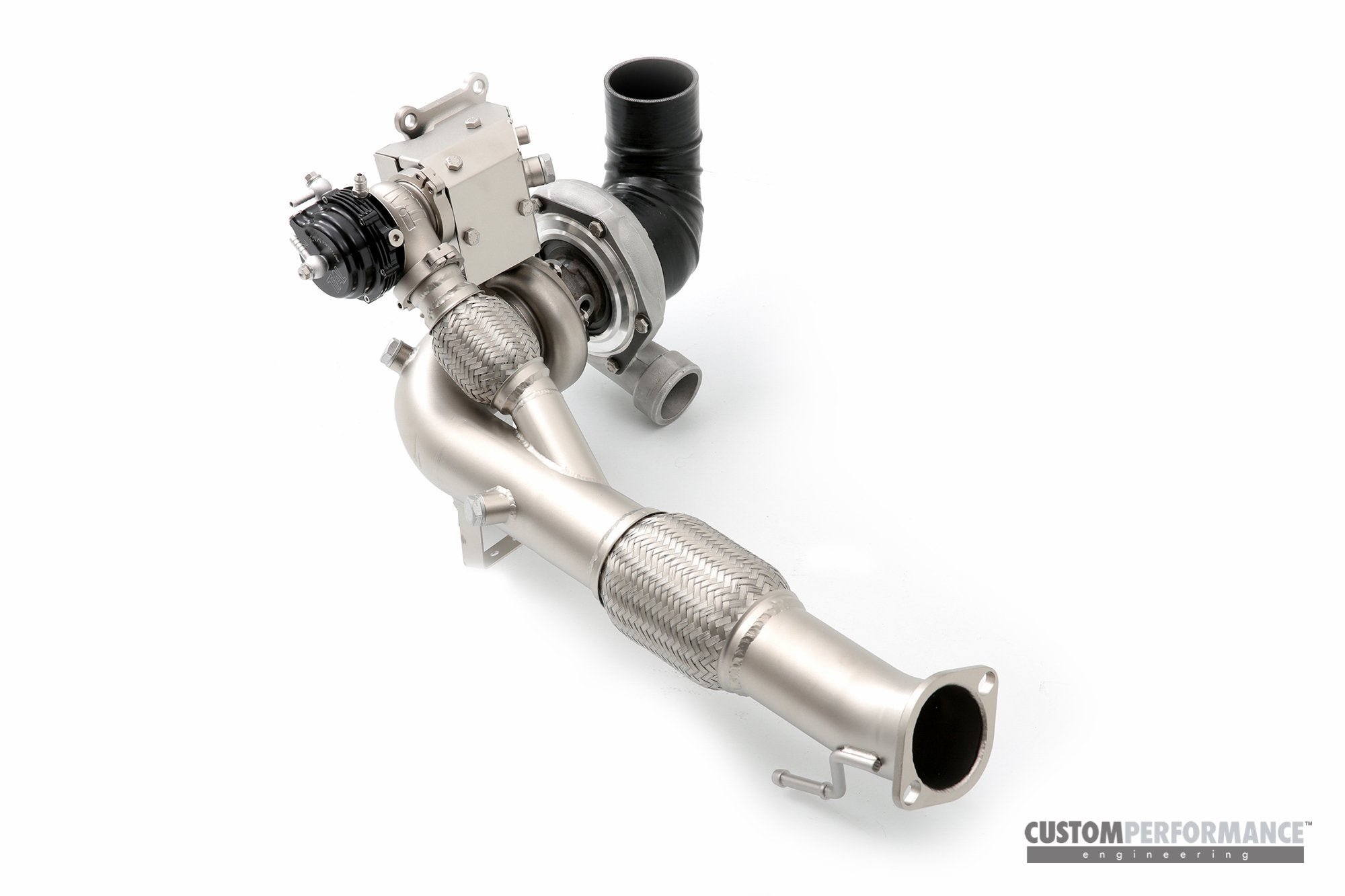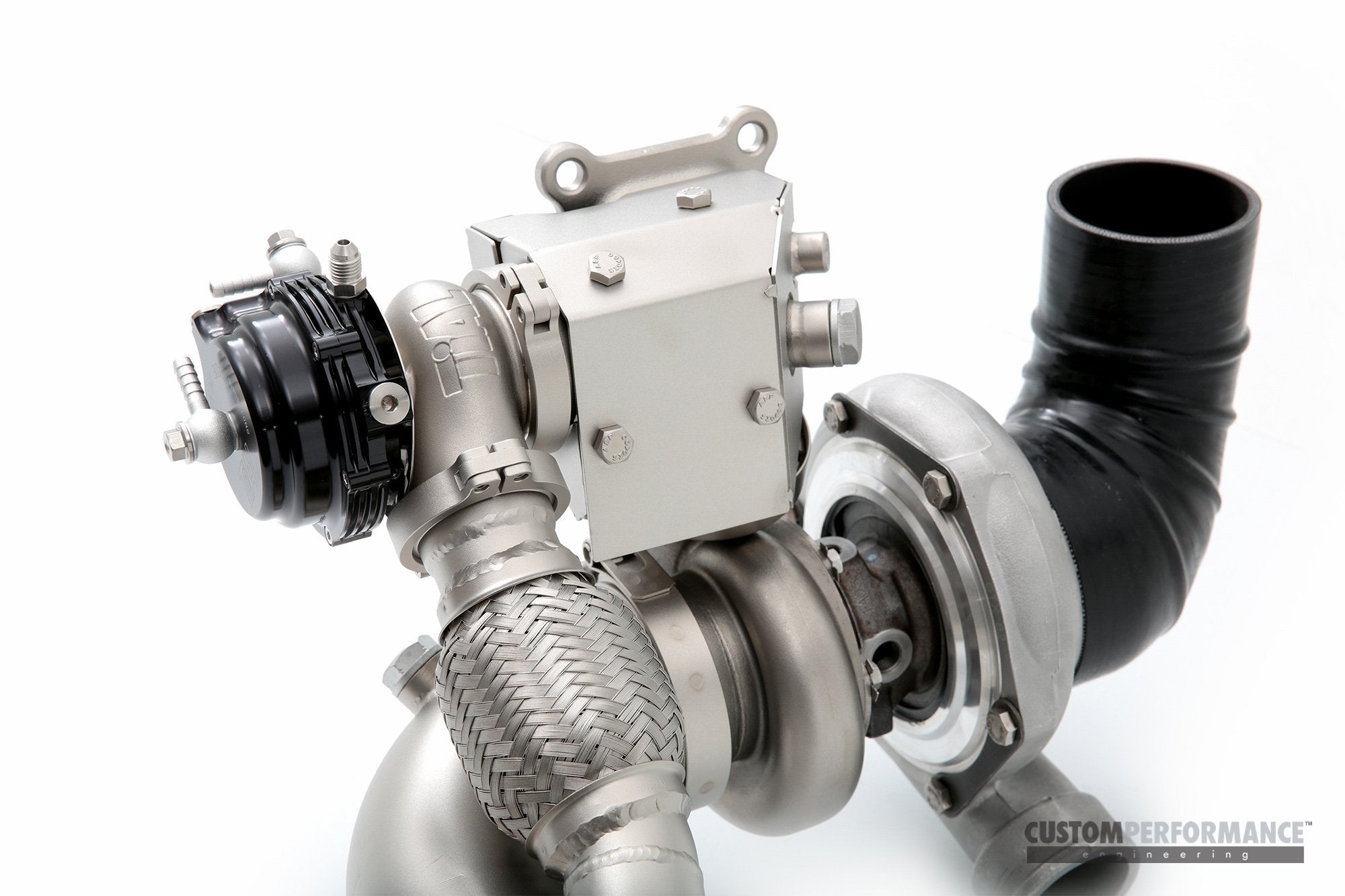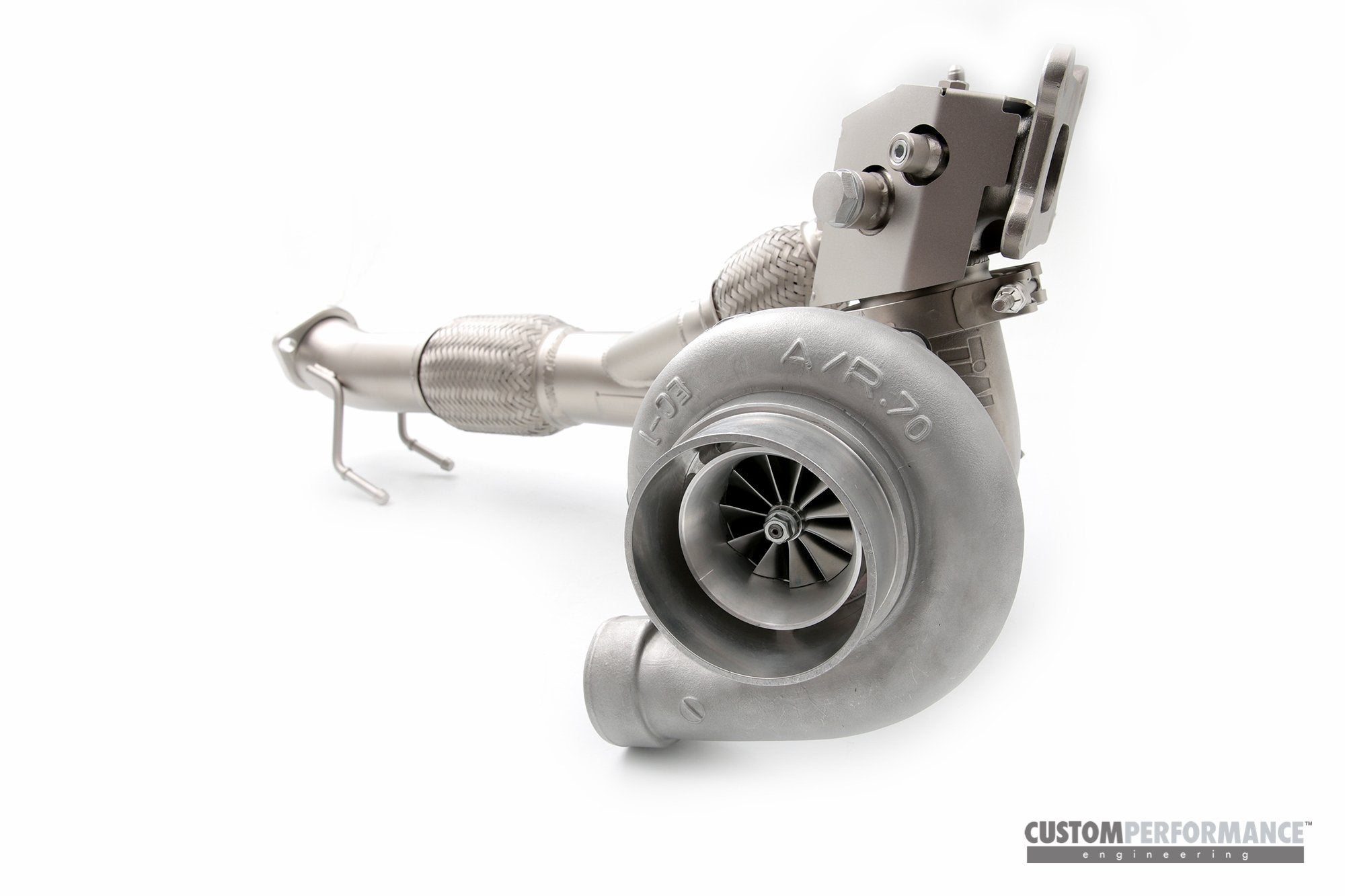 Sale price
€3.333,00
Regular price
(/)

View details