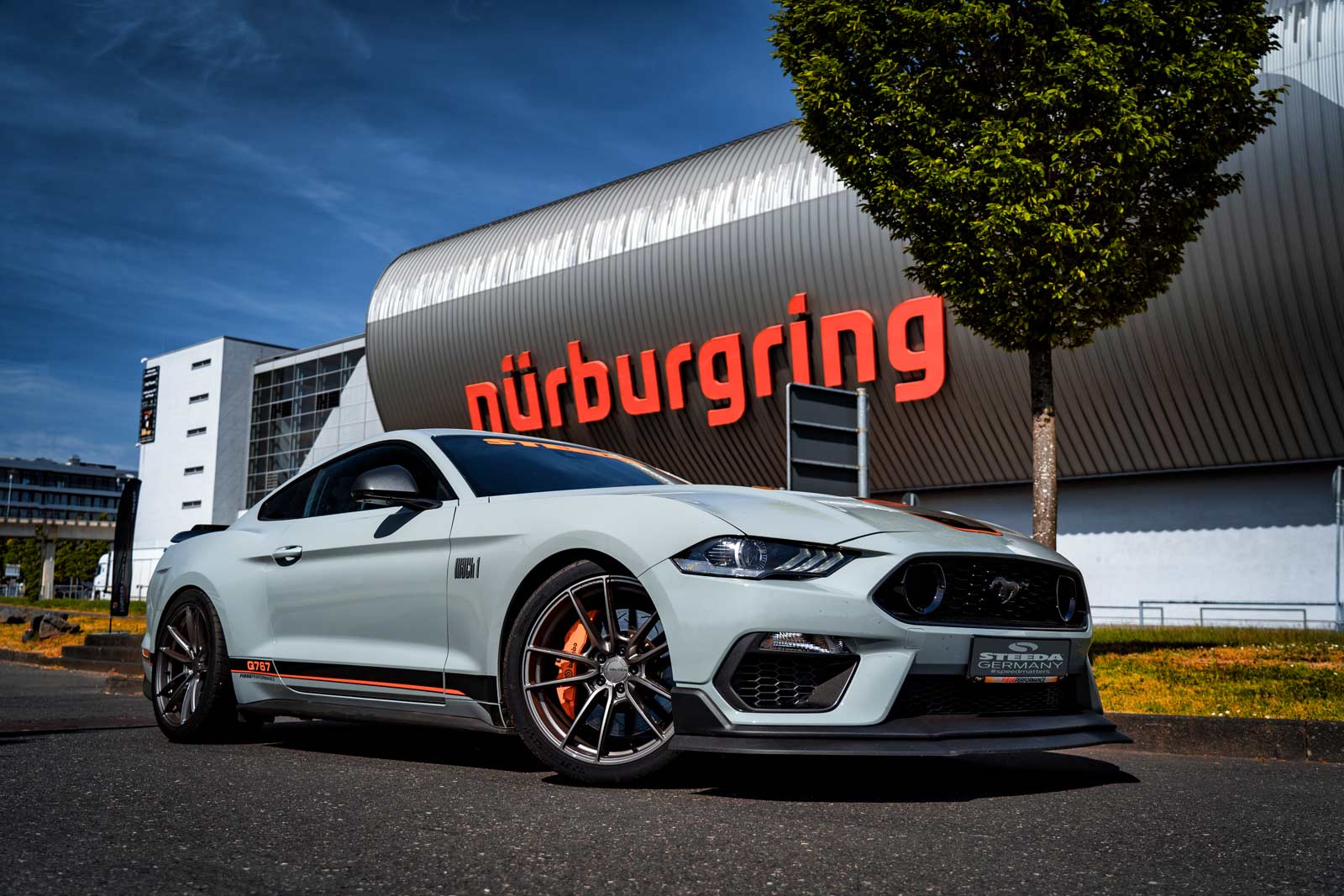 Steeda Event News Update - Germany - GRIP Nurburgring & PS Days Hannover
Join Steeda and the Steeda Germany team from Fiege Performance at some choice upcoming events in Germany. 
1. GRIP Nürburgring Event: SUNDAY 18th June


We will be alongside the team from HP Tuners Europe displaying the Q767 Mach 1 and the Q500 Enforcer, so come along, soak up the Nurburgring vibes, and chat with the team, including Steeda Robbie who just braved the Green Hell for the first time alongside the #WizardofNur Misha Charoudin!
2. The MUSTANG EVENT! - Pullman City Harz. 23/24/25th June
Join Steeda Germany with the Q767 Mach 1, the Q500 Enforcer and much more on this festival of all things Mustang, with the organisers from Mustang6.de, who are hoping to have more than 1000 Mustangs in attendance! Come and join the party!
Find out more HERE: https://mustang-event.de/
3. PS Days Hannover! - 7th, 8th 9th July. Hannover Messe
Go big with the Performance and Style days show at the Hannover Messe over 3 days on the weekend of the 7th July. Steeda will have a stand featuring the historic Steeda Q767 Mach 1 Mustang in Hall 27, alongside the VDAT trade organisation of which we are a member.
From what I have heard this show goes hard, and goes long into the night too!
Learn more on the PS Days Facebook page: https://www.facebook.com/psdays/
Come meet them team and see what you can find out about what Steeda can do for YOU!
We hope we can meet you at one of these great events!