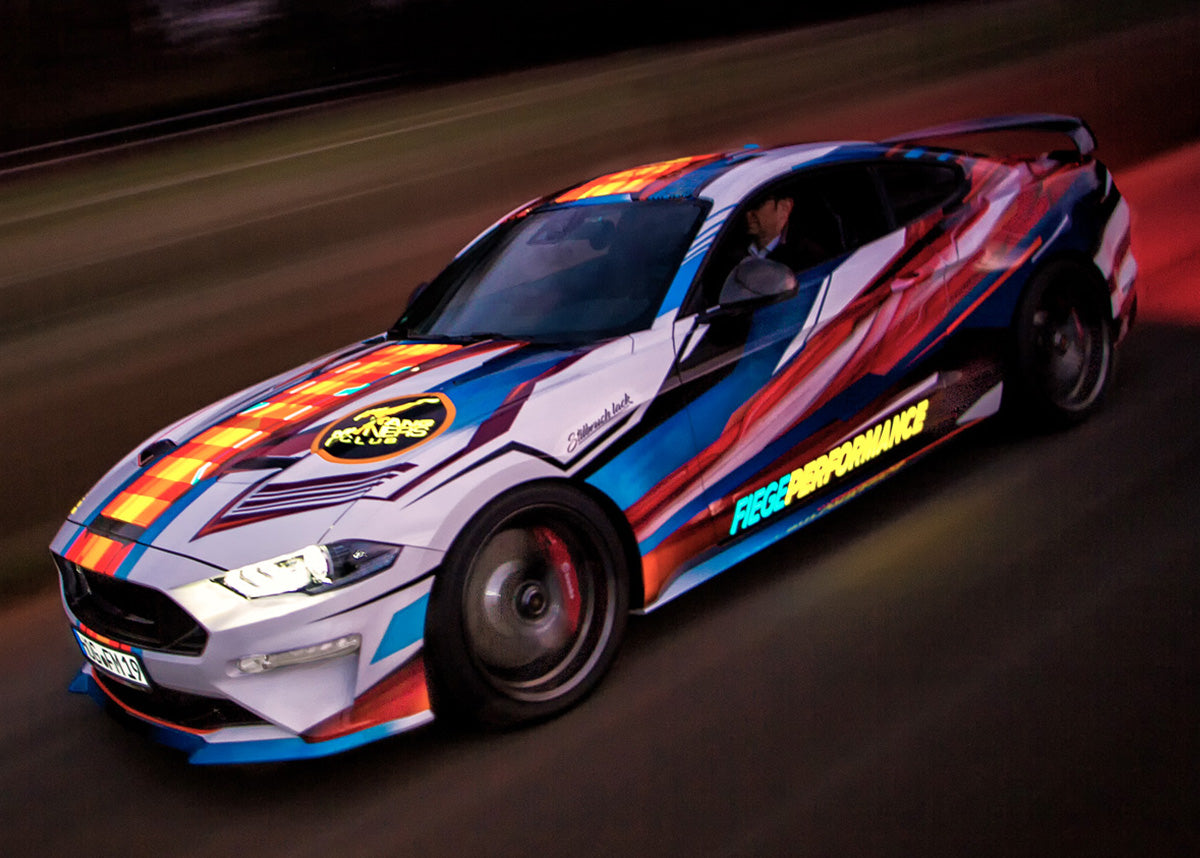 Fiege Performance Supercharged Mustang GT "Chilli"
When you love fast Fords and specifically Mustangs as much as brothers Jorg and Jens Fiege, the owners of Fiege Performance, then you know they will have a special shop car. In fact they have five(!), even if we are just talking about Mustangs(!); as Fiege also runs a Steeda Q767 Mach 1, Jens has an all black S550 GT supercharged beast, they have a development Mustang Mach E and Jorg has a classic 67 Mustang rag top.
If they want a change from Mustangs, or need to haul something, or get off road then they can use the Fiege Explorer or Bronco!If we discuss the whole Fiege fleet of cool cars that will take up more space than we have here, so lets concentrate on "Chilli", Jorg Fiege's long developed Mustang GT.
Starting from a bone stock 2018 GT with 10 speed auto box, it's developed it's way to be a fire breathing pace machine that Fiege use to personally test out performance modifications and to advertise their passion round Germany, and it is a well known star of the German Mustang tuner scene. And yes, it is possibly the brightest and most visually individual and instantly recognizable Mustang we have ever seen, sporting a stunning iridescent multi coloured "LumiLor" paint job, which actually glows in the dark!! That's right the paint is electro luminescent and can change with applied current! Incredible!
We love it, the German public at the Essen Motor Show loved it, but the German authorities did not love it and after the show Chilli was immediately put in jail for 6 months while papers were sorted to cover her multi colour illumination pack! 
The heart of the GT is a boosted 5.0 Coyote V8 topped off by a Roush Supercharger, running an official 630hp. We all know that Chilli is capable of far more but the German legal eagles have determined that is the maximum allowed, so 630 it is. Honest.
To make sure all the air being pumped through the charger and the V8 has a good escape route Fiege have developed their own German regulation compliant quad exhaust system, which maintains the valving to keep control of sound outputs.
With the extra power comes extra stopping power too, provided by a monster set of GT350R brake from Ford Performance. These big boys wont fit under the OEM wheels, so Fiege have fitted a set of nice 5 Split spoke Shelby CS14 alloy wheels 20" rims shod in Michelin Cup rubber for ultimate performance grip. Fiege have also utilised the GT350R driveshafts to put down their power more reliably to the rear wheels.
To continue the GT350 stylings they have fitted a carbon GT350 style hoop spoiler at the back and subtle carbon mirror caps continue and balance that carbon accenting.
Now if you are putting down big power and have super stoppy braking through grippy Michelins, then the whole package will fall apart without comprehensive chassis and suspension mods. Fiege run a complete Steeda "Stop the Hop" Package to tie up the rear of the car and put down power. This consists of our "must have" IRS Base Pack (555-4437 Subframe Support Bushes & 555-4438 IRS Alignment Bushes), augmented by our the 555-5754 IRS Subframe Support Braces and then finished off with delrin bushes 555-4121 Vertical Links and 555-4120 Adjustable Toe Links. The core suspension change is a set of fully adjustable KW V3 Coilovers, and they also tie up front with a 2 point lower brace to add some steering response and keep braking under-control, as most supercharged cars can't fit a strut tower brace. Alignment / geometry control is helped with Steeda Bumpsteer Kit and Steeda front control arms- tension and lateral links.
In the interior a custom shift knob in orange, a Fiege Performance custom steering wheel, custom Fiege floor mats and custom SYNC logos let you know that you are in Fiege's car. Steeda hood struts and trunk pop kit have been added front and rear as well.
Fiege keep up practical development too and have recently been developing a cooling upgrade to protect the A10 auto transmission which can suffer overheating on high speed autobahn cruises, which works by channelling air over the auto oil pan. A great Mustang integrated dash cam is also newly added.
This love of Mustangs and of Ford performance tuning in general, is one reason why we chose Fiege to be the home of Steeda in Germany! Another reasons i that we think Jorg and Jens are both great guys and you will agree when you meet them at the shop or at a show!
We think we couldn't have made a better choice... For both Steeda and Fiege this is not just a business, but a passion! We both know...Speed Matters!
Contact Fiege Performance: Telefon: +49 5671 99689 0
www.fiegeperformance.com
Think YOUR Steeda equipped Fast Ford deserves some recognition and a feature car spot of its own? Well CONTACT US and if we agree we can make it happen!
Bonus Mustang! Jorgs hand restored 67 ragtop GT!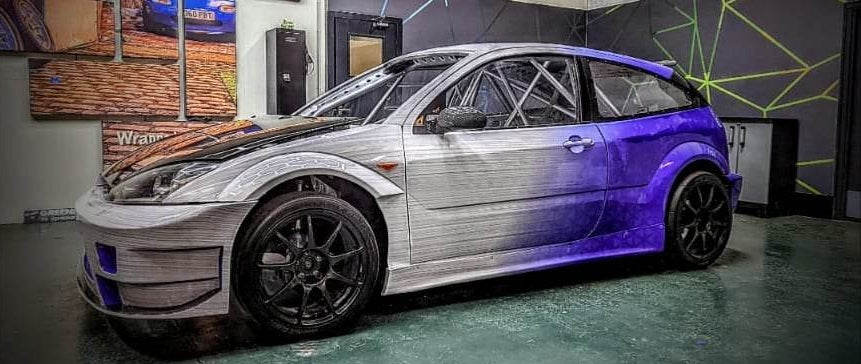 Feature Car
Steeda Q767 Mach 1 - Number 1!
History was made with this car, the first ever European registered Steeda Q Series Mustang, and the ultimate turnkey performance Mustang in Europa. We started with a stock EU Ford Mustang Mach 1, u...
Read more