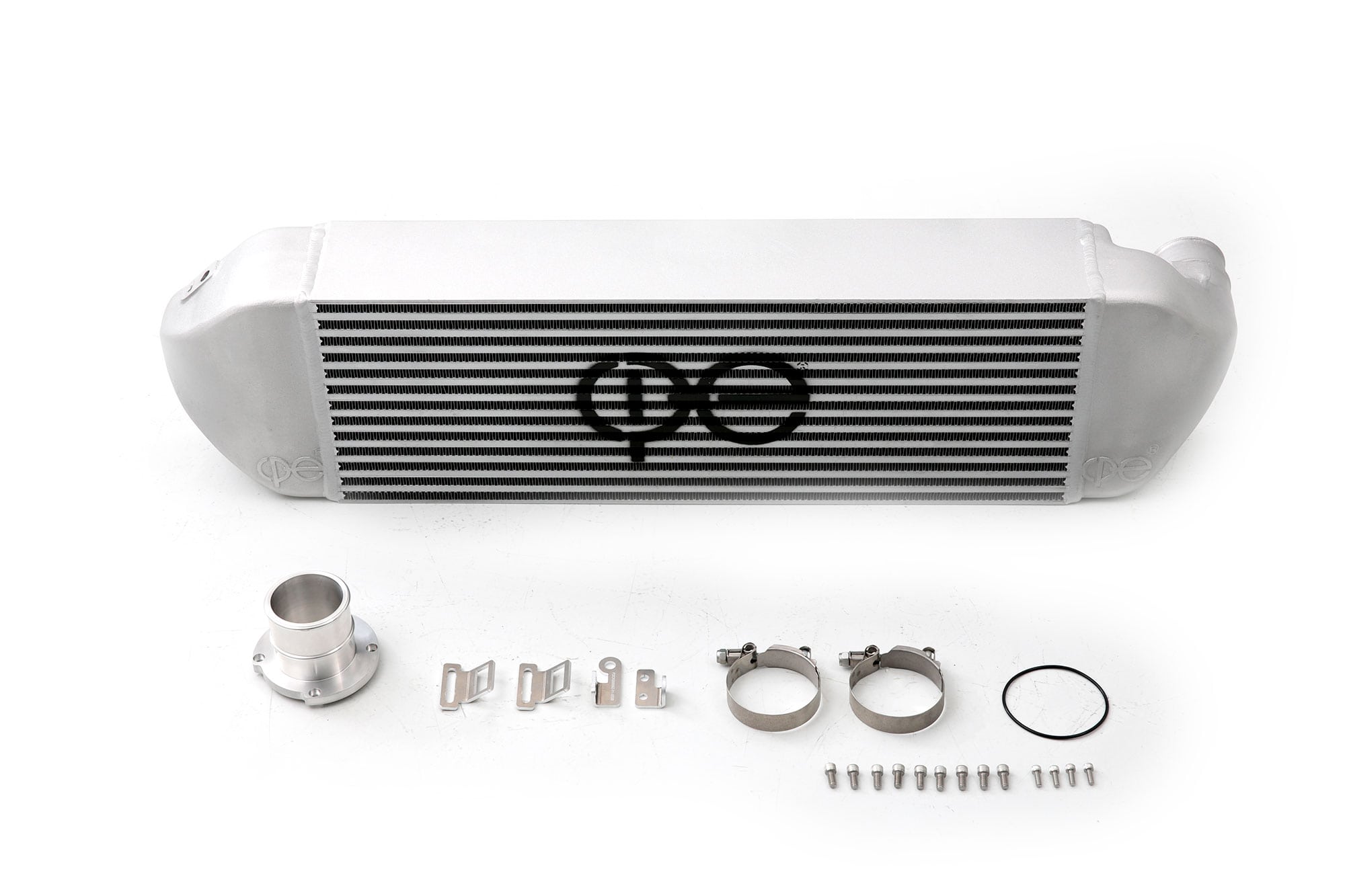 Why CP-E (Custom Performance Engineering) Intercoolers?
Now one of the things we at Steeda seek to do is bring you only the best and most functional parts, which is often why we dont supply some of the more budget orientated products, because they just dont perform well enough.
Sometimes it's better to spend a little bit more and know that your money is actually going to improve your car!
Sometimes parts seem simple but the technology and science that goes into them  is complex. Cold Air Intakes and Intercoolers are both classic examples of this.
Steeda Intakes are rigorously developed and tested to make power and do so without a tune. But some people think "It's just a filter! They are all the same!" WRONG! Well the same applies to intercoolers. People often think, "Its justa  radiator", and so bigger = better, end of story. again WRONG!.
That's why we choose CP-E as our intercooler provider (alongside Pro-Alloy) both specialists who develop great products. In this article we learn a lot more from CP-E about what goes into making a front mount intercooler (FMIC) effective.
"What makes a cp-e™ intercooler better than Brand XYZ"?

Several factors go into this answer, but they all relate to the fact that they design intercoolers from the ground up specifically for each platform they're being used on. Many other companies may opt to use an off-the-shelf core to bring a design to market quickly. This practice does ensure a quick product delivery, but in the end, it isn't a core that is tailored to a specific vehicle.


Key Features of cp-e™ FMIC Construction

Fully Optimized Core Size

In order to build one of the most efficient intercooler designs possible, cp-e™ set out to make the largest core available. To accomplish this, we've maximized every single square inch of usable space behind the bumper. This is evident in the core design with recesses for a perfect fit, yet largest size physically possible without permanent modification to the vehicle.

Fully Cast Endtanks
When durability and high horsepower are the main goals, nothing beats casting. Cut and weld sections just don't have close to the reliability of a cast piece. The problem is that casting is too expensive and out of reach for many manufacturers.

With the ultimate product as our end goal, we only accept fully cast end tanks for all of our front mount intercoolers.


Turbulence Reduction Fins
When creating an intercooler, the goal is to maximize size, while not increasing pressure drop. Larger cores almost always exhibit some form of pressure drop, due to the massive turbulence in a large core. cp-e™ has engineered a way around this by adding our carefully calculated turbulence reduction fins to smooth out the airflow from the end tanks to the main core.

In the real world this translates to extraordinarily low pressure drop and no loss in spool times.


Extremely Durable
Our intercoolers are built to be extremely durable. We've seen intercoolers still functional after the rest of the car was totaled. With fully cast end tanks, we're able to minimize areas that could potentially crack. This cuts down on the amount of welds needed and reduces possible failure points.

Completely Bolt-On
Our intercoolers do not require any permanent modification to the vehicle. Even our larger, race size FMICs can be fully reversed to factory fitment when it's time to sell your vehicle. Our intercooler program is built on the idea that no modifications should be irreversible and drilling should never be required to fit an intercooler. We strive to always use factory mounting locations and design products that fit as well or better than OEM.


Multiple Stage Levels
We know that one size fits all isn't the correct approach for car modification. With this in mind, we've tailored our custom intercoolers to have different staged levels to support both stock and aftermarket turbo applications. Our Stage 1 FMICs are extremely potent, but for the dedicated race car trying to break into the 9's, only a race intercooler will suffice. Our Mustang EcoBoost and Focus ST intercoolers are offered in two sizes to accommodate any turbo size.
If you want to read an in depth Study carried out on a Focus RS, you can read here:

Graph from study: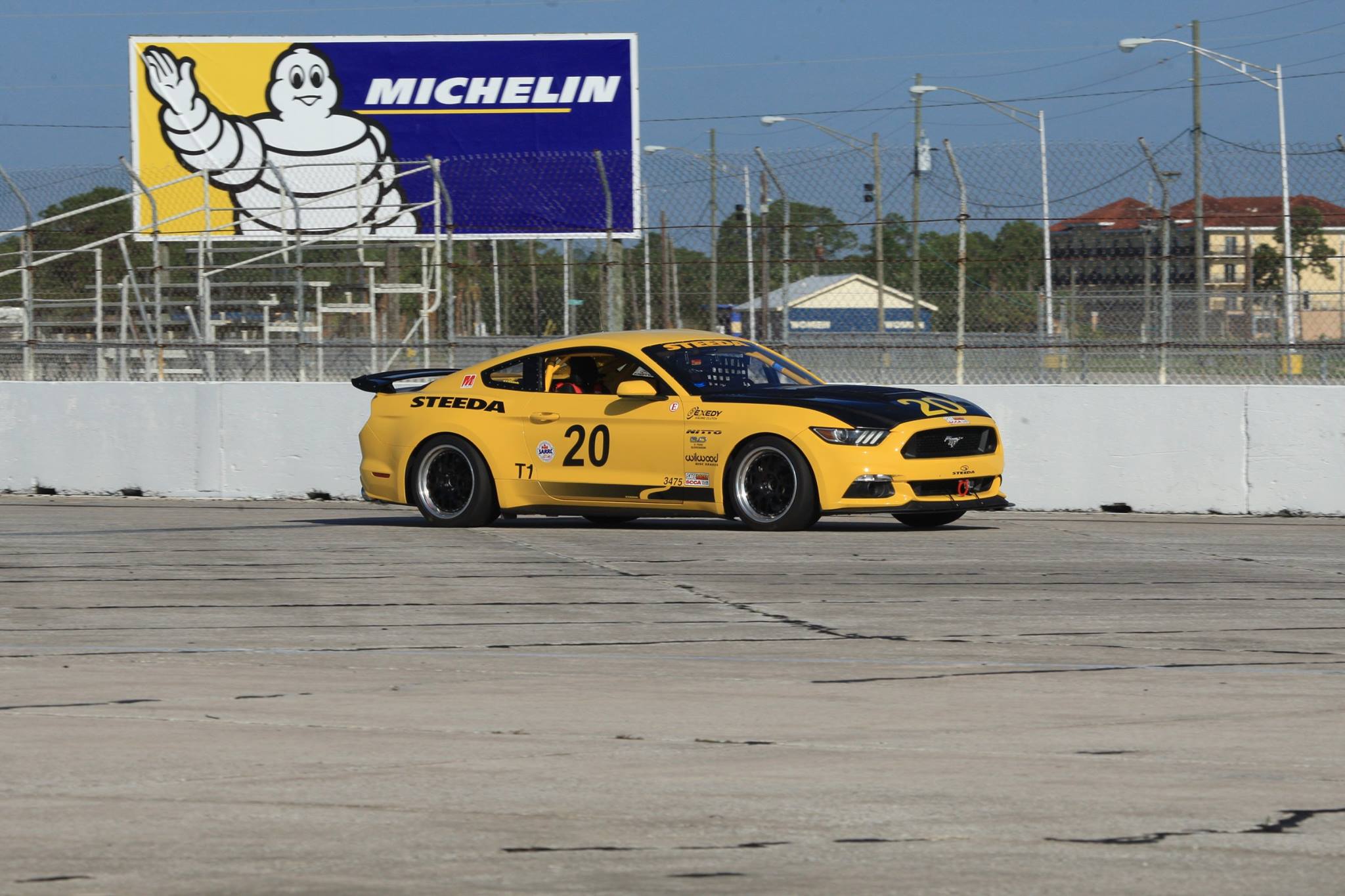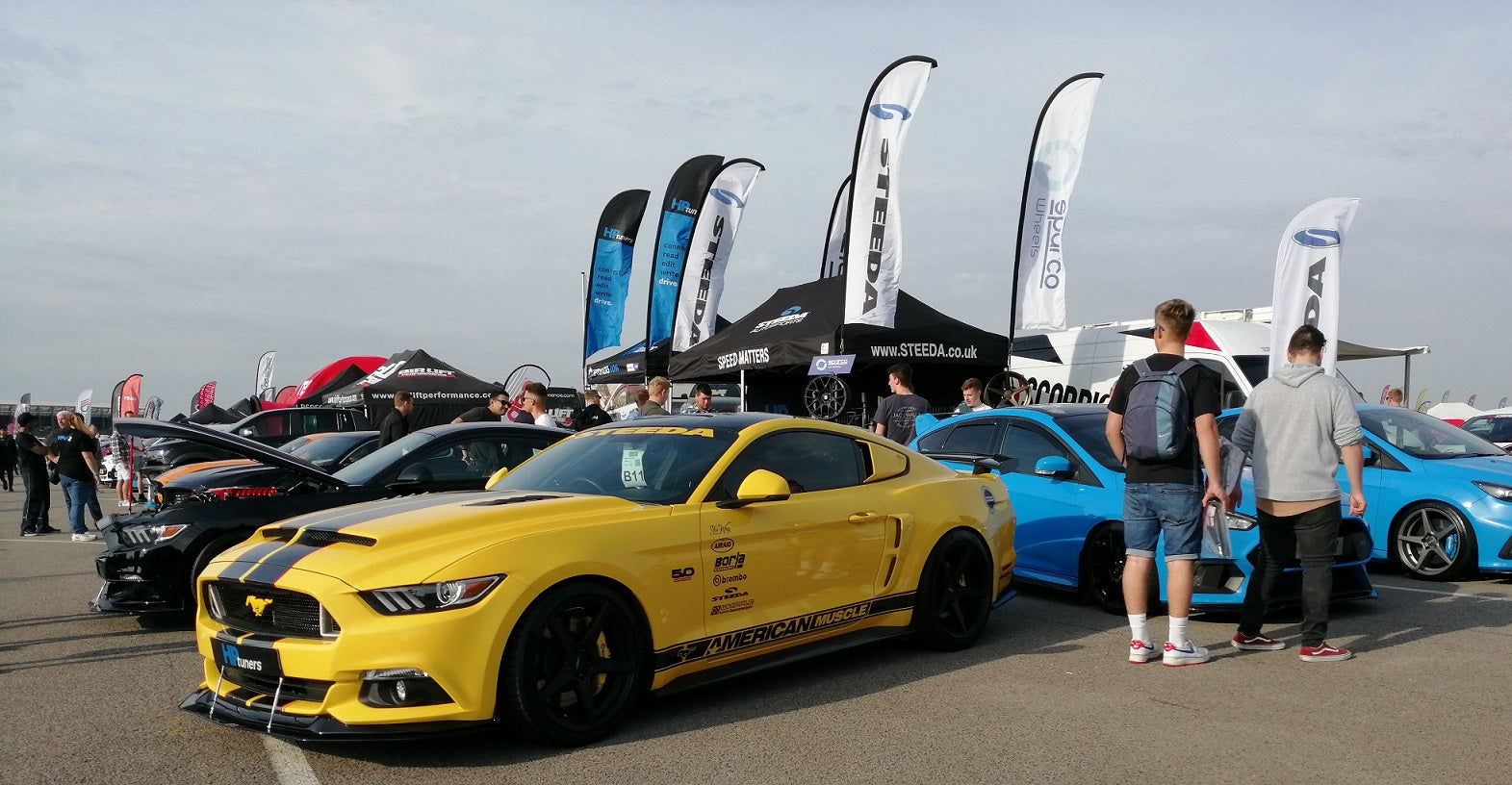 Events
Ford Fair 2019 - After Show Report
Boom another Ford Fair and another smasher of a show! This time we teamed up with our friends at HP Tuners and went big, both in terms of size and horsepower with the full gamut of current Ford per...
Read more