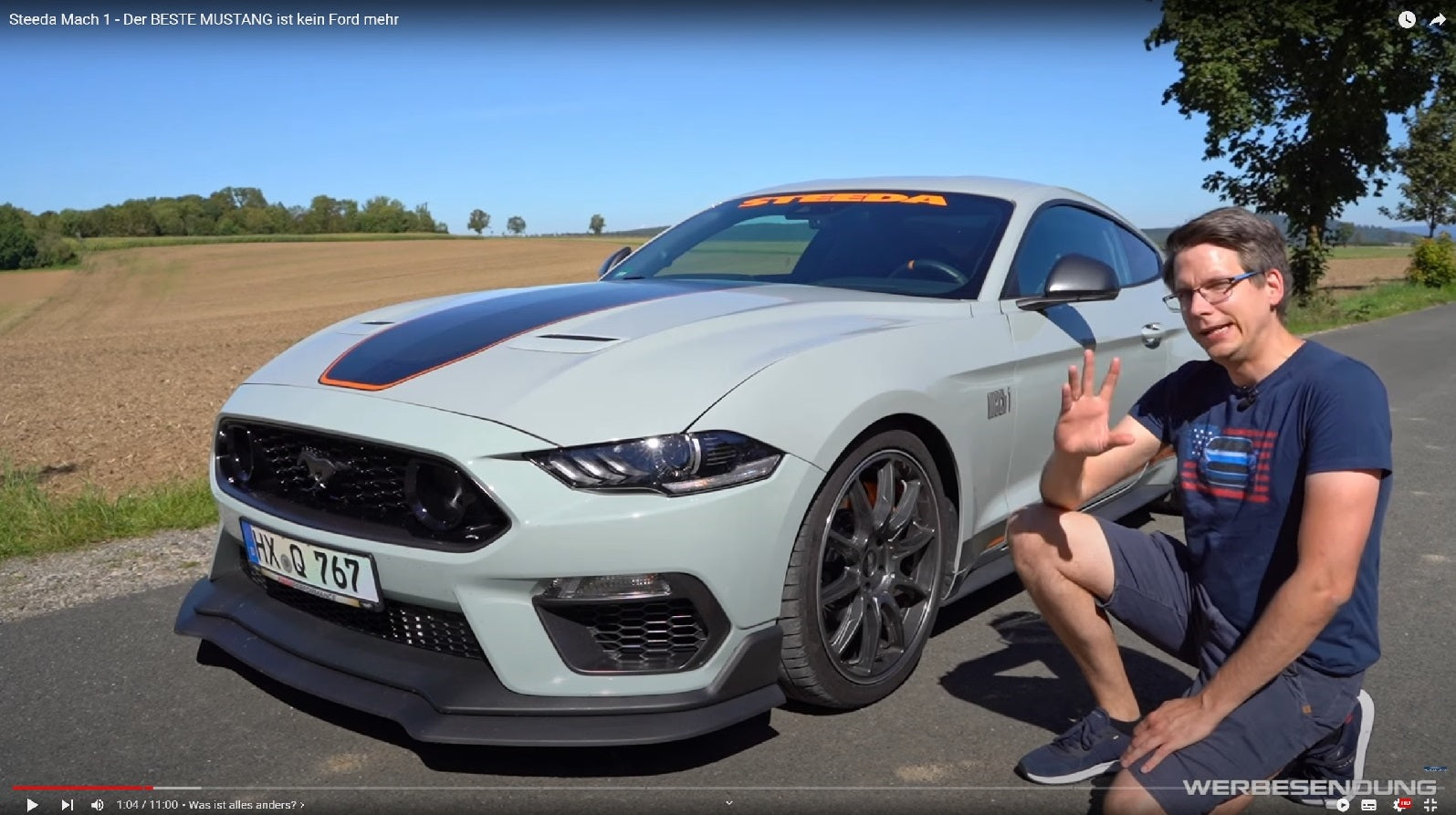 "The Best Mustang is NOT a Ford!" - Video Review from Modern Muscle Cars (German)
German automotive YouTuber 'Modern Muscle Cars' recently test drove our Steeda Q767 Mach 1 and he too loved it, joining the many who are immediately converted to "the Steeda difference" after driving the car. After all with Steeda, we are ALL about the driving experience. When people drive it, they come to the same conclusion nearly every time.. "Its the best Mustang I have ever driven!"
Enjoy the video below and if you don't speak German turn on the "auto -translate" from YouTube, by following the tips in the picture below.. It's surprisingly good!
How to Subtitle!

Enjoy the Video, and big thanks to Steve for his kind words and great video.
Give his video a like, make a comment and give it a share, so we can keep Mustang content growing on Youtube and especially in Europe!
Everyone who drives a Steeda Mustang, loves a Steeda Mustang! So maybe it's time you bought one!
We KNOW... Speed Matters!
Follow Steve's instagram: instagram.com/modern_muscle_ace