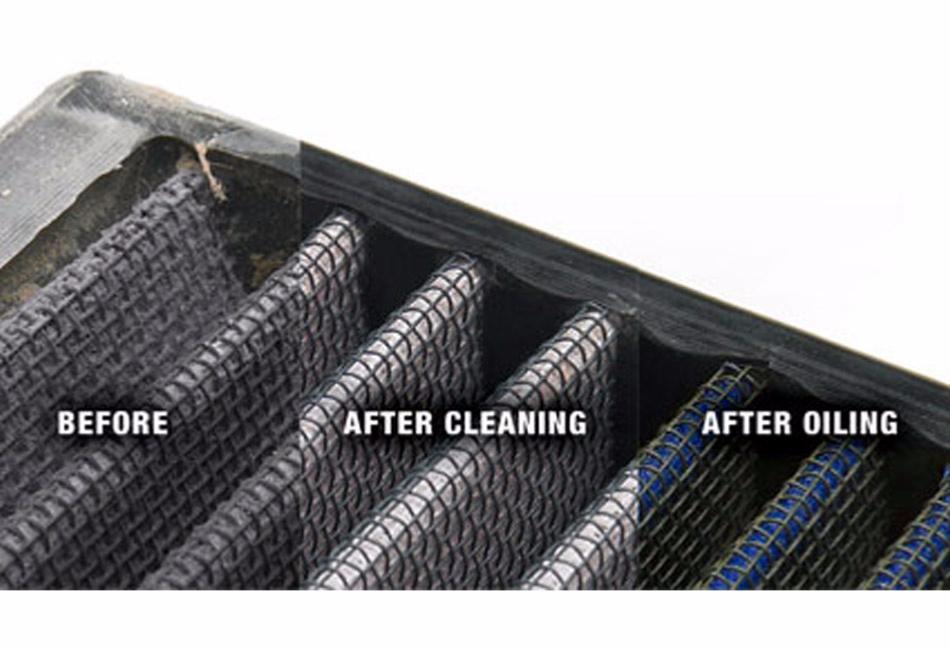 Steeda Air Filter Cleaning Kit
Part Number: 281-6005-01
Sale price
€26,10
Regular price
(/)
S&B's Precision Cleaning & Oiling Kit allows vehicle owners to properly maintain their high performance air filters by precisely applying the correct amount of oil. The clearly marked bottle and easy-to-use applicator allow the user to measure and apply the proper amount of oil for each application. S&B has conducted extensive testing with the Precision Cleaning Kit to ensure that it can be used on most high performance filters available today.

Product Benefits

Quickly and accurately restore your high performance air filter to like-new condition.
Works on most high performance air filters brands
Takes the guess work out of cleaning and oiling your performance air filter


Cleaning Instructions

APPLY CLEANER Remove Air Filter from Vehicle. Liberally spray Air Filter Cleaner onto both sides of filter and allow to soak for 10 minutes to loosen the dirt. Do not allow cleaner to dry on air filter.

RINSE FILTER Rinse off air filter with cool low-pressure water applied to the clean side out in order to flush the dirt out of the filter. Continue to rinse the filter until all traces of cleaner are gone. It may be necessary to repeat steps 1 and 2.

DRY FILTER After rinsing, gently shake off excess water and only allow filter to dry naturally. Do not oil until the filter is completely dry. (overnight is ideal)

OIL FILTER Spray Air Filter Oil evenly along the crown of each pleat holding nozzle about 3" away. Allow oil to wick for approximately 20 minutes. Touch up any light areas on either side of the filter until there is a uniform blue color at all areas. Reinstall Air Filter.

Part Number: 281-6005-01

TIP: For Steeda CAI with the STE100 filter. The oil amounts are as follows:

40 grams total.
33 grams on the outside of the filter and 7 grams on the inverse cone at the top.
Choose options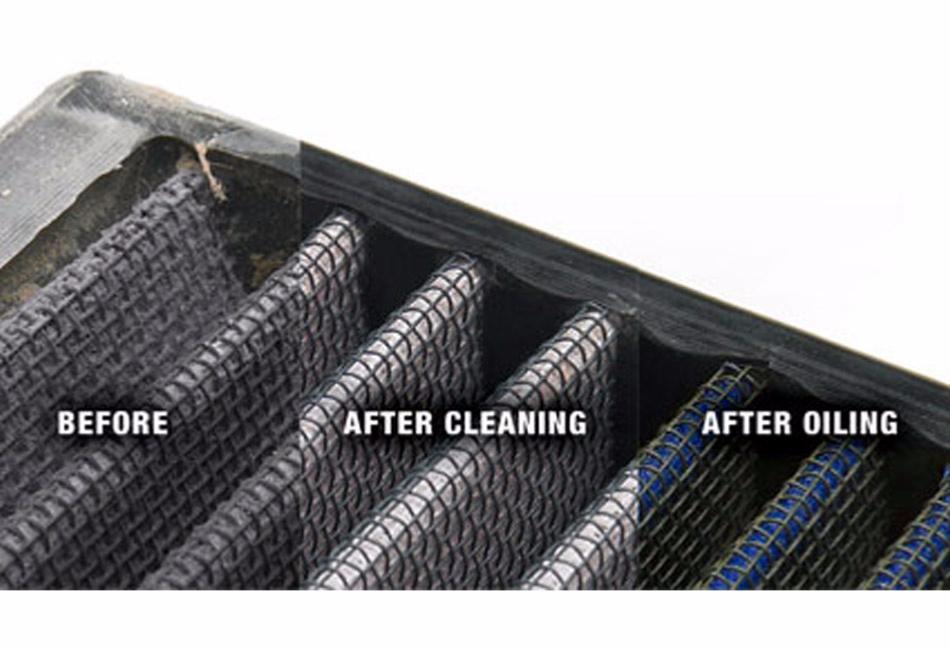 Sale price
€26,10
Regular price
(/)

View details